Vijayawada Police Gets Ford EcoSport, Cops Too Love Compact SUVs
The popularity of the Ford EcoSport has led to even the police force inducting it in its fleet, although only in Vijayawada yet.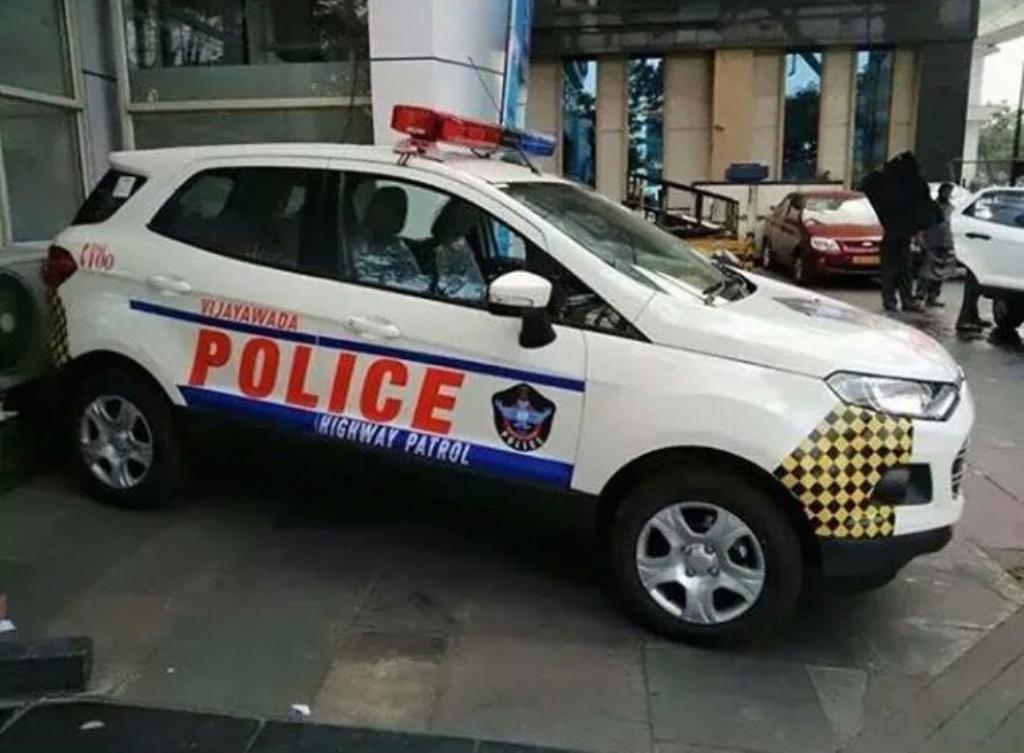 The EcoSport is Ford's most popular model in India and now the Vijayawada Police has started using the car for its official use. The model seen in the picture above is the Trend variant which is the second lowest variant after the Ambiente. The Andhra Pradesh government has ordered close to 200 units of cars like the Ford EcoSport and Toyota Innova. Rumours suggest some Tata Sumo MUVs will also join the police fleet.
This is not the first time a premium car (at least in the eyes of most) has been inducted into the police's fleet. The Gujarat police is testing the Harley-Davidson Street 750 for ferrying equipment and VIP pillions. Getting a Ford EcoSport is a wise decision as the state exchequer saves on excise duties due to the less than 4-metre length of the Blue Oval. That said, Indian brands like the Mahindra Quanto or Premier RiO could be a wise choice for these vehicles offer more value for money although they lack in quality and driving dynamics.
The model sourced isn't powered by the multiple award winning 1.0-litre EcoBoost engine so the AP government isn't doing its bit to save the environment as the 3-cylinder mill offers lower CO2 emissions. That said, a diesel engine is more practical for the high vehicle running that police cars do. We only wonder if the boot is of much use as it's quite small for an SUV and might not be able to accommodate all the equipment of the cops. We also wonder as to how long they waited to get the cars post booking due to the high waiting period of this Ford.