Vilner Stingray Is Customized Aprilia Tuono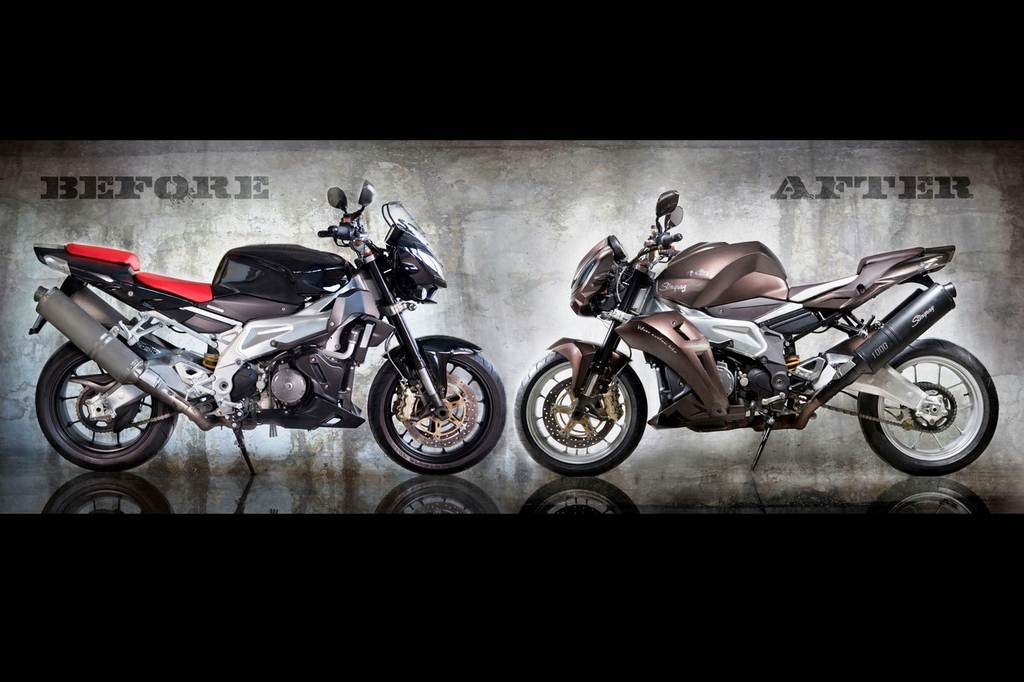 A design house from Belgium, Vilner, has showcased an amazing customized bike, called the Vilner 'Stingray'. It is based on the Aprilia Tuono and has been given a complete makeover with many customized additions to make the Stingray extremely desirable. As part of the marketing strategy, Vilner has cleverly named the bike Stingray. Vilner is a design firm from Belgium that customizes many cars and sometimes bikes, like now, to showcase their design language.
The Vilner Stingray goes through multiple changes. At the front, it gets completely re-designed front fender and an aggressive, angular headlamp design. The new turn indicators get LED treatment. The tank gets a new very edgy and angular design. On the sides, it gets side spoilers with two vents on each one. At the rear the tail lights are tinted to give it a sporty look. Part of the frame too is painted black to add to the mysterious edgy look of the bike.
The Vilner Stingray has a rear fork and drive chain that has been extended by 150 mm to increase the wheel base a little bit. The seats have been completely re-upholstered and the license plate holder has been re-positioned. The wheels have been repainted to silver to complement the design and color of the motorcycle. The customization is not limited to the styling, but the performance of the Stingray too has been upped. Vilner say that the Stingray has a 10 percent higher output than the original bike.