Volkswagen Ameo Android App Launched, Offers Segment Comparo
Volkswagen India, in a bid to gain some ground in the increasingly popular compact sedan segment, has taken a unique way to attract buyers, with the launch of a mobile application.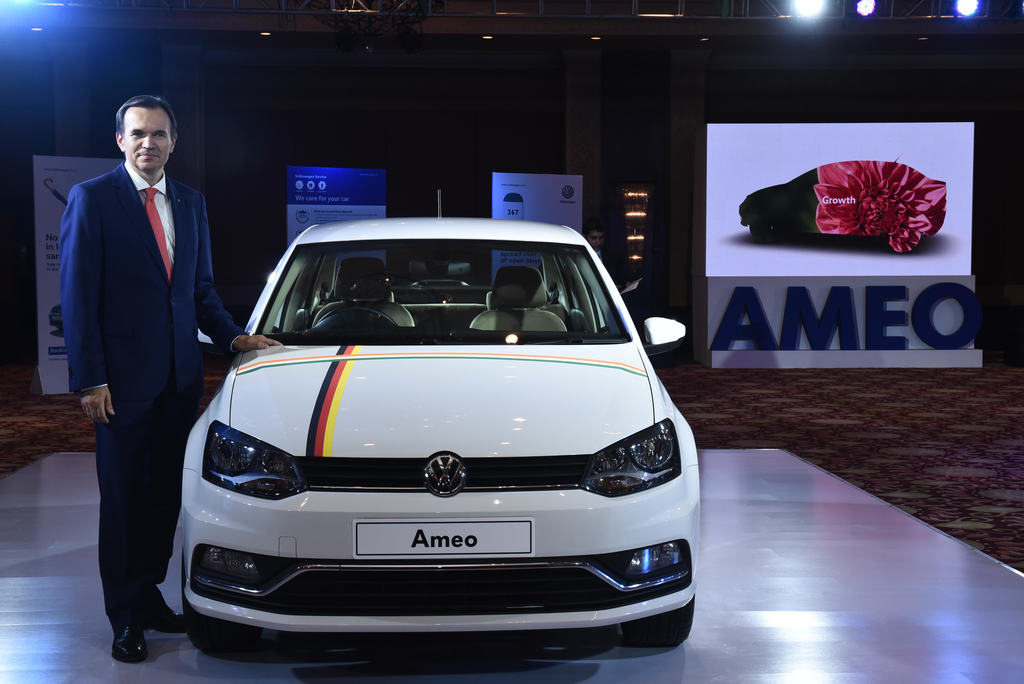 In today's date, with competition at its peak, it is becoming increasingly difficult for manufacturers other than Suzuki and Hyundai to create a substantial market share for themselves, especially in the compact sedan segment. In such a market it is important for every manufacturer to bring something unique to the table, if it is to sustain itself, at least temporarily. This is exactly what Volkswagen has done, or at least tried to do, with a mobile application that tells you all there is to know about the VW Ameo.
The new app, called Ameo, is available for download on the Google PlayStore, and an iOS version for the same will be launched soon. Now it's not new for cars to be linked to their respective mobile applications, but rather than linking the two, the Ameo app focuses mostly on pre-ownership facilities. One of the main highlights of the app being the 360° view of both the exterior as well as the interior. This works pretty well if you want to take a complete look at the car without physically being in front of it.
Another nice addition is the competition comparison feature so one can compare various features of the Volkswagen Ameo against its competitors, namely the Maruti Swift DZire, Hyundai Xcent, Honda Amaze and the Ford Figo Aspire. Other features include dealer locator, service network information, safety features information, colours and a host of informative tabs. Now if one were to be impressed by the car, they need not go anywhere as VW has included an option to pre-book the car as well.
As said earlier, in market that hosts cut throat competition, it becomes increasingly necessary to spread the word about a new product launch. And what better way than to target the devices that we spend most of our time with? This also brings in the convenience factor, as one can get maximum information about the product in a single place. While it is a really clever tactic employed by Volkswagen, it still is an uphill task for them to take on established players in the segment, and as we know, a good start is half the job done.
Volkswagen Ameo Android App
– The application is available for Android phones and will be available for iOS soon
– It will help prospective buyers get an insight into the car
– Comparisons with other cars in the segment can also be done
– One can pre-book the Volkswagen Ameo from the application itself