Volkswagen Ameo Long Term Review – Second Report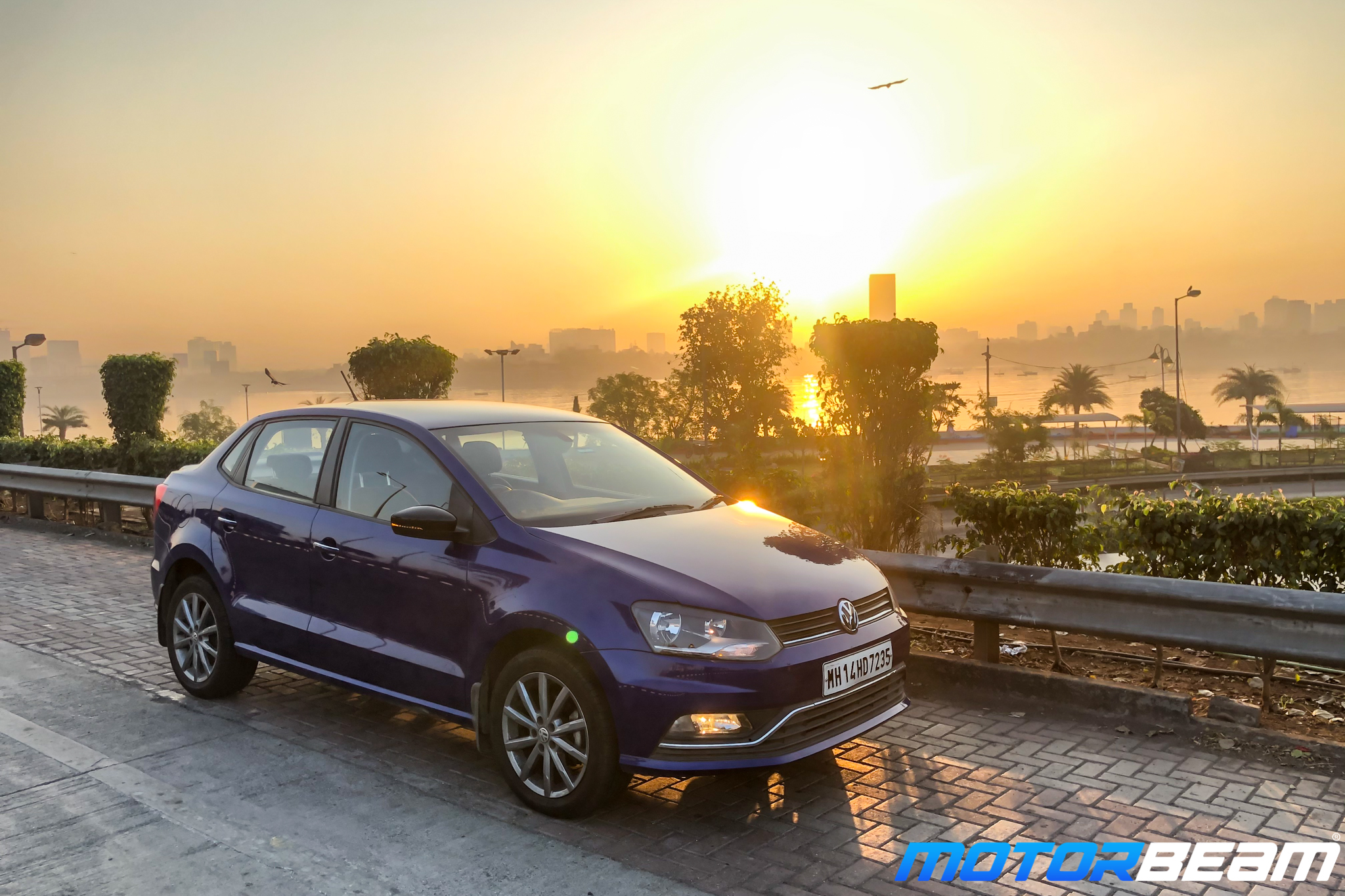 Volkswagen Ameo Long Term Review
Car Tested: Volkswagen Ameo TDI DSG
Kms Done: 4005 kms
Test Started at: 3519 kms
Test Concluded at: 7524 kms
Mileage: 14.90 km/l, 17.5 km/l (best), 12.3 km/l (worst)
Fuel Consumed: 268.79-litres
Total Fuel Cost: Rs. 18,009/-
Fuel Cost Per Km: Rs. 4.49/-
Outstanding performance and sure-footed dynamics make the Volkswagen Ameo one of the most fun-to-drive compact sedans
The Volkswagen Ameo was launched in India in 2016 in a bid to close the gap between the Polo and Vento. This compact sedan was initially offered with a 1.2-litre MPI petrol engine while the 1.5 TDI made way later. The Ameo offered two things that the Polo didn't – a diesel-automatic variant and a spacious boot. We had the Ameo TDI DSG in our long term fleet for a few months and after using it rigorously across varied driving conditions, we only have good things to say. Well almost!
Now the Volkswagen Ameo is a sub-4-metre compact sedan and thus it is designed and built keeping certain criteria in mind which is why the styling looks a bit quirky from some angles, the side and the rear three-fourth. Now people have different tastes obviously so some people found the design pleasant while some didn't. Styling aside, what I realised over the course of time, driving the Ameo on Mumbai's roads for a little over three months, that the build quality is indeed excellent and not just that, the quality and finish of the paint also feels worth the money. We drive multiple cars every month and when I compared the Ameo's quality to certain cars positioned in a segment above, this compact sedan shone.
When I had the Ameo with me, I drove it 90% of the time while the remaining 10% I was seated in the front passenger seat while a colleague was driving. I'm thankful for that because the Ameo has almost the same wheelbase as the Polo (2469 mm vs 2470 mm) which means that the rear seat feels very tight on space and the knee room is so limited that your knees constantly brush against the back of the front seat if you're a tall guy. If a 6-footer adjusts the driver's seat for his driving position, legroom at the rear gets drastically affected and I think this is one of the biggest sore points of what is otherwise a very good cabin.