Volkswagen India To Launch Vento 1.2 GT TSI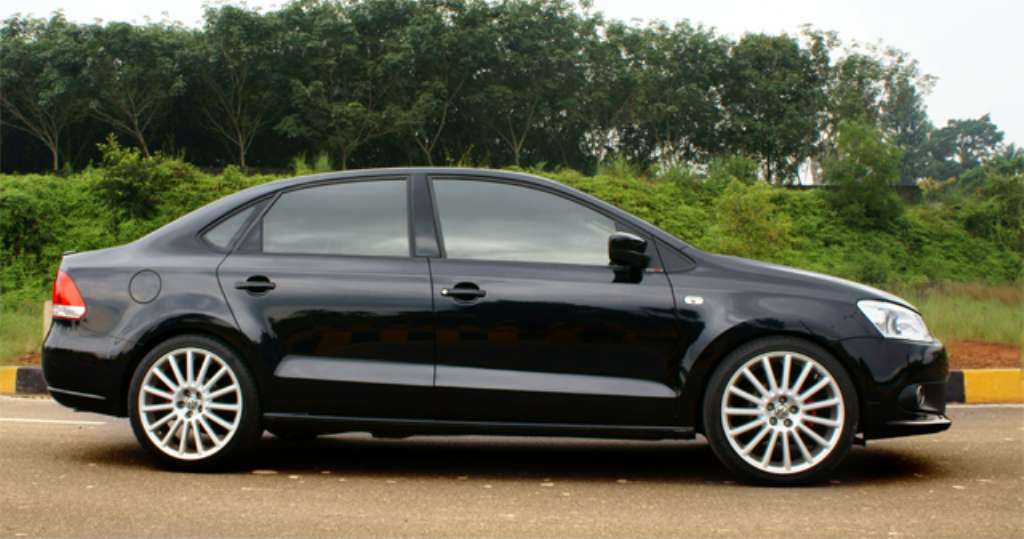 Don't get too excited. The car you see in the above picture is not the Vento GT TSI, it's a Pete's modified Vento. However Volkswagen will launch the Vento GT TSI in October (most likely on the 3rd). The Vento GT TSI is nothing but a sedan version of the Polo GT TSI as the mechanicals will remain the same as the latter. Yes, Volkswagen is indeed plonking in the 1.2 TSI motor in the Vento and not the 1.4 TSI engine from the Jetta, which would have done real justice to the "GT" moniker.
Volkswagen plans to phase out all its naturally aspirated engines over time but the move could take years in India as customers are extremely cost conscious and turbocharged technology doesn't come cheap. Volkswagen had decided to not launch any new product in 2013 and the company is bringing out new variants of its bread and butter cars, the Polo and Vento. The manual geared Vento will continue to be powered by a 1.6-litre naturally aspirated petrol engine which belts out 105 PS of power and 153 Nm of torque.
However Volkswagen will discontinue the Vento 1.6 AT and will replace it with the Vento GT TSI which uses a 1.2-litre petrol direct injection, turbocharged engine belting out 105 PS of power and 175 Nm of torque. The Vento GT TSI might produce the same power as the 1.6 Vento AT but the biggest advantage is the higher torque output produced at lower RPMs which helps in better drivability and reduced fuel consumption. The Vento GT TSI will also use the state of the art 7-speed DSG automatic gearbox instead of the 6-speed autobox.
The Volkswagen Vento GT TSI will get GT badges similar to the Polo GT TSI. It will also get ESP, Hill Hold Assist and 'Milan' Tianschwarz fabric on the seats. Expect Volkswagen to price the Vento GT TSI at a Rs. 50,000/- premium over the current Vento 1.6 AT, which means the on-road Mumbai price of the car will touch Rs. 12 lakhs, making it more expensive than the top-end diesel Vento Highline. Last month Volkswagen sold 1732 units of the Vento in the Indian market and the new model is unlikely to boost volumes significantly.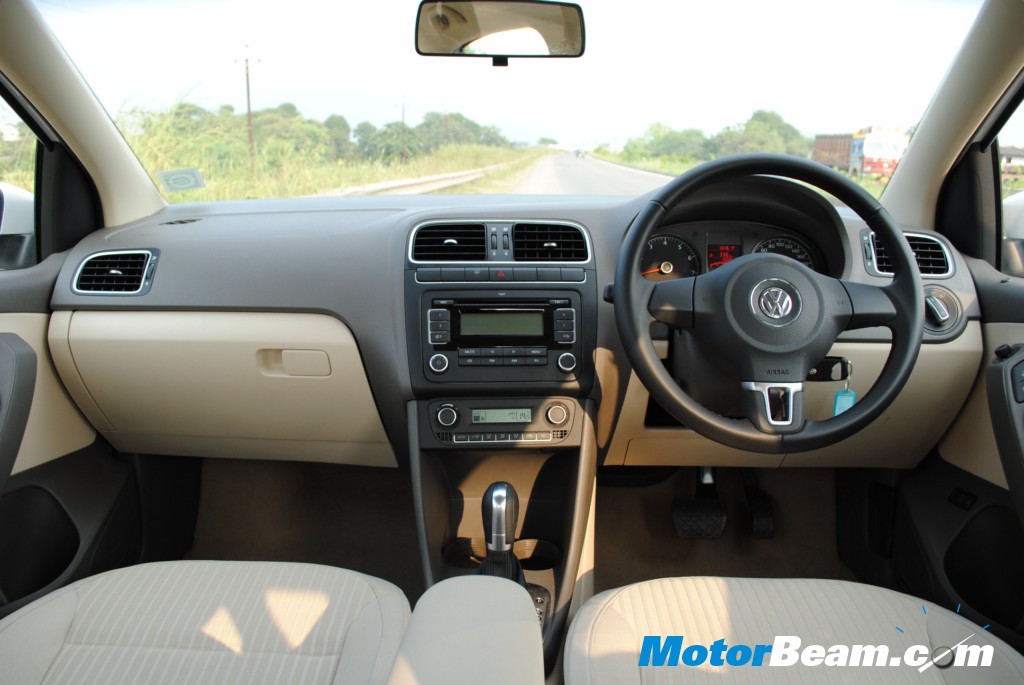 Source – OnCars