Volkswagen Introduces Limited Edition Polo & Vento Breeze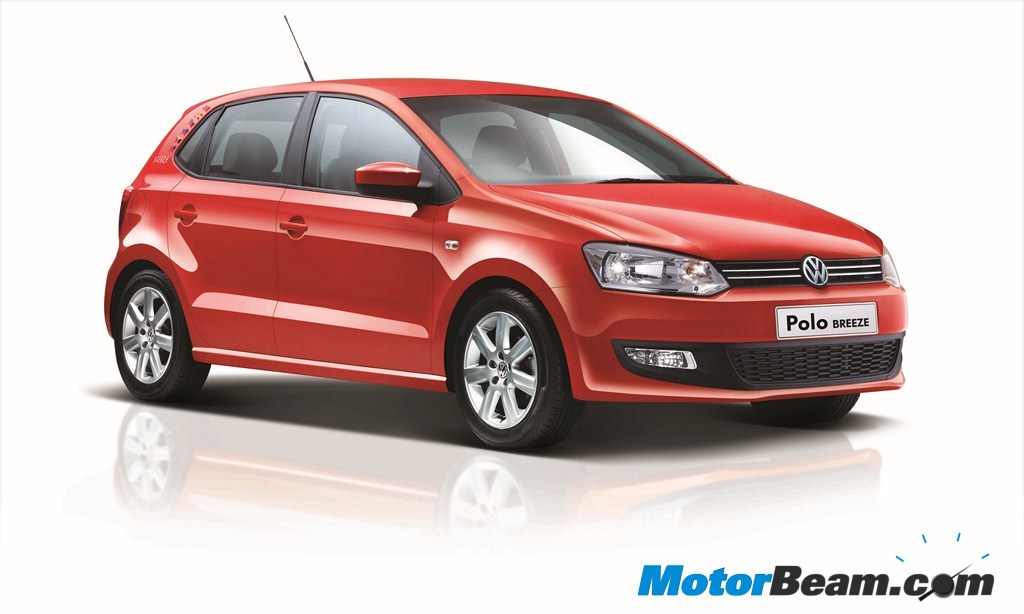 As posted by us earlier about upgrades to Volkswagen cars, the German automaker has introduced a limited edition of the Polo and Vento in India. The company has launched the Polo Breeze and Vento Breeze which will boast of accessories worth Rs. 40,000/-. This is very similar to the IPL edition launched earlier on in the year. There will be no price hike and these variants will be priced at similar costs as the regular variants. The said variants are being launched to cash in on the festive season and are available from the 10th of September, 2011. Volkswagen will soon introduce a facelift of the Polo and Vento in the country. The Polo is said to get a more powerful diesel engine as well.
The Polo Breeze will be available in all trims in petrol version only. The Polo Breeze features satellite navigation system, Leatherette seat covers and rear parking distance control. The Vento Breeze will be available in trendline variant only in petrol and diesel versions. The Vento Breeze features touch screen multimedia players with GPS, USB and Bluetooth connectivity. Both cars will have Breeze stickers, Breeze pillows and floor mats. The German automaker will also be hosting a Breeze Weekend festival at all its 77 dealerships in India.