Volkswagen Passat Sets World Mileage Record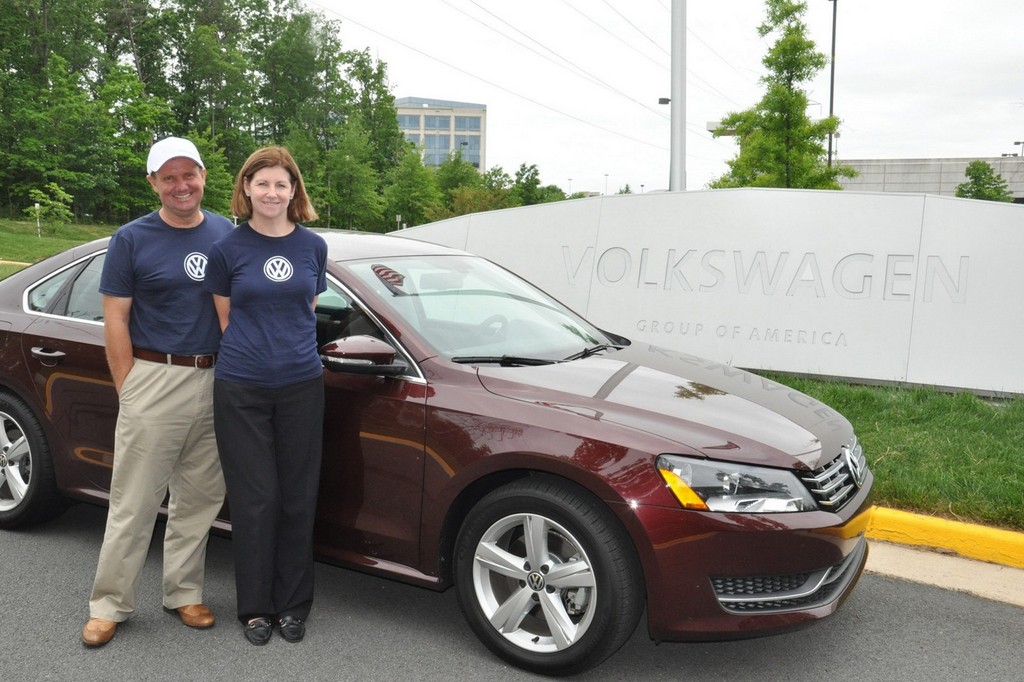 The Volkswagen Passat has done it again. Earlier, a Volkswagen Passat 1.6 BlueMotion® diesel held the record for having covered 1526.6 miles on a single tank of diesel. Now, a stock 2012 Volkswagen Passat SE TDI Clean Diesel vehicle equipped with a six-speed manual transmission has broken the previous record by covering 1626.1 miles achieved on one tank of ultra-low sulfur diesel fuel under real world driving conditions. This was attempted by John and Helen Taylor.
Over the course of three days and driving through nine states, the couple averaged 84.1 miles per gallon (35.71 km/l), spending only 4.65 cents per mile. The three-day drive commenced on May 3, 2012 in Houston, TX and ended on May 5, 2012 in Sterling, Virginia. To make the drive as realistic as possible, the couple included 120 pounds of luggage and drove during daylight hours to experience normal traffic situations. Additionally, the couple took turns driving and didn't travel more than 14 hours per day.
The Volkswagen Passat is powered by a 2.0-litre diesel engine that produces 140 BHP of power and 320 NM of torque The TDI engine is equipped with a Selective Catalytic Reduction System (SCR) and in America, is built at the world's only LEED Platinum certified automotive factory in Chattanooga, TN. The couple have made a career out of driving efficiently and conducting workshops globally on fuel-efficient driving techniques. They have collected more than 90 world fuel economy and vehicle-related records from drives around the globe.