Volkswagen Polo GTD Spied In India?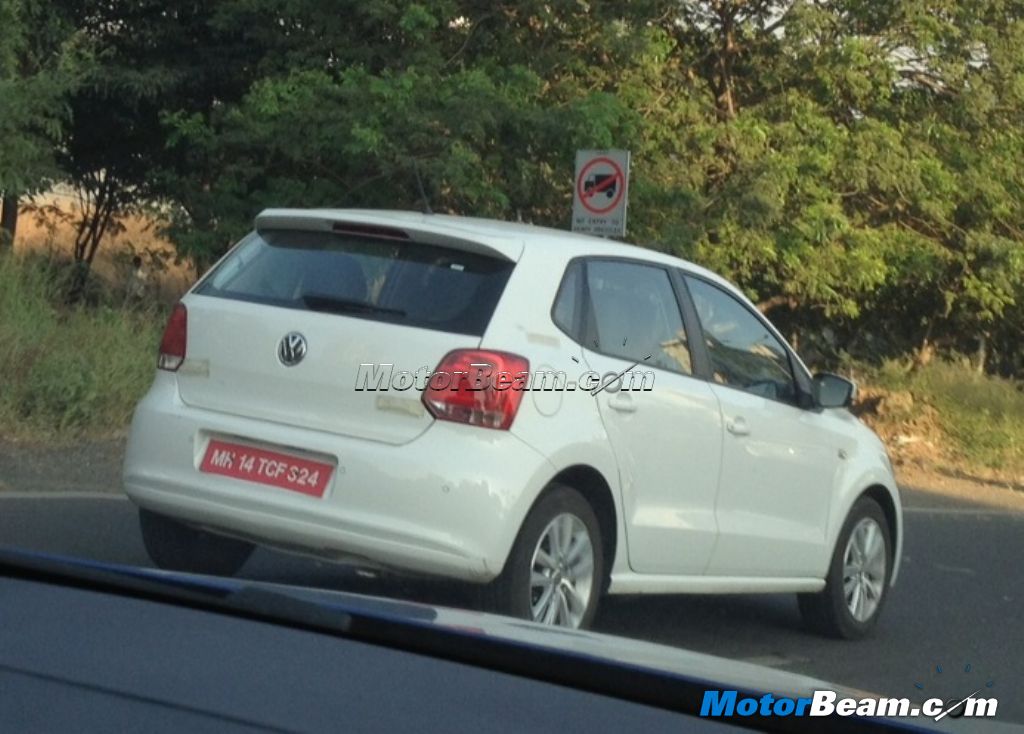 Volkswagen will be launching a more powerful version of the Polo next year. Although the company is yet to make an official announcement, the Polo is likely to get a 1.6 TDI diesel engine from the Vento. There are also chances of Volkswagen giving the Polo a 1.2 TSI petrol engine. Both these engines offer much better performance thanks to higher power and torque output. Naturally the cost of the Volkswagen Polo will increase by a good Rs. 80,000/- when these more powerful engines make their way into the hood of Polo.
It's not a big task for Volkswagen to plonk the 1.6-litre TDI engine into the Polo's engine bay, because they have already done it on the Polo R Cup. The R Cup Polo is used in races and is powered by the same 1.6-litre diesel heart which does duty in the Vento and Skoda Rapid. However the R Cup vehicle produces a higher power output of 129 BHP at 4400 RPM, against the 105 BHP the Vento produces. Both cars produce the same 250 Nm of torque but the Polo R Cup is mated to a 6-speed gearbox. The R Cup's engine runs a higher compression and the vehicle hits 100 km/hr in just 8.4 seconds.
The 1.2-litre Polo TSI produces 104 BHP of power at 5000 RPM and 175 Nm of torque at 1500 RPM. This enables it to reach 100 km/hr in 9.7 seconds while at the same time remaining frugal too, returning 12 km/l in real time city conditions. Top speed is 190 km/hr, which is easily the best for any hatchback on sale in India. The 1.6 TDI equipped Polo should do a sub 10 seconds time to 100 km/hr, thanks to it being lighter than the Vento.
Volkswagen has already confirmed its plans of launching a 1.5-litre TDI diesel engine in 2014. The 1.6 TDI is a stop gap measure till the 1.5 TDI engine arrives. We recently spotted the facelifted Polo with masked badges in Mumbai. There is a missing badge on the front of the car, which we suspect is for the GT moniker. Volkswagen uses the GTI badge for sporty petrol variants and GTD badge for sporty diesel variants.