Volkswagen Taigun Project Scrapped; Polo Based Compact SUV Coming
Production plans for the Volkswagen Taigun sub 4-metre SUV have been scrapped as the design of the car was deemed too small for its target markets. The car will be replaced by a Polo based SUV.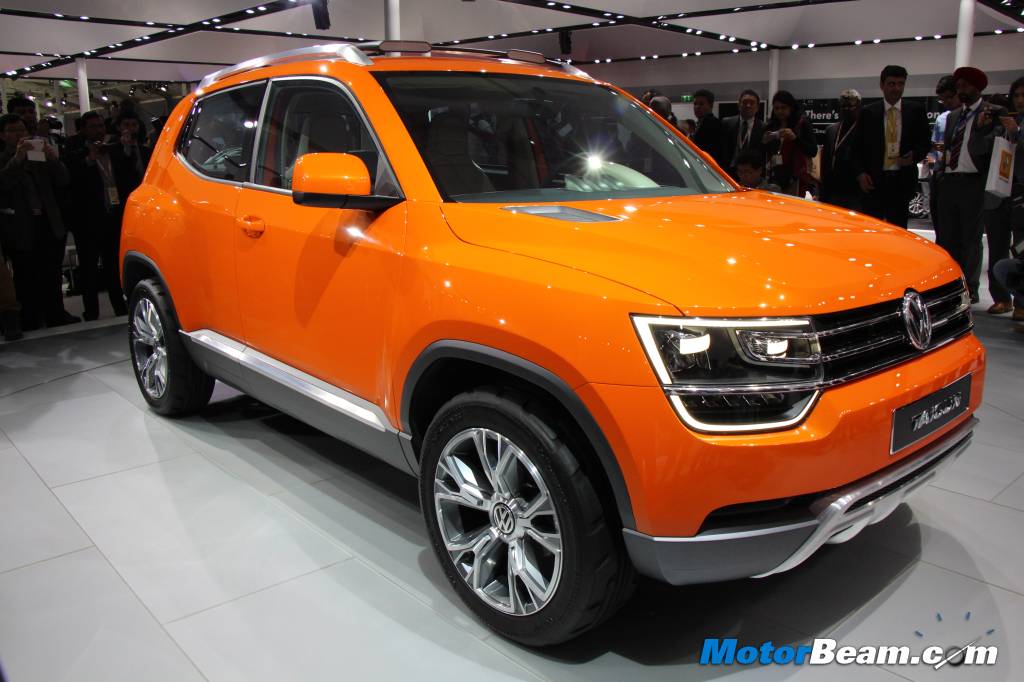 India's love for SUVs or anything which looks butch and rough-and-tough is widely known. Thus, German automaker Volkswagen had conceptualised a sub 4-metre SUV named Taigun and displayed it at the 2014 Auto Expo. Volkswagen then had a change of mind and it dropped its plan to introduce the small SUV in India. Now the carmaker has decided to cancel the production of the SUV altogether.
Volkswagen says that the Taigun is too small for its planned markets and it will be replaced by another SUV. The new SUV will be based on a shortened version of the Volkswagen Golf's MQB platform, which will also underpin the next generation Polo and the upcoming Audi Q2. Volkswagen has planned an onslaught of SUV models for worldwide markets and the new SUV will be the first one in that line.
Introduced as a concept in 2012 and displayed at the 2014 Auto Expo, the Taigun small SUV was based on the platform of Volkswagen Up! hatchback. It measured 3859mm in length, 1,728mm in width and 1,570mm in height. The SUV had a wheelbase of 2470mm and was positioned below the Tiguan. The Taigun was set to compete with other small crossovers like the Ford EcoSport and the Nissan Juke.
It can be speculated that the Taigun was scrapped for a number of reasons. After the dieselgate scandal and the unceremonious exit of former Volkswagen boss Martin Winterkorn, the carmaker has decided to focus on only those segments of markets which are profitable instead of producing niche products. The Taigun was earlier slated to be released in India due to the rising sub 4-metre SUV fad, but the plan was later shot down by Volkswagen.
The Taigun will be replaced by a new SUV based on the modular MQB platform of Volkswagen. The T-ROC concept unveiled at the 2014 Geneva Motor Show gave us the best hint of what we should expect from the MQB-based SUV. It should also be noted that the T-ROC concept based SUV has been targeted towards the Chinese, South American and European markets and not the Indian market.
Volkswagen Taigun
– The sub 4-metre SUV will not enter production
– The Indian entry of the SUV was ruled out earlier
– The SUV is based on the platform of the Up! city car
– The Taigun will be replaced by an MQB-based small SUV