Volkswagen To Launch Polo 1.5 TDI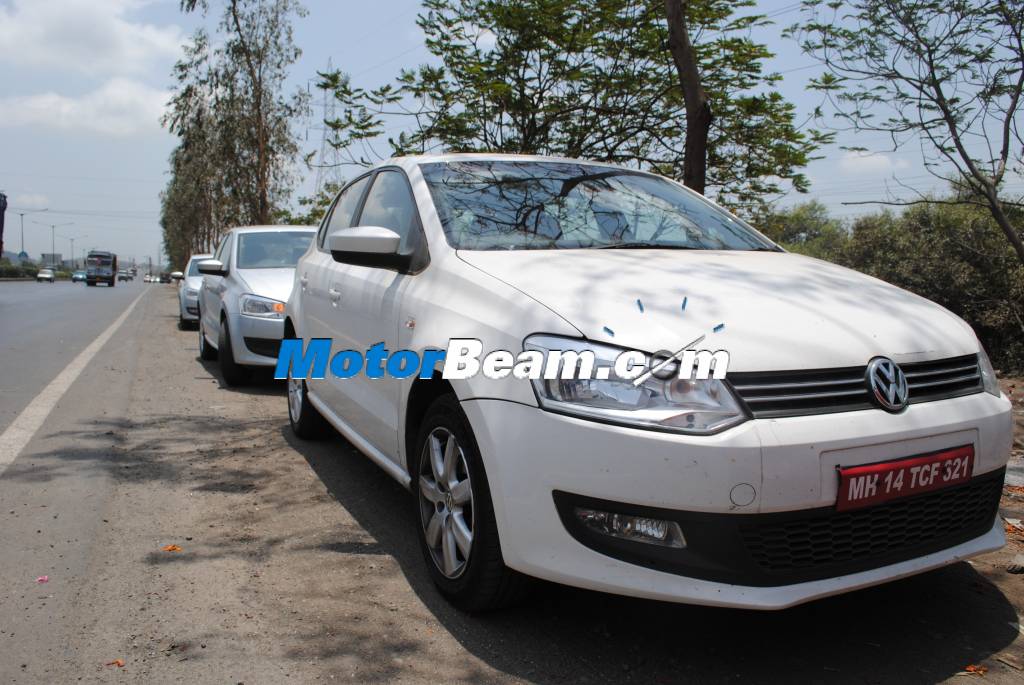 The Volkswagen Polo is currently powered by a petrol and diesel motor. While the 1.2L petrol does a decent job, the 1.2L diesel lacks the thrust expected out a premium hatchback. Now our reader Aseem informs us that a more powerful diesel engine could end up in the Polo to rival the upcoming Maruti Suzuki Swift. There is absolutely no confirmation on this yet but we have spotted the Polo undergoing tests several times. There was no difference in the car visually but could it be the new Polo 1.5 TDi which we are speculating about here?
The new 1.5 liter engine in the Polo would essentially be the current Vento 1.6 liter diesel engine which has been reduced to capacity to comply with small car excise norms. The 4-cylinder motor would produce 94bhp of power and has been tuned to be fuel efficient. The Polo weighs significant lesser than the Vento, so even though power has been reduced from the Vento engine, driveability shouldn't suffer. The company will launch the more powerful diesel motor in the Polo highline only as customer buying lower variants seldom care about performance. At a premium of Rs. 35,000/- over the current Polo TDi, the 1500cc diesel powered Polo would also feature audio controls on the steering wheel and a new audio system.