Volkswagen To Launch Up! Hybrid With XL1 Drivetrain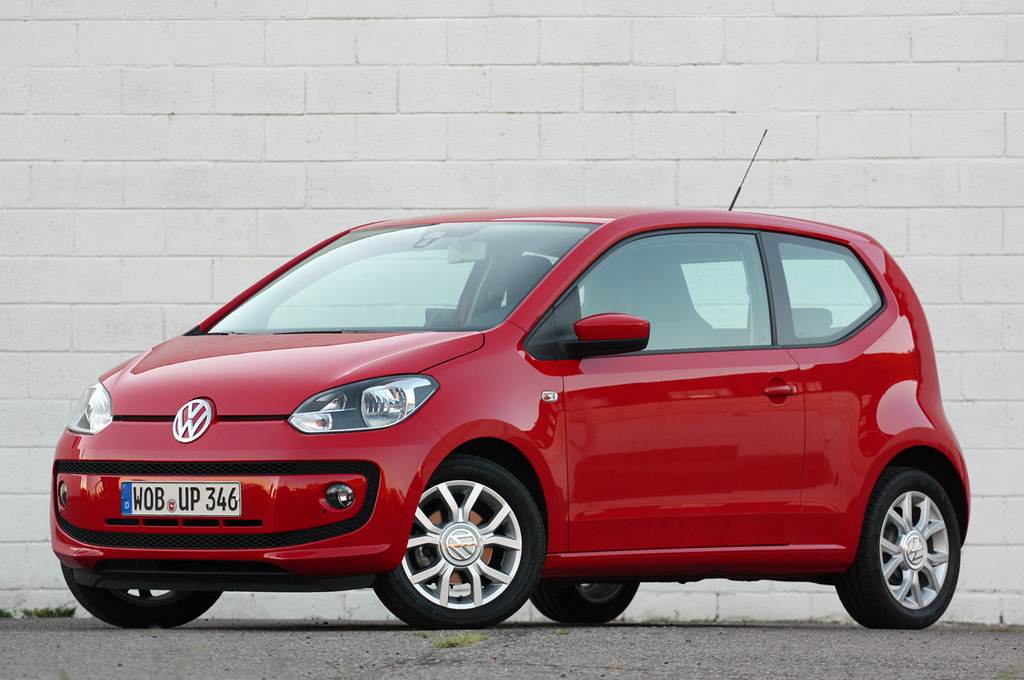 Volkswagen is working on a new hybrid version of the Up! small car which will use the revolutionary 110 km/l diesel hybrid drivetrain from the XL1. Volkswagen has showcased the production version of the XL1 recently but it is not expected to do high volumes as it is a 2-seater coupe. So Volkswagen will use this incredible hybrid technology in a car which has mass appeal, the 4 seater hatchback, Up!, which will get the ball rolling with the diesel plug-in hybrid.
The Volkswagen Up! small car is said to be the perfect car to put in the diesel hybrid drivetrain due to its light weight of just 929 kgs. This is just 136 kgs more than the XL1. So the Up! Hybrid should get close to the 110 km/l claimed fuel efficiency of the XL1 even though it weighs slightly more and lacks the sleek aerodynamics of the original XL1 car. Volkswagen is working on this car at the moment and exact information of when the Up! Hybrid will be launched has not been provided by them.
The Volkswagen Up! Hybrid will use exactly the same drivetrain of the XL1 which consists of a 0.8-litre two-cylinder TDI diesel engine, producing 47 HP, plus an electric motor producing another 27 HP. This power is transferred to the wheels via a 7-speed dual-clutch transmission. There is a lithium-ion battery to store electricity and can give a range of 50 kms on battery power alone. It can be estimated that the production version of the Volkswagen Up! Hybrid should be ready for launch by 2015.