Volkswagen Unveils Production Version Of e-Up!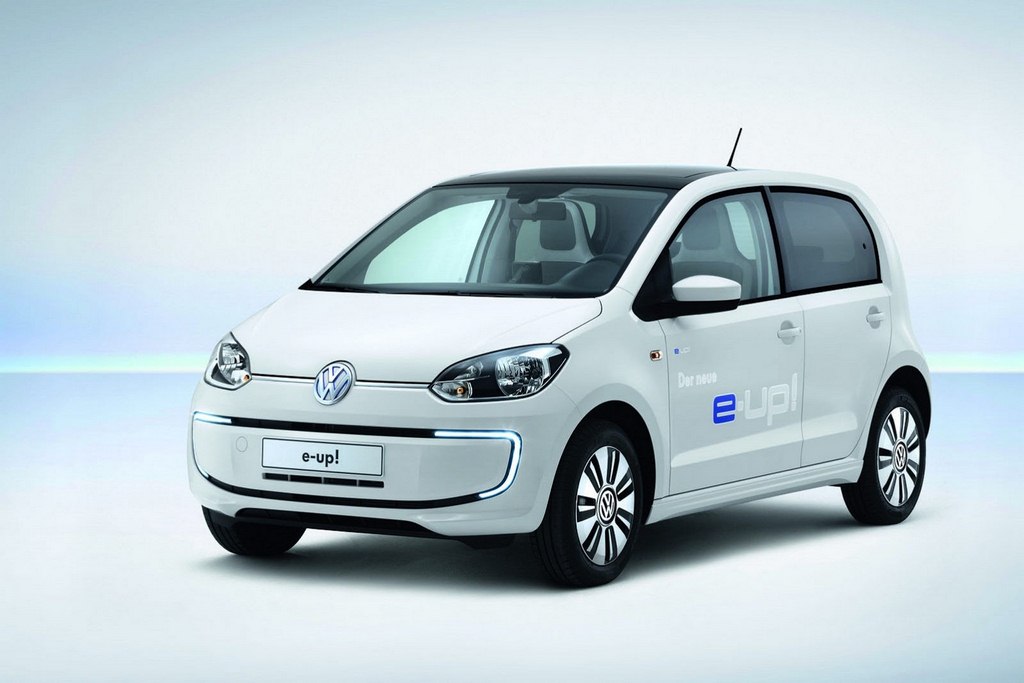 German car giant, Volkswagen, has unveiled the production version of its first ever full electric car, the e-Up!, at the Annual Press and Investors Conference at Wolfsburg, Germany. The official global unveil of this car will happen at the 2013 Frankfurt Motor Show in a few months time. This new small electric city car is powered by an electric motor which produces 79 HP of peak power and 54 HP of continuous power. The peak torque output is 210 Nm which is available right from standstill.
The Volkswagen e-Up! accelerates from 0 to 100 km/hr in 14 seconds and has a top speed of 135 km/hr. The juice comes from a lithium-ion battery pack which is placed in the under-floor weighing in at about 150 kgs taking the total weight of the e-Up! to 1185 kgs. The E-Up! has a range of 150 kms and it takes just half an hour to charge the battery to 80 percent of its capacity. Volkswagen will offer as an optional extra, a Combined Charging System (CCS) which can charge from an AC as well as a DC charging point.
The exterior of the Volkswagen e-Up! has many special features, apart from the e-Up! logo, that differentiates it from the petrol model. The e-Up! has a set of curved LED daytime running lights in the front bumper and similar fog lamps on the rear bumper. Then there are 15-inch polished alloy wheels just like the ones on the 2009 concept car. To make the e-Up! more aerodynamic, VW has given it tweaks to the front fascia, underbody and side sills. The interior is mostly similar to the petrol powered sibling except for leather and chrome trims all over the cabin and light grey seat covers with blue stitched seams.