Volvo-Eicher JV Launch Pro Series Commercial Vehicles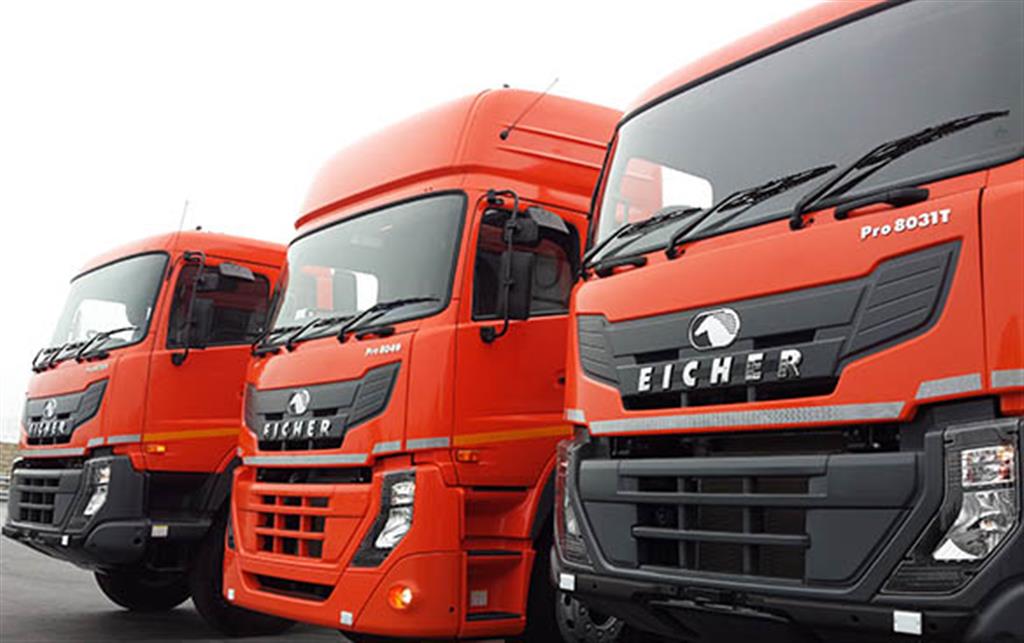 Volvo Group and Eicher Motors, which are in a joint venture called VE Commercial Vehicles Ltd (VECV), have launched their new range of commercial vehicles which includes buses as well as trucks. These vehicles are designed for growing markets like ours. These days all the consumers are interested in buying the latest products which are more reliable as well as fuel efficient. VECV have done just that by launching the Pro Series, which took around 5 years to develop. These vehicles deliver great fuel efficiency, higher loading capacities and greater lifetime reliability and profitability. Eicher has also decided to export some of these vehicles to the South East Asia and African markets.
These commercial vehicles will come with a brand new cabin that is designed exclusively by Volvo. With a huge investment of around Rs. 1800 crores, the company wants to ensure the maximum prosperity and profitability. In the event of a vehicle breaking down, VECV will provide support through mobile service vans which would be highly efficient. All the general engines are Euro 6 compliant but the ones that will come to the Indian market are Euro 3 compliant. Since the beginning, Eicher is known for the amazing service it provides and now they have a total capacity of 1600 service bays. It goes without saying that these modern engines will be faster and more fuel efficient.
Olof Persson, CEO and President of the Volvo Group said that India is a very important market for them. Eicher trucks are being used here since a very long time and now after the launch of the Pro Series, the company is all set to gain foot in growing markets. There are a total of 11 vehicles in the Pro Series portfolio and these are spread right across the entire range from 5 tons to 49 tons. Volvo's technological prowess and Eicher's strong reliability at the same time meant that VECV could provide their customers with great products.