Volvo S40 & XC40 Previewed, Showcase Future Product Design
Volvo XC40 and S40 have been previewed in pictures and the vehicles take a lot of inspiration from the larger XC90 in terms of design elements.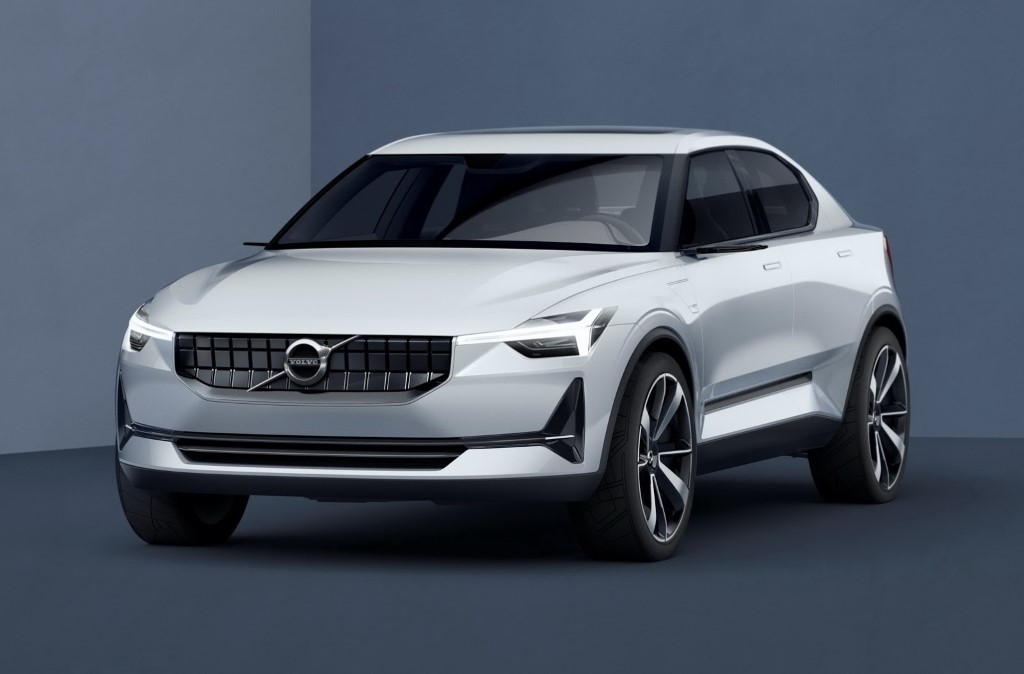 Volvo XC40, S40 Previewed
Swedish automaker Volvo has just previewed the XC40 and S40 concepts and these two concepts showcase how the new 40 series vehicles from Volvo will look like when they are launched in 2017. The S40 is going to be a compact sedan while the XC40 will be a compact SUV. Volvo will be fighting it out with the entry-level vehicles from Mercedes, BMW and Audi with these products.
These vehicles are also the first to come out of a collaboration between Volvo and Chinese automaker Geely. The current V40 will be replaced by the production versions of these vehicles. The highlight of these concepts is the new front fascia that does take a lot of inspiration from the new XC90.
The new 40 series cars from Volvo will come with a new T5 Twin Engine plug-in hybrid powertrain and a lot of technology is likely to be shared with the XC90, V90 and S90 plug-ins. The vehicles will get 3-cylinder engines mated to a 7-speed DCT gearbox. Top of the line variants are likely to get a 4-cylinder Drive-E engine.
The vehicles will also benefit from a pure electric model. It will meet California's EV mandate and the pure electric system will later find its way to the bigger 90 series cars apart from the replacements for the 60 series cars using the Scalable Platform Architecture (SPA). The XC40 will go into production first by mid-2017 while the S40 and V40 will be out only in 2018 or 2019.