Volvo S60 Polestar First Drive Review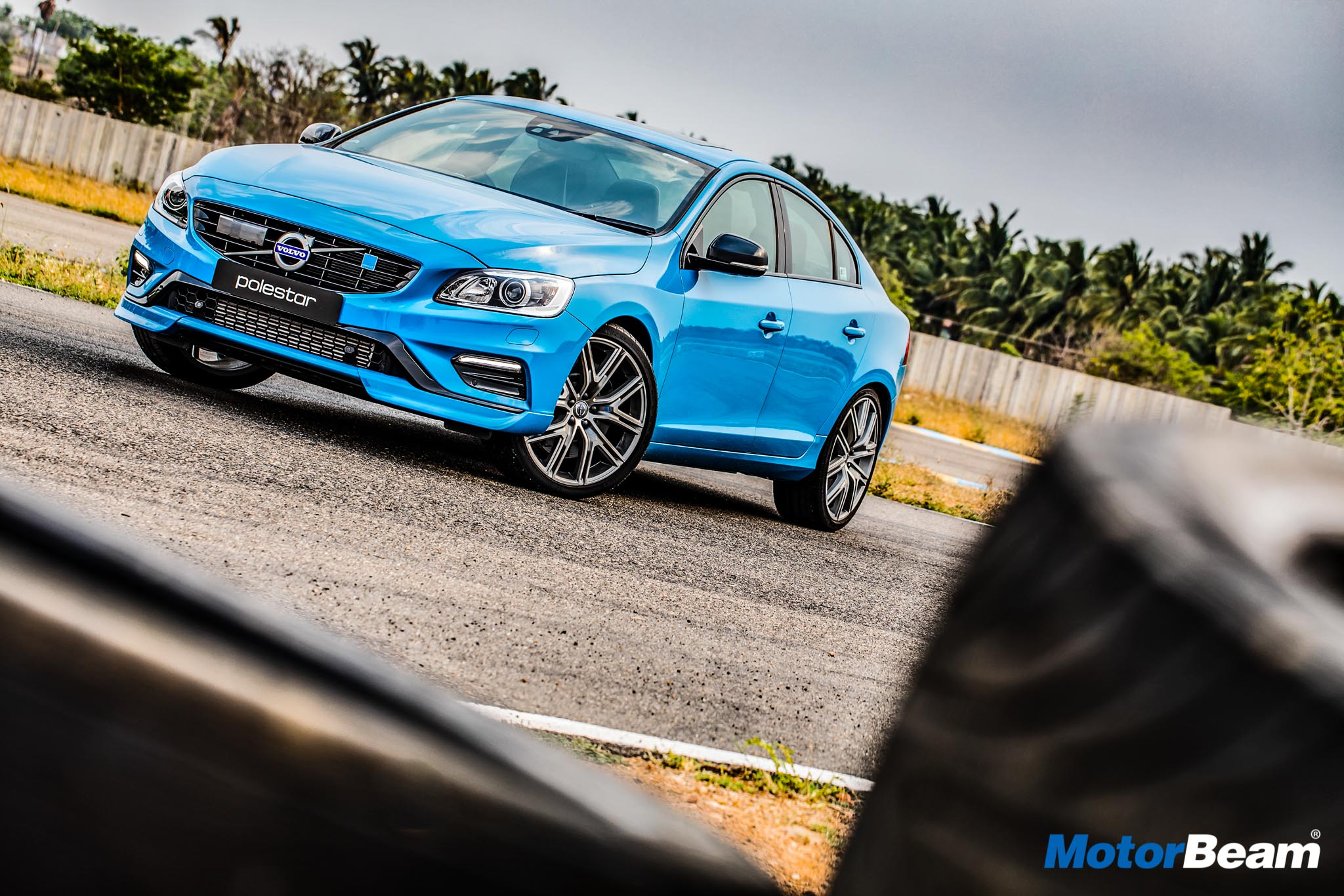 2017 Volvo S60 Polestar Review
Car Tested: 2017 Volvo S60 Polestar; Test Location: Kari Motor Speedway
Price OTR Mumbai: Rs. 63,82,970/-
Volvo has nailed the pricing of their first performance offering in India, the S60 Polestar drives really well too!
Track days are always exciting irrespective of whether the car is expensive, inexpensive, powerful or not too powerful. There is a certain energy about a race track that always gets my adrenaline pumping. Having experienced BMW M cars and Mercedes AMG cars on tracks like the MMRT and BIC, I was keen to drive a Volvo Polestar and when we came to know that the Swede automaker will launch its first ever performance offering in India, I jumped to the opportunity to drive it at the Kari Motor Speedway.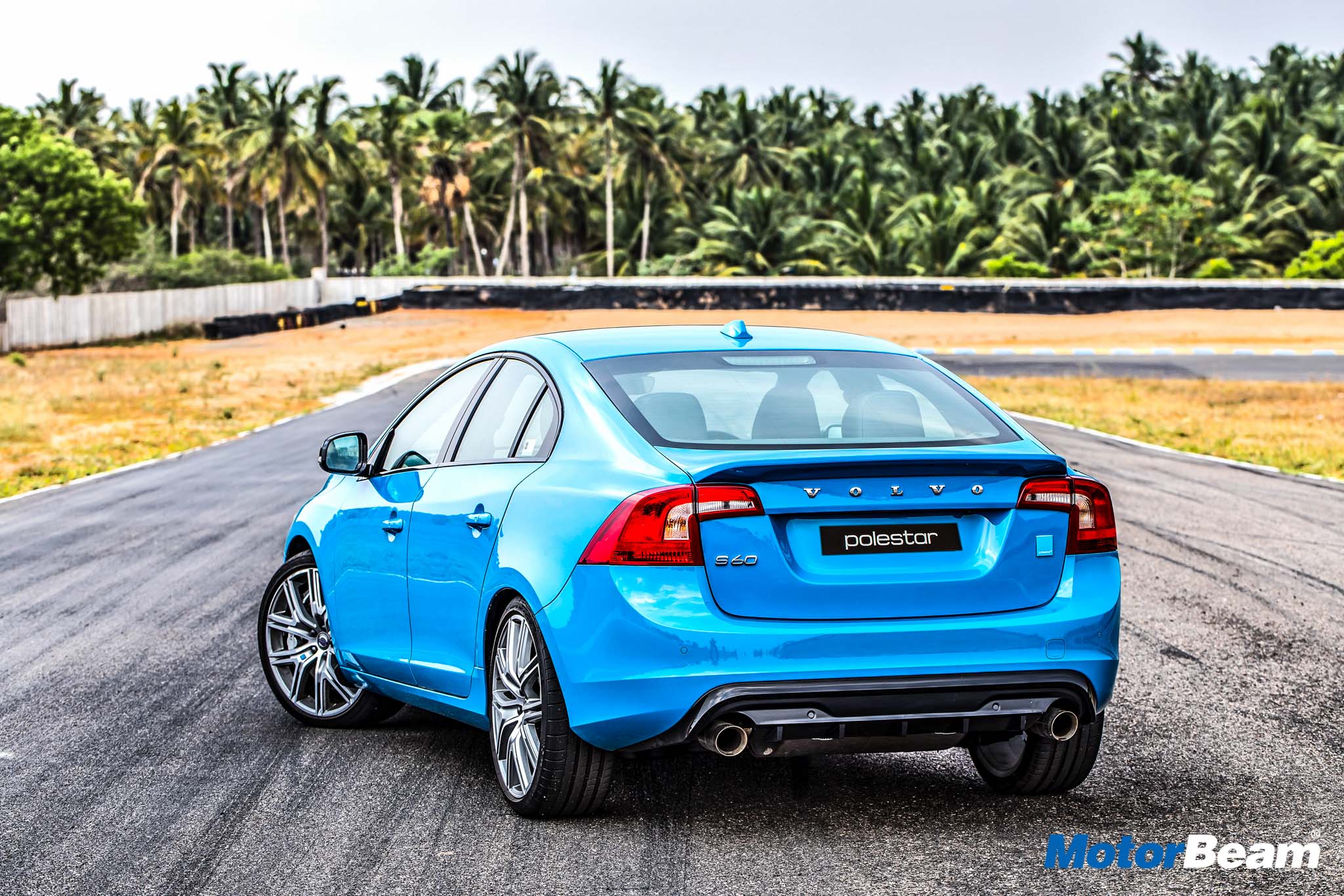 Let us talk about some facts first. The Volvo S60 Polestar is priced at Rs. 52.50 lakhs (ex-showroom, Delhi) and this is introductory pricing. The S60 Polestar is brought down via the CBU route and what is interesting is the fact that the Indian pricing is really close to the car's price in the UK. The S60 Polestar will compete in the entry-level performance sedan segment.
On the outside, the Volvo S60 Polestar gets a body kit which includes a tail-mounted spoiler, front bumper spoiler and a rear diffuser. The sedan also gets massive 20-inch alloy wheels wrapped around Michelin rubber. The car looks really enticing and in the trademark Polestar blue shade, it is sure to stand out on our roads. The interiors are pretty much similar to the regular S60 with changes like sport seats, aluminium sport pedals, new gear knob, carbon fibre inlays and nubuck leather which feels rich. The driver's seat is super comfy and supportive and the ergonomics are well laid out.
Volvo is now going for a product offensive in the Indian market
Just like other automakers, Volvo too has been downsizing its engines and the S60 Polestar gets a 2.0-litre, 4-cylinder petrol engine that is turbocharged and supercharged and it churns out 367 horses and 470 Newton metres of twist. The powerplant is mated to an 8-speed transmission with power being sent out to all four wheels. I started off with a demo lap where Volvo showed us the track and also showcased the launch control on this Sweedish saloon.
It was time to get into the driver's seat and follow the lead car for a couple of laps, post which we were free to drive on our own. I tried launch control by moving the gear knob to Sport, pressing the brake pedal completely, pressing the throttle fully and then letting off the brake. The vehicle got a brilliant and smooth launch with no sort of drama and 0-100 km/hr came up in a claimed 4.7 seconds. I was driving with ESC set to OFF all the time. I gained some speed before the first corner and braked hard before diving in. The sharp Brembo brakes shed speeds rather effectively and the car felt planted.