Volvo S80 Twin Turbo Diesel Launched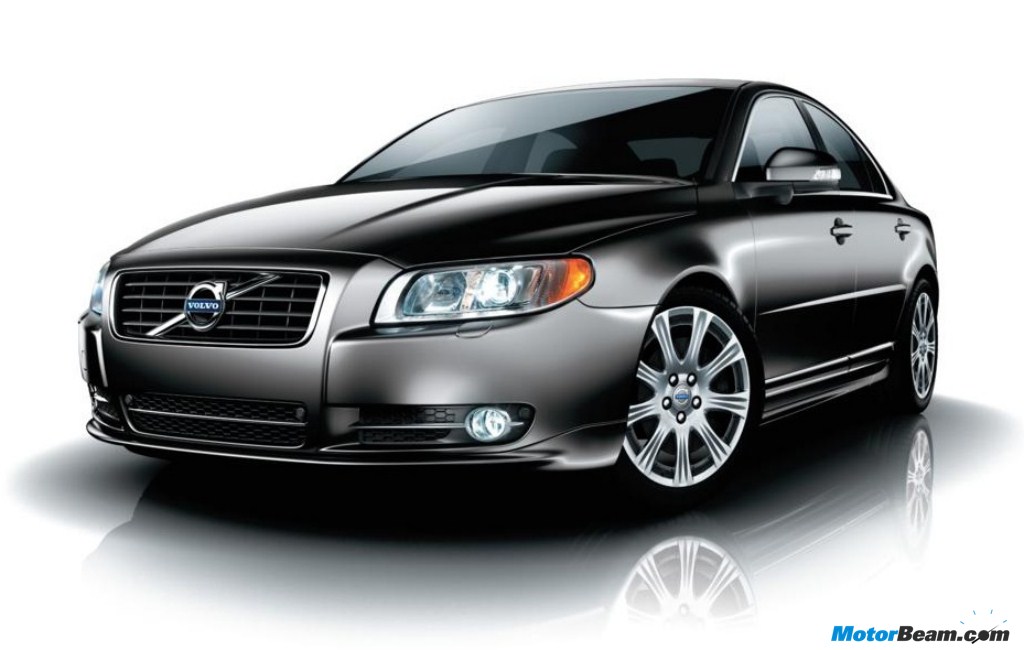 Volvo India has launched the refreshed Volvo S80 for model year 2010 with the latest generation D5 Twin-Turbo diesel engine. The 2.4-litre diesel engine boasts of 205 hp of power and 420 Nm of torque and has several advanced technical features. With the latest Twin Turbo and Peizo high-pressure technology. The new D5 already complies with Euro 5 exhaust emission requirements. Volvo is the only car company in India to offer the DPF feature across all its diesel models from the beginning of its operations in the country. The car is priced at Rs. 38.79 lakhs (ex-showroom, Mumbai) and Rs. 37 lakhs (ex-showroom, Delhi).
Safety features on the Volvo S80 include : –
IDIS (Intelligent Driver Information System), that help the driver maintain better control over the traffic situation
Personal Car Communicator (PCC) is an advanced control centre in pocket format.
ABL – (Adaptive Brake light), which can sense the difference between normal and panic braking
RAB- (Ready Alert Brakes), reduces the braking distance further when anticipates an emergency braking
DSTC–(Dynamic Stability Traction Control) is stability control technology which helps prevent spinouts and roll overs.
WHIPS – (Whiplash Protection System), which cradles the front seat occupants in a controlled manner to help prevent whiplash injuries.
Like the rest of the Volvo range, the Volvo S80 features a transversely installed engine.