Sachin Tendulkar Wins Volvo S80 Twin-Turbo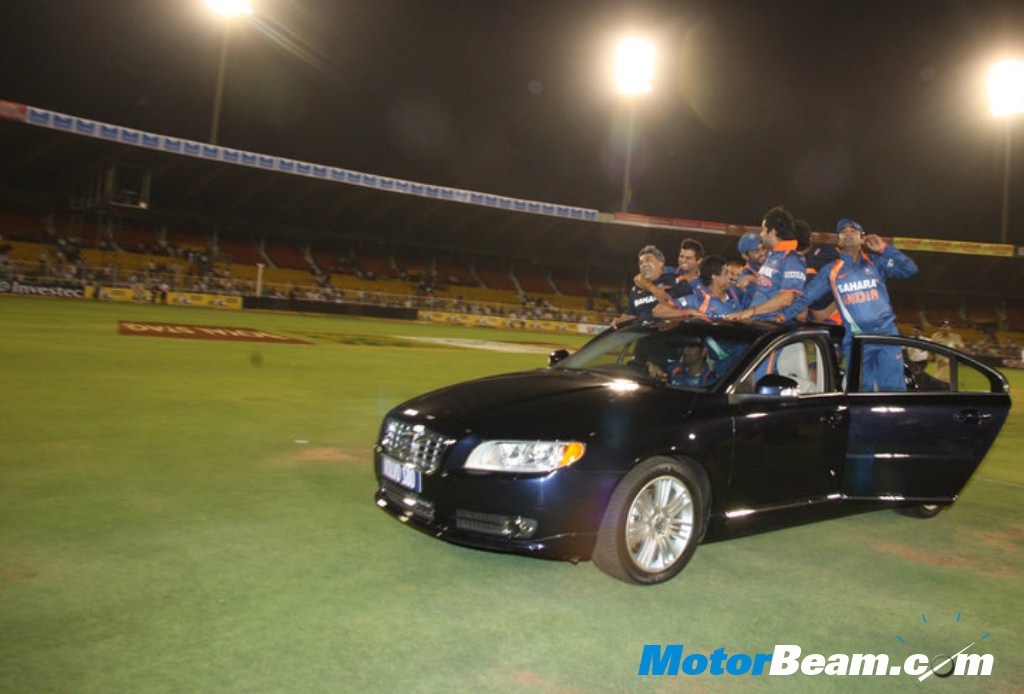 Sachin Tendulkar, one of the greatest batsman in the world, was awarded the man of the series and was gifted the keys to the Volvo S80 twin-turbo diesel. The Volvo S80 is the most luxurious car ever to be won by a cricketer in India. Sachin Tendulkar was awarded the man of the series for his historic knock in the second ODI as he became the first batsman in the world to score 200 runs in an ODI. With the latest Twin Turbo and Peizo high-pressure technology, the inspiring five-cylinder state-of-art is high on performance (205hp and 420 Mm torque). The car provides top-class fuel consumption (13.1 kmpl) and class-leading low CO2 emissions (203 g/km) coupled with Volvo's signature safety features.
"With Sachin winning the man of the series and the New Volvo S80 twin-turbo diesel, it went beyond just an association with a game. It was associating with a legend and his brilliance. For the first time we felt the magic and emotions this game brings with it. Sachin got the car, but we got much more than that," Paul de Voijs, managing director, Volvo Auto India said.