Voxan Wattman Is An Incredible Electric Bike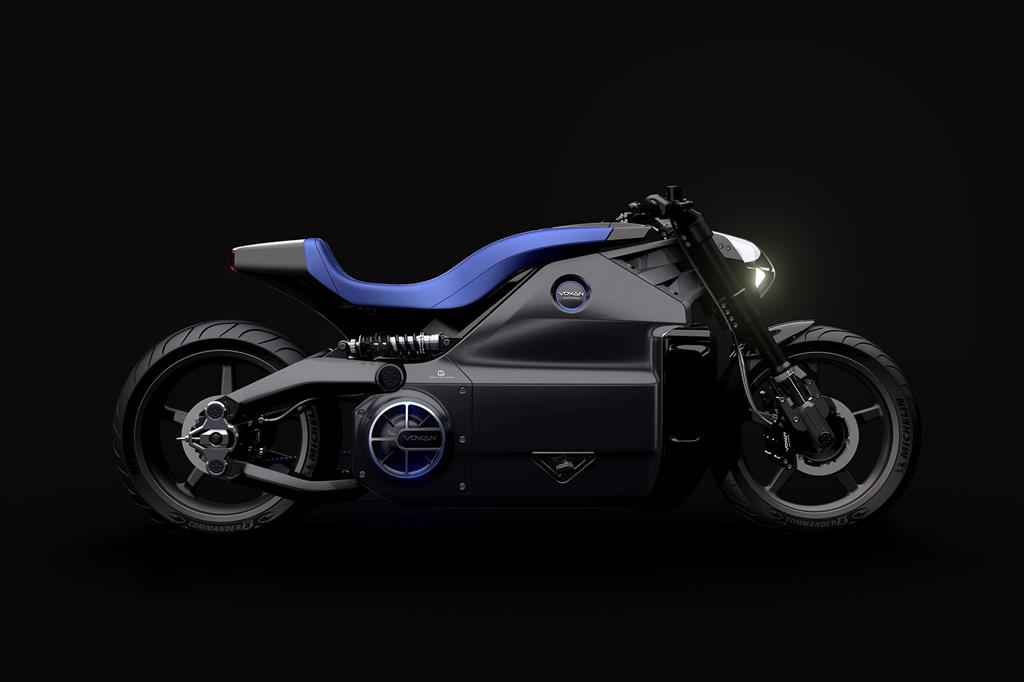 What was the first thing that came to your mind when you saw the motorbike in the above picture? Is it straight out of a sci-fi movie? Or does it come from a hi-tech video game? No! This is the Voxan Wattman motorbike! This bike runs on an electric motor, has mad acceleration and charges quicker than your smartphone! Interested to know more? Read on.
The Voxan Wattman is a single-seater motorbike intended for cruising purposes. Powered by an electric motor with liquid cooling, this bike has an incredible power of 200 HP and a maximum torque of 200 Nm.  The engine redlines at a staggering 10,500 RPM. The engine is mated to a 35 mm timing belt which acts as the tranny. The Wattman comes fitted with a Lithium-Ion battery which produces 12.8 kWh of energy. For all those who are interested in knowing the acceleration times, here are the figures – 0-100 km/hr comes up in about 3.4 seconds (quicker than an Audi RS5) and 0-160 km/hr takes just 5.9 seconds. A top speed of almost 170 km/hr is easily attainable on this bike.
The body comes with a structural battery packaging and self-supporting motor casing. The Wattman rides on Michelin Commander II tyres which are wrapped on 18-inch carbon rims. The tyre sizes are 130/70 R18 and 240/40 R18 for the front and rear respectively. To stop this incredibly powerful bike, Voxan has provided 4 discs up front which are 230 mm in diameter with 4 piston callipers. The rear has a single disc which is 230 mm in diameter with a 2 piston calliper. The rear suspension consists of dual swingarms as well as dual shock absorbers whereas the front suspension comes with a 43 mm inverted fork.
On a single battery charge, expect the Voxan Wattman to ride for around 180 kms as per the NEDC cycle. It takes less than 30 minutes to charge this motorbike which is lightening quick! The charger plug is of a Combo II type. The Wattman is 2350 mm in length and 815 mm in width. Height comes up at 1015 mm and the wheelbase is around 1705 mm. The Wattman weighs around 350 kgs. Sacha Lakic says that the Voxan is a unique object that defies the laws of gravity and balance and provides an enjoyment that very few dynamic engines can offer.