VW Dieselgate: CEO Accused Of Stock Market Manipulation
The executives are accused of illegally influencing and manipulating the share prices of the company.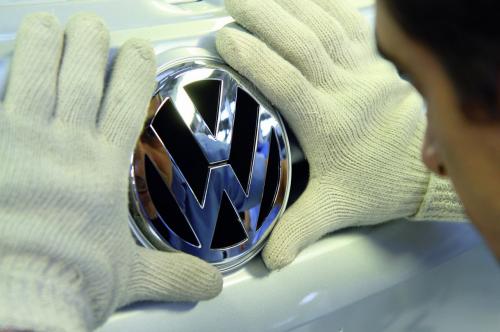 In the latest turn of events, criminal charges have been filed against Volkswagen CEO Herbert Diess, chairman of the supervisory board Hans Dieter Potsch, and former CEO Martin Winterkorn. These charges are for stock market manipulation tied to the carmaker's infamous dieselgate scandal.
They have been accused of failing to inform the company's investors about the financial effects of the scandal in a timely fashion. By doing this, they are accused of illegally influencing and manipulating the share prices of the company. Under German law, it is obligatory for the top executives to disclose information to shareholders that can potentially affect stock prices.
Prosecutors have argued that Winterkorn had full knowledge of the situation by May 2015 at the latest while Potsch and Diess were aware of it by 29 June 2015 and 27 July 2015, respectively. Despite this, they failed to inform the financial markets regarding the issue until 18 September 2015, only to support the share prices of the company. Volkswagen's share price fell nearly 40% in the week the scandal went public. The company is estimated to have spent over $30 billion in fines and settlements related to the scandal so far, with several proceedings still underway.
Diess' legal representatives, however, stated that since he had joined the company only in June 2015, it was not possible for him to foresee the financial repercussions of the scandal in time. They also stated that he will continue as the CEO of Volkswagen and will defend himself by all legal means possible.
Volkswagen remains confident that it has fulfilled all its reporting obligations under capital markets law. If there is a trial, the company is confident that the allegations will prove to be unfounded. Furthermore, the presumption of innocence applies until proven otherwise.
VW Dieselgate
– Criminal charges filed against VW CEO, chairman of the supervisory board and the former CEO
– Accused of stock market manipulation
– Diess will continue as the CEO of Volkswagen
Source – CNNBusiness.com