250cc Motorcycles – The Indian Biker's Love For It Is Undeniable
If Romeo loves Juliet, Beethoven loves music, Einstein loves physics, Indian biker's love 250cc motorcycles. Trust me, this love story is more powerful than the motorcycles itself. We can write a story about it, make it into a movie, earn money by selling its rights forever and use the money to fund more 250-300cc motorcycles for the future. Haha, jokes apart, but this really is true. Indian motorcyclist love quarter litre bikes so much that despite we having many quarter-litre machines out there, still the hunger is endless. Let's not forget we already have the successor for the evergreen, loved by everyone, the Yamaha RD350 which is the KTM Duke 390 and the hunger isn't still satisfied for heaven's sake!
The reason I write this is that there a slew of quarter-litre motorcycles in the market and there are lot coming in as well. We hate congested, crowded places but when it comes to 200-300cc motorcycles, we just love to see that in the quarter-litre space. There is a reason behind all this affection. These motorcycles offer the best of both worlds. Outright practicality and serious fun combines hell lot of adventure for the Indian motorcyclist as it's bound by speed and has demand such as high km/l and also demands tons of newton meters at its disposal at the same time. The motorcycle has to look good and impress college and office mates as well. In short, it has to have everything. Right from a large tank range to broader tyres. Value for money is the key to success and it is an unmatched entity that the quarter-litre motorcycle should have.
We list all the motorcycles coming in and are available right now to make your job simple and remind you to look towards this post when you are looking forward to your purchase in the quarter-litre category. The Pulsar CS400 does not make it to the category because details are sketchy and it is going to be launched in 2015.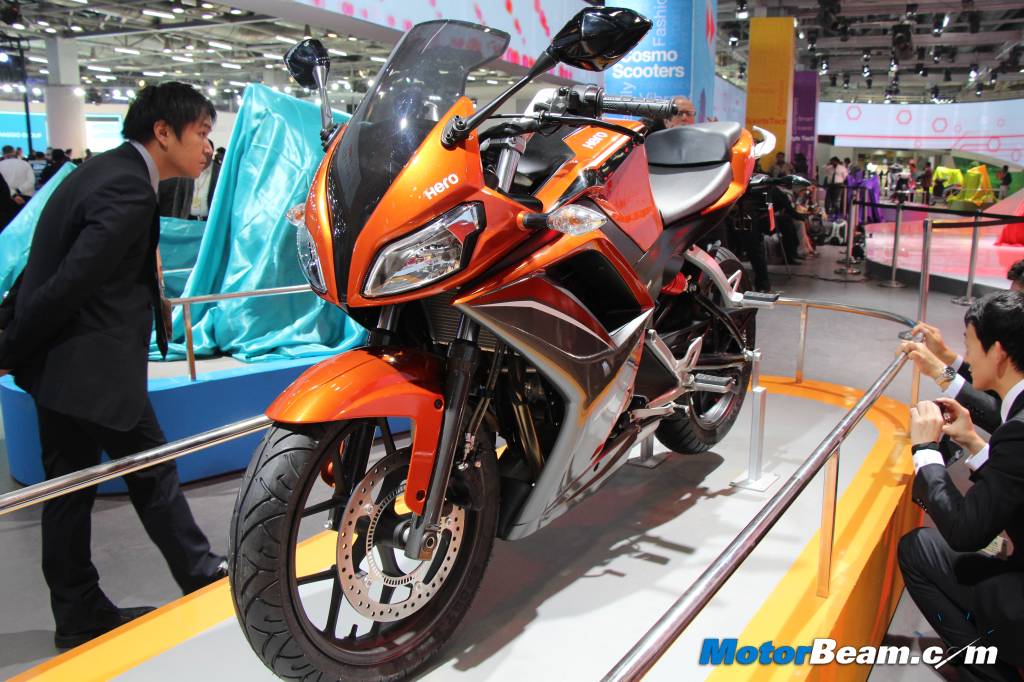 Hero HX250R – A motorcycle that is about to change everything. The most powerful 250cc, single-cylinder motorcycle with 31 BHP and lightest kerb weight 139 kgs (subject to change at launch is our guess) is bound to remind you of the iconic, Kawasaki Ninja 250R with its performance. Given Hero's domestic prowess, expect a killer bang for your buck. If it fails to do so, the slightly odd ball styling will leave it stranded in between. Expect the name to change as well as this is a name given to the prototype. A mythological name like Hastur should add spice to the delicious Indian curry (motorcycle).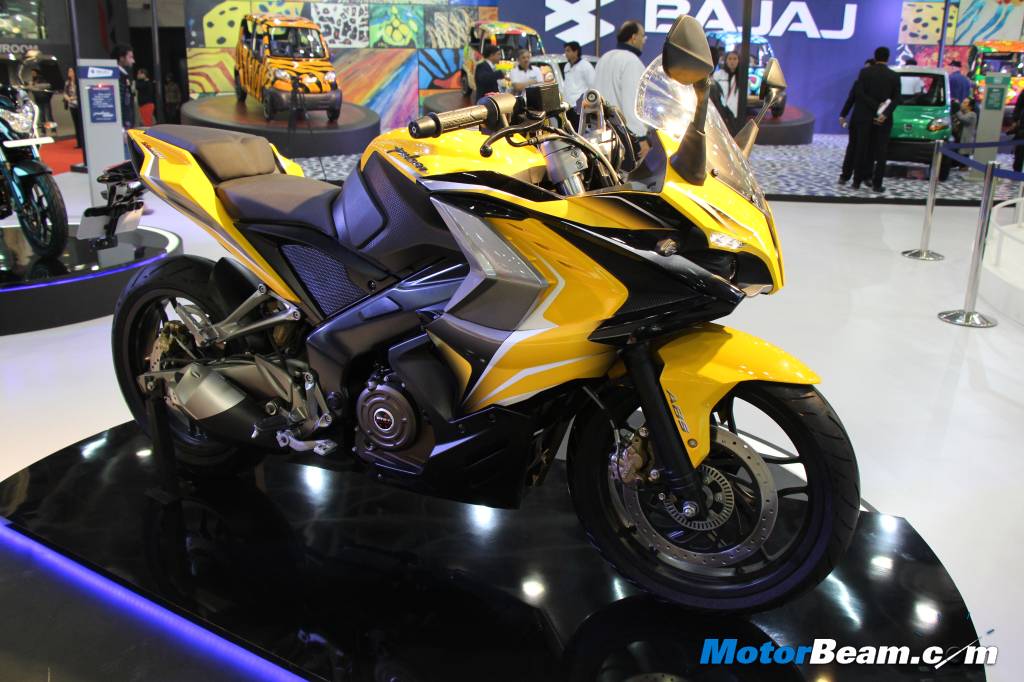 Bajaj Pulsar SS200 – We are already giving it the award for the most spied sports motorcycle in the category. Endless spy shots thanks to our "blogger friends" have made it the talk of the "Indian Motown". Some say it is going to be fuel injected and is coming with all the bells and whistles, which are present in the SS400. Expect it to produce 24 BHP of power and completely revised chassis (Bajaj says the SS400 shares the same chassis but has been given major modifications) because it is going to be a moderately different motorcycle then the 200 NS in terms of feel and obviously aesthetics. 30,000 bucks more for it over then NS will make it a steal and an excellent alternative if you do not the like Hero HX250R.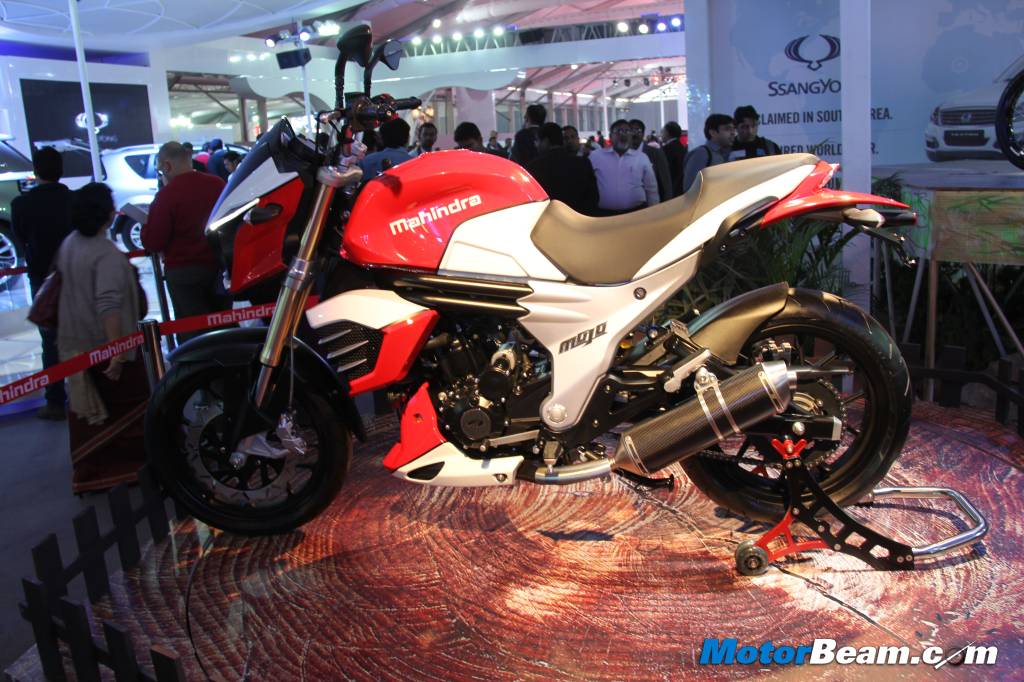 Mahindra Mojo – A production ready 300cc motorcycle called the Mojo was showcased at the 2014 Auto Expo. Creating roughly around 28 PS of power and with a known kerb weight seems slightly underpowered given its hardware in the engine can produce 20% more power and torque. All that coupled with a 6-speed transmission and fuelled by fuel injection makes it a compelling case. Interesting part to all this is that Mahindra has been racing a lot and they say racetrack ideas have been buttered onto the Mojo, excited to ride this one! As an Indian company, it will play the value game and should attract a lot of buyers with its fan base and out of the box styling.
Bajaj Pulsar 200 NS – A very well styled motorcycle with the underpinnings of another superb 200cc motorcycle makes it value at 1 lakh odd rupees. A tamed engine and chassis with barbaric brakes and no niggling issues of the old generation bikes make it a very sweet deal for Pulsar lovers out there. The Pulsar remains the best value for money in the 200-250cc category, period.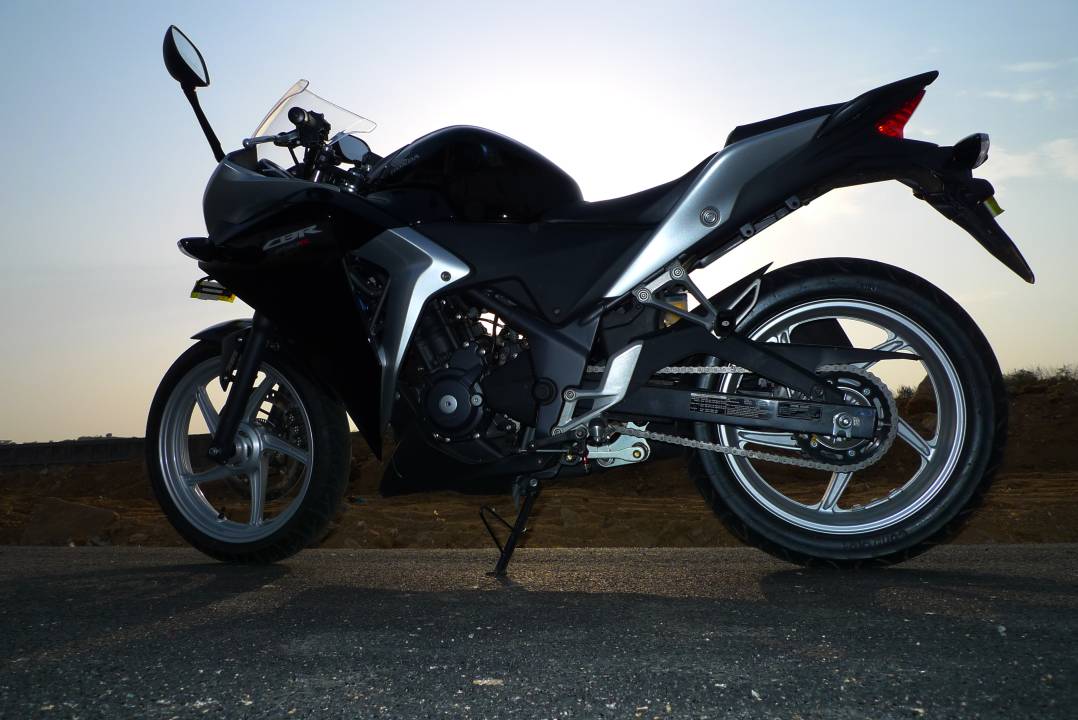 Honda CBR250R – The second 250cc motorcycle to enter the Indian market after the overpriced Ninja 250 made every biker's dream come true. However, it is not the same case now. Overpriced, quality issues and dynamics not up to the mark in a Honda is not acceptable. CBR300R news excited everybody but plans as you know, have been put on hold throughout the world. However, it still remains a capable, stable tourer which can stay with motorcycles a category above it with its straight-line performance. Have the money? Love Honda? Get the HRC/Repsol edition and let the engine outrun your life period as well.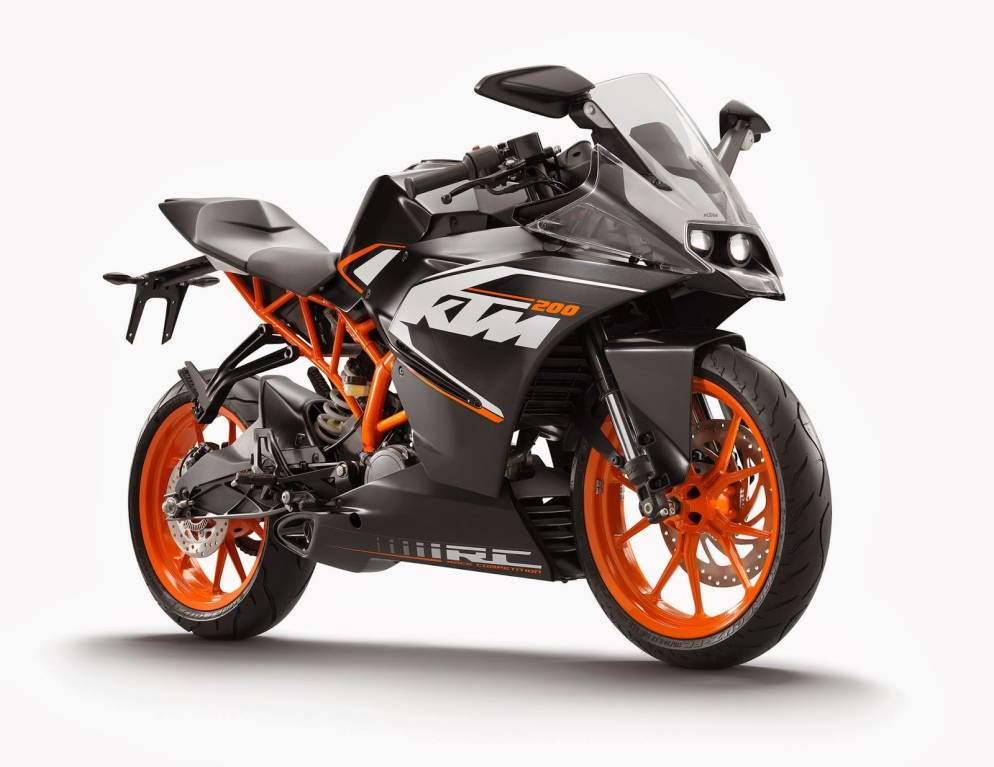 KTM Duke 200/RC 200 – A motorcycle which has a monster recipe. A bike which can literally make you go mad and land you in a hospital or a mental hospital. Frantic fuelling, short gearing, tight chassis and all the superbike hardware you need to keep any bike, even superbikes to predict your next move. A absolute hooligan and an all rounder motorcycle which does not come at an attractive price tag any more but still remains a well priced lion *ahem* motorcycle.
Kawasaki Ninja 300 – You are filthy rich? Can afford it? Have a lot of spare cash? Just keep your eyes closed, go to the showroom and the pay the money for it. There is simply nothing that comes close to the Ninja 300. It sounds, rides, handles, looks and feels like God's own creation (after a perfect woman, this is the perfect bike). A 300cc which has the performance of a 400cc motorcycle is pretty damn awesome if you ask us. Well everybody makes mistakes and Kawasaki did it as well. A non-abs bike and overly high price tag robs it away from the real enthusiasts who deserve it.
Suzuki Inazuma – A parallel-twin Suzuki engine (Suzuki makes excellent petrol engines) with adequate power and torque with cruiser-ish styling should sell very well in the Indian market. Reason? Indian bikers love comfort very much, another reason is that relaxed riding position for them means feeling like a boss (which isn't true) should sell well right? Enthusiasts would rather pay the money for the fabulous Ninja 300. However the Inazuma is overly priced at Rs. 3.5 lakhs and instead makes it a good proposition for those who love celebrities more than bikes and who love too be "seen riding" rather than riding for the sake of their own joy.
Hyosung GT250R – Keep aside their current offerings of 250cc motorcycles as they have become truly dated and performance is not up to the mark. Styling is sole reason which is helping them ship out a small amount which they are not disclosing. The GD250N which is on its way and has the performance to make it to the top of the chart. Sadly lack of brand awareness and spare dealership network won't help it reach everywhere. However, if it does reach you, be sure to test ride and read our review of it, it is a cracker on paper at least.
Well, there you have it, the 200-250-300cc motorcycles all in front of you to decide and drool on to. However, that's not it. There are lot of other manufacturers that are looking at this space and are coming with their arsenal and artillery. Companies such as Triumph, Yamaha and the recent tie-up of TVS-BMW promises a lot more in the future. As I keep saying, there is a lot out there and there is lot more coming, let us not ruin it up and show the support to manufacturers and the world by just behaving in the right manner towards the products. Yes, even manufacturers and the world demands respect for the things you love! If you do not, prepare to say goodbye. In the meantime, listen to your heart and head, ride safe and ride hard!