Why Honda Jazz Is One Of The Safest Small Cars?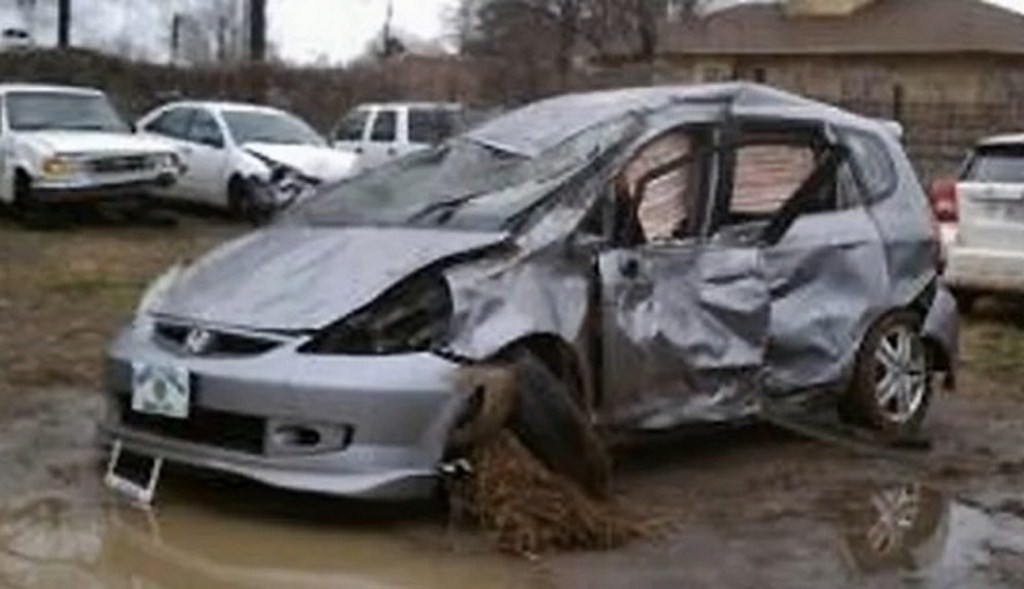 Safety plays a vital role offered by vehicles, especially in this modern era where we have advanced technology equipped cars capable of doing high speeds easily. Most of the time people buy cars on the basis of affordable price tag, big fuel efficiency figures, impressive equipment list, etc. and forget about the level of safety being offered on the vehicle. Nowadays the level of safety being offered by manufacturers is improving on all segments of cars.
Just take a look at this video shot in Alabama, where a Honda Jazz goes out of control, rolls seven times and the driver manages to walk away without any injuries. The video is shot from the inside, from a drivers viewing angle. The man is driving his Honda Jazz through the rain on a highway and something destabilizes the car, turns onto its side and flips over seven times landing on its roof. Thanks to the impressive safety levels on the car, the driver manages to come out of the car without any harm.
According to the Euro NCAP impact crash test results for the Honda Jazz/Fit, the car scores 78 percent for adult occupant safety, 79 percent for child occupant safety, 60 percent for pedestrian safety and 71 percent for safety assist systems being offered on the car. For safety features, the Jazz comes equipped with Advanced Compatibility Engineering (ACE) body, pretensioner seatbelt with load limiter, pedestrian-injury reduction body design, G-Force Control Technology (G-CON), Airbags, ABS and EBD.
Although the Honda Jazz has received quite a lot of applaud for being one of the safest cars in its segment, Honda has discontinued the vehicle in India, owing to poor demand. The Japanese car maker is already working on the next generation Jazz which will be unveiled later this year. The all new Jazz will go on sale in 2014 and will be offered in India with both petrol and diesel engines. The next generation Jazz' platform will spawn off a compact SUV as well.
[youtube:http://www.youtube.com/watch?v=Eem0ScklhjU 500 340]