Why I Love The Indian Used Car Market
I share some of my experiences in the used car market.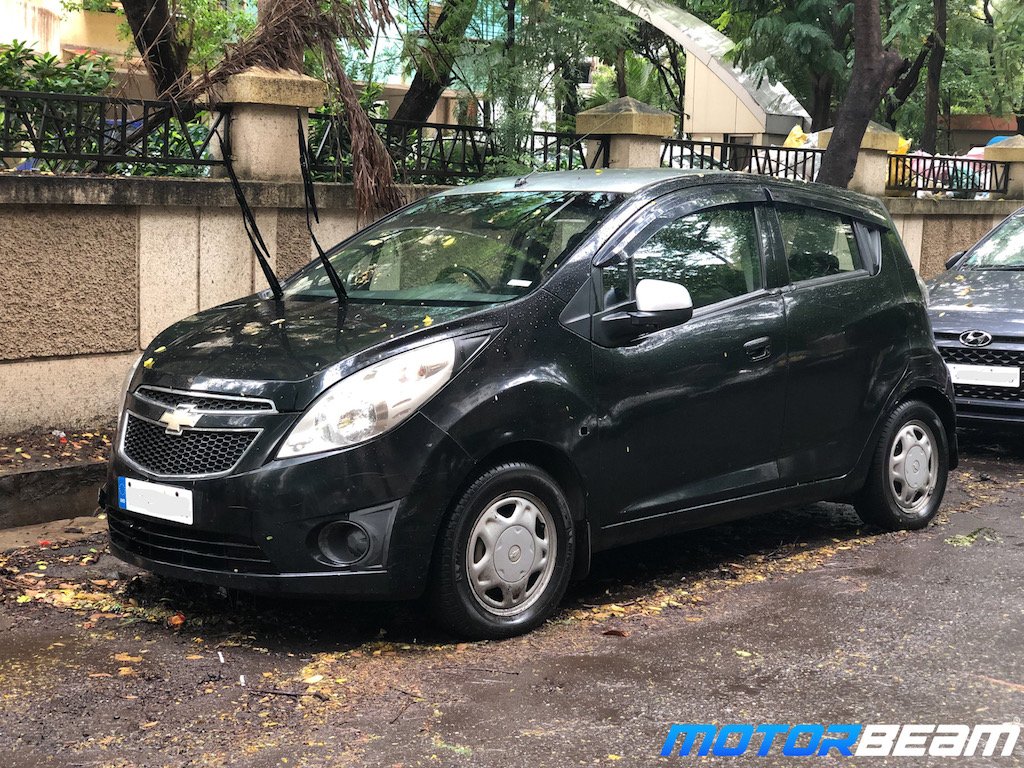 Indian Used Car Market
It all started in January 2019 when I had gone to pick up my Chevrolet Beat from a service centre where it had gone for some repairs related to the AC. The car purred to life, the cabin was chilled in an instant and a happy me started driving home; but my happiness lasted for 300 metres because just as a I came out of the service station and took a turn, the car unceremoniously broke down, bang in the middle of a 1 way street with horns blaring, impatient cyclists making space from the sides and a cow which was standing at the side of the road going moo.
A friendly mechanic from that service centre came in a jiffy, we pushed the car and checked what was the issue. Turned out to be a blown fuse which we replaced promptly and off I went. Drove the 9 year old car for some days before it again started throwing a different set of issues. Finally, I decided to move on to something better and started evaluating my options. We decided to retain the Beat first because it was mechanically perfect and only had electrical gremlins but later ended up selling it.
When I started looking out for a new car in May, my requirements were clear – fast, reliable and spacious. I didn't really have a fixed budget but I was looking at both new as well as used cars. New cars in contention were the Ford Aspire, Ford EcoSport, Hyundai Venue and the Honda Amaze. I also considered a number of used cars like the Honda City, Maruti Ciaz, Volkswagen Vento and the Renault Duster too. I did test drive a lot more cars but being a firm believer in the value that well-maintained used cars offer, I decided to go down the pre-owned route only.
Now the used car market in India is mostly very unorganised. You get to see all types of dealers – some are very knowledgeable and helpful, some are total frauds and some are just looking to make a quick sale. I visited Dealer 1 who line up a couple of Honda Civics and a Skoda Laura for me to test drive. I drove all 3 and they were in decent nick, but at the back of my mind I had this thought that the Civic won't really be practical because of its ground clearance, age, cost of parts and the fuel economy of course. I loved the Laura but it had incomplete service records and was 7 years old so I just wasn't too keen on it.
Now comes Dealer 2, who had posted an ad of a Volkswagen Vento TDI DSG which wasn't too old and was being offered at a decent price. The same dealer also had a Honda City S (4th gen, pre-facelift) so I decided to go on a Sunday morning and check out both the cars together. Drove the Vento first and I must admit I fell in love with it. It drove like a dream, the suspension was silent, the DSG was working as expected and the noisy engine had just the perfect torque surge. On the outside, the car was spotless but there was 1 thing bothering me, the colour of the passenger side airbag cover wasn't matching with the rest of the dashboard.
I decided to check on this later and noted down the car's number and insurance details. After the Vento, I drove the City which was also in very good shape but I decided to rule it out because the S variant came with only 1 airbag and a lot of other goodies were missing. The dealer insisted that it had 2 airbags but I knew for sure that while the 3rd gen City had dual airbags on all variants, the 4th gen initially came with only a single airbag on the base trims.
Went home, called up a VW service centre and gave them the car's details. I asked them to provide me with the entire service history and also details of insurance claims, if any. Much to my dismay, while the car was serviced on time, it had a major crash few months back in which both the airbags had deployed! After that, the car wasn't repaired with VW so they couldn't give me further details but I guess someone decided to fix the car locally and just sell it off, I guess that explains the different airbag cover!
Now I came across a Volkswagen Vento TSI which was being sold by a reputed used car marketplace so I gave it a look. Again, the car was decent but had improper service records and the DSG didn't really feel seamless. The check engine light was also intermittently glowing on the longish test drive so again this car was out of contention. After this, I test drove a variety of cars right from 3rd gen and 4th gen Citys, to a Maruti Ciaz and a couple of Skoda Rapids thrown in between, but somehow nothing was working out.
I also came across multiple dealers trying too hard to sell crash-repaired cars, cars with major leakages, cars with conked off sensors, etc. Finally, I came across a dealer near my place who seemed to have some nice cars on sale. I went there and drove a Honda City 3rd gen facelift, a City 4th gen pre-facelift and a Jazz petrol. The Jazz was out because the condition felt so-so and the 1.2-litre i-VTEC isn't what you can call a punchy engine. Both the Citys were really good but I decided to consider the latter because it was newer and far less run, with perfect service records.
I had almost finalised the above mentioned City when another dealer called up and informed me about a mint BMW X1 diesel (first gen) which he had just got. The asking price was about Rs. 1.5 lakhs more than the City so I had a look at that car. It drove well and actually made me think twice. I imagined having a nice German car in the garage offering sheer driving pleasure but then my mind reminded me of the super stiff ride, the reliability of an 8 year old car and of course the expensive parts.
As this was going to be our only car for now, I didn't want to take chances with reliability mainly and thus decided to go for the City only. Negotiated a bit, paid the token amount, got the car's history checked with Honda and within a week I had a shiny Honda City SV i-VTEC MT in Taffeta White standing in my parking! I think I got a great deal on it, by paying the equivalent of what a top variant of the Maruti S-Presso or Renault Kwid would cost.
In the used car market, you'll get a variety of cars, some of them high run while some are quite low run. It makes sense buying a 2-4 year old car which hasn't run much because the car's value depreciates a lot on in its initial years and you can just get yourself a very sweet deal. Of course, there are lots of thugs out there so you do require a lot of patience to go and check out 20-30 cars before getting one which perfectly meets your requirements.
There are lots of options available in any price range, right from Rs. 1-3 lakhs to Rs. 50 lakhs and above and you'll be amazed to see the plethora of options available in every segment, in every price range. Some cars command good resale while some really good cars go for dirt cheap due to poor resale thanks to various reasons.
As for my City, well it is a pleasure to drive. The 1.5-litre i-VTEC mill never fails to amaze me with its sheer pulling power. The icing on the cake is Honda's new 10 year Anytime Warranty programme thanks to which my car is now eligible for 6 more years of warranty. Yes, peace of mind is what it offers.
What kind of experiences have you had in the used car market? Do let us know below!