Why Maruti Suzuki Alto 800 Will Be A Hit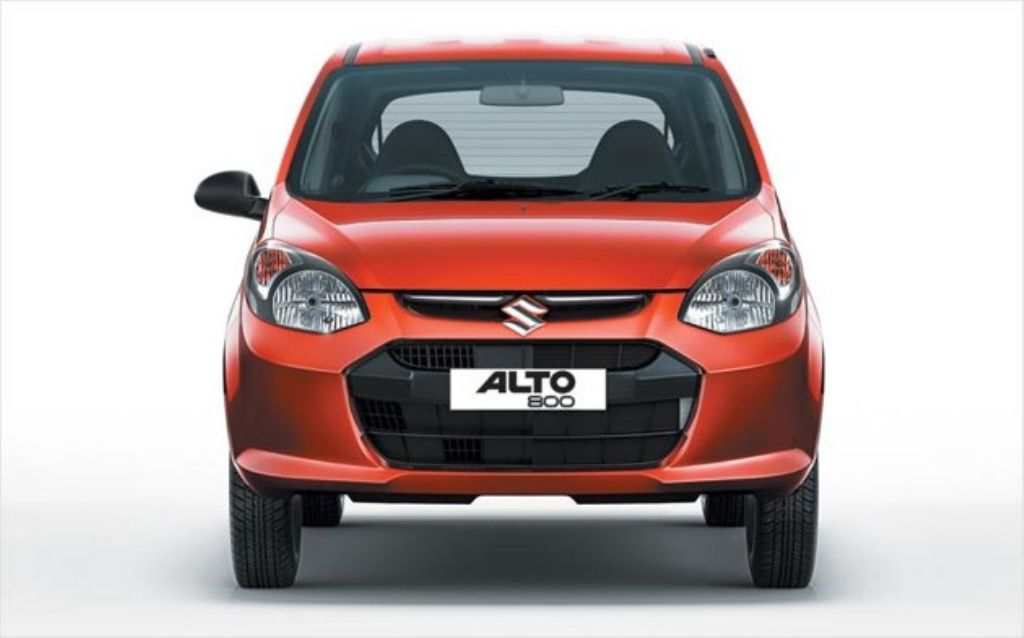 Maruti Suzuki will launch the Alto 800 on the 16th of October. The Alto 800 is the first major update to the Alto in almost 12 years now. The response to the vehicle has been mixed, with many people not really liking the styling of the car. There is no doubt that the Alto 800 looks like a copy of many vehicles and to make things worst, Maruti Suzuki engineers have given the car quite a big of ground clearance, which makes it look terribly out of proportion. The Alto 800 will be priced around Rs. 30,000/- more than the outgoing model, which is a considerable hike. However, the Alto 800 will still be a hit and here is why –
1) The Alto 800 carries a Maruti Suzuki badge, which everyone trusts blindly.
2) Availability – The Alto 800 will be available through a vast dealership network, which is the largest for an automobile company in India. Remember, where ever you go, you will find a Maruti service station.
3) No real competition – At the price of the Alto 800, there are very few vehicles you can buy. The Nano costs less than the Alto, while the Eon is priced slightly higher.
4) Fuel efficiency – Car buyers in the entry level segment look at mileage over everything else. The Alto 800 carries an ARAI certified mileage of 22.74 km/l, which is the best in the entry-level segment. The Hyundai Eon has an ARAI certified mileage of 21.1 km/l.
5) The Hyundai Eon is better than the Alto 800 on many regards (styling, quality, etc), but the Alto 800 has a more enthusiastic engine and better mileage, something which is very important for first time car buyers.
6) Even though the Alto 800's exteriors look copied, they are drastically improved over the old Alto. Moreso the interiors are massively improved from the old Alto.
7) Resale value – Maruti Suzuki cars are known for excellent resale. Many first time car buyers upgrade to a bigger car in 3-years time and the Alto 800 would get them an excellent price on sale.
8) The Alto 800 will be available with a CNG option on launch day itself, which returns 30.46 kms per kg.
Read the Maruti Suzuki Alto 800 Review
The above reasons have led to Maruti Suzuki receiving 6500 bookings for the Alto 800 without revealing a word on pricing. The company expects to mop up 10,000 bookings prior to launch. The Alto 800 has slight improvements to the engine and cabin space, although not by much. Maruti Suzuki aims to produce 800 units of the new Alto 800 every day (600 units of the old Alto were made in a day), which results in around 20,000 units being manufactured in a month. With the Alto K10 doing around 4000 units a month, Maruti Suzuki will be selling 24,000 units of the Alto every month, which is higher than the current 20,000 units. Maruti has invested Rs. 470 crore in the new Alto 800, which seems quite a lot, considering the new Alto uses the same platform/engine (with minor tweaks) as the old one.
For those finding the styling of the Alto 800 too bland, MotorBeam reader Alex Pandian has a suggestion. You can get the A-pillars B-pillars blackened out and add black wheel caps along with side moldings. The result can be seen in the picture below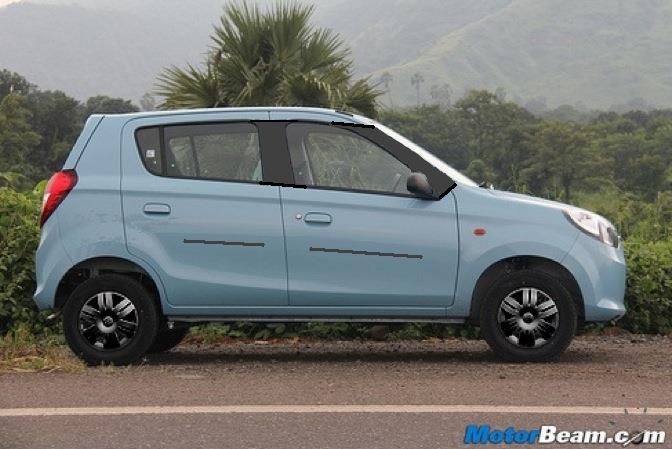 [flickr size="center" float="medium"]http://www.flickr.com/photos/motorbeam/8056280728/[/flickr]