New Ariel Atom 3.5 Unveiled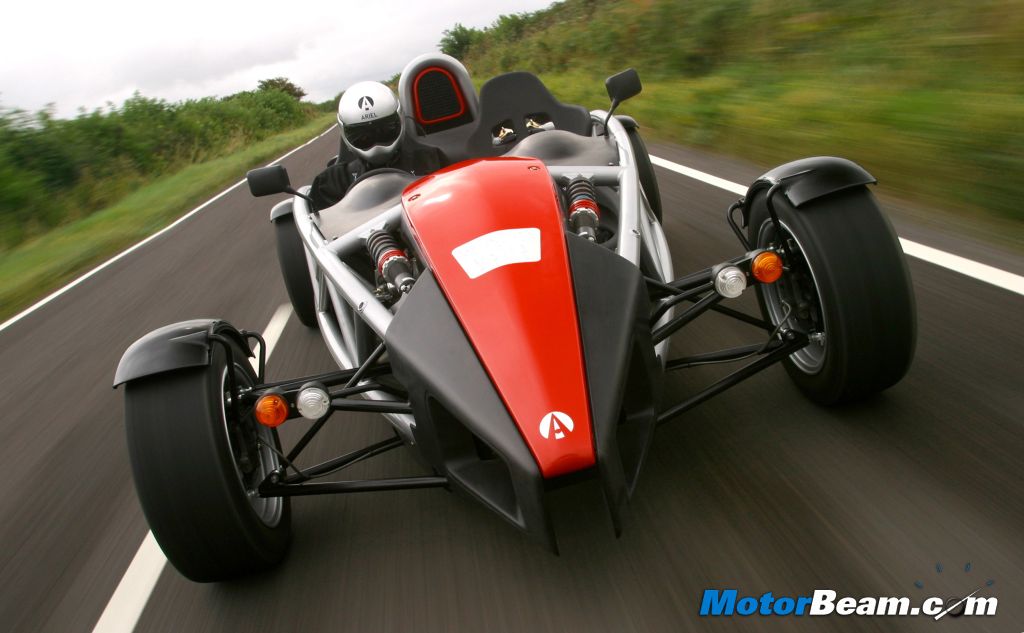 British car maker Ariel motor company has unveiled its fourth version of its flagship high performance sports car as Atom 3.5. First built in 1996, the versions of the car include the Ariel Atom, Atom 2, Atom 3 and now Atom 3.5. Standing apart from these four versions is the limited edition Atom 500 V8. The limited edition Atom boasts of a V8 engine derived from Suzuki, delivering a whooping 500 BHP. The upgrade of the Atom features both technical and cosmetic changes. The Atom 3.5 sees an all new lighting system with twin projector headlamps and LED turn signals at the front and LED tail lights and indicators at the rear. The little hood that it has is also modified a bit.
The Atom derives its engine from Honda and the Atom 3.5 will continue to sport the Honda 2.0-litre, four cylinder i-VTEC engine. This engine comes in two versions as naturally aspirated and as supercharged engine. The naturally aspirated engine produces an output of 245 BHP at 8200 RPM while the supercharged engine pumps out a power of 315 BHP. The instrument panel is revised featuring an all new digital LCD display indicating the speed, RPM, gear shift indicator apart from other functions. The company has also revised its list of Atom accessories to make sure that patrons get a more personalized feel with their Atom.
The new Atom 3.5 has its chassis design derived from the V8 and the Mugen version of the Atom which gives it a revised position for the engine mounting and new dampers. The new chassis is also stronger with increased torsional rigidity ensuring an overall comfortable ride on the road. The unique car by the British company is the world's first exo-skeletal car on road, which with minimal body and no roof makes it an extremely lightweight car with a high power to weight ratio. Price not announced yet though India could be on the radar. Ariel already sells the complete line-up in India, with a starting price of Rs. 55 lakhs.