Why Should You Review Your Bike Insurance Policy Annually?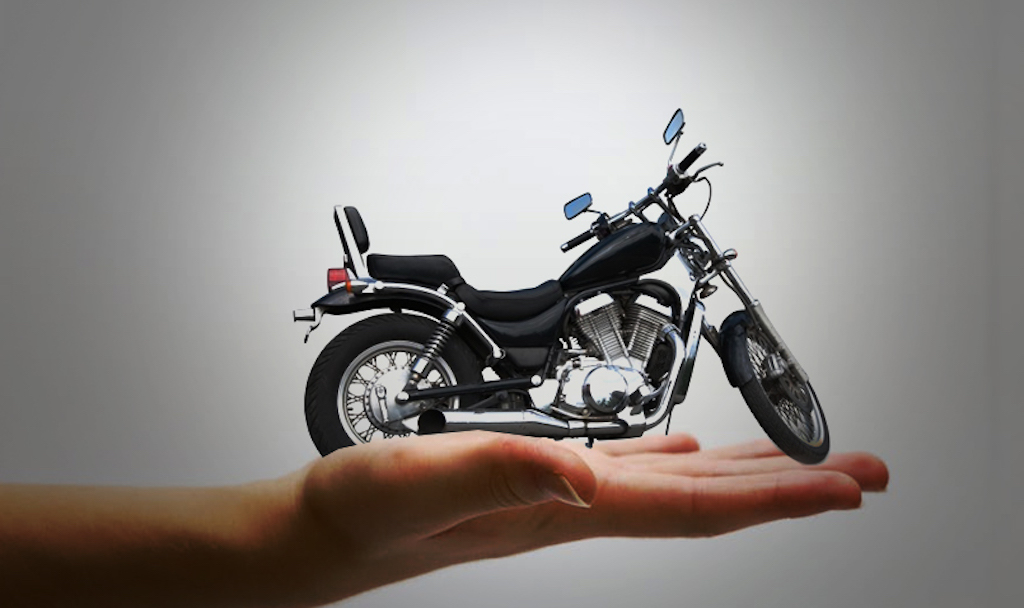 A motorbike is a first love for many, and a necessity for others. A bike can be an efficient way of your daily commute, a handy vehicle for your daily chores and even a perfect ride for that romantic drive with your loved one. And just like a bike takes care of all your needs, it is a given that you must also return the favour and treat it right. And yet, according to a report by the General Insurance Council of India (GIC), over 60 per cent of vehicles in our country are uninsured with a large majority of these being two-wheelers[1]. This huge percentage of uninsured vehicles is even a bigger issue considering that over 5 lakh accidents get reported in India every year with over 1.5 lakh deaths.
When it comes to two-wheelers, only a rider knows the actual risks of riding a two-wheeler and how milliseconds can change the whole outcome in a hairy situation. No matter how much one invests in protective gear and protective parts, you never know what's waiting for you at the other end. This is where a bigger 'safety net' comes into play — an insurance policy. And today, we'll tell you why you should review your two wheeler insurance annually.
Let us get the basics first.
Why to get insurance?
Insurance is basically something that protects against specified loss, damage, illness, or death in the form of monetary compensation. Insuring your two-wheeler with an insurance can be very useful in a tricky situation. You see, a comprehensive two-wheeler insurance usually provides coverage for the injuries you suffer, the damage your bike suffers, and even third-party liability i.e. if a third party undergoes damage in a mishap.
Many people ask why to buy a policy for this when you can pay for all these expenses yourself? Because when you buy a two-wheeler insurance policy, the amount you pay as the insurance premium is much less than the total sum insured. The importance of insurance can be understood from the fact that having an insurance policy is mandatory by law, and even the Supreme Court Of India has taken steps to ensure that vehicles have an insurance for an extended period of time. If found uninsured, a hefty fine is levied upon the vehicle rider and can even lead to jail time. Not having an insurance policy can also reduce your bike's after-sales value.
Which insurance to choose?
While having a two-wheeler insurance is mandatory to ride your bike on Indian roads, one must not settle for a basic policy just to cover oneself against a violation of the law. By carefully choosing a policy, you can also protect yourself from financial losses arising out of an accident, theft and damage to your vehicle due to natural calamities. Moreover, you can also customize the policy with a number of add-ons to suit your needs. For example, with two-wheeler insurance policies by Bajaj Allianz General Insurance, you could go with a personal accident cover add-on. You could also cover any additional fitment that you may have installed on your bike. Moreover, Bajaj Allianz General Insurance also offers add-ons like engine protection cover and depreciation shield, which reduces your expenses by excluding the depreciation cost of your vehicle while filing a claim. If you want to figure out how much premium you would have to pay for a specific coverage, you could use the two wheeler insurance premium calculator on the Bajaj Allianz website.
Reviewing your existing insurance
So by carefully weighing your requirements and matching them with these additional features, you could get an insurance that truly serves your purpose. If you already have an insurance policy for your two-wheeler, even then it is important to review the policy every year to ensure you are still getting the best features at the price you are paying. The review should be based on the coverage that you are getting, the add-ons that you may need, the premium that you pay and other features that are on offer. Many companies usually update their add-on features list annually, which is again why one should always review your policy from time to time.
No matter which policy you choose, you must renew it on time. With yearly two wheeler insurance renewal, not only do you protect your vehicle, you can also avail the No Claim Bonus (NCB) if you haven't made any claim during the insurance period. One can get up to 50 per cent discount if you renew the policy annually without fail every year. However, during your annual review, you could switch your insurer if you are not happy with the current one. Bajaj Allianz allows you to transfer your no-claim-bonus when you switch your policy over to them.
To wrap up, an two-wheeler insurance policy is like an invisible cushion which surrounds you and your motorcycle and can help you save precious money. It's an investment that gets cheaper with time (if renewed regularly). So, you must review or renew your policy as soon as you finish reading this!
Source – https://www.gicouncil.in/