Yamaha FZ-S Concept Is Cool In Blue [Live]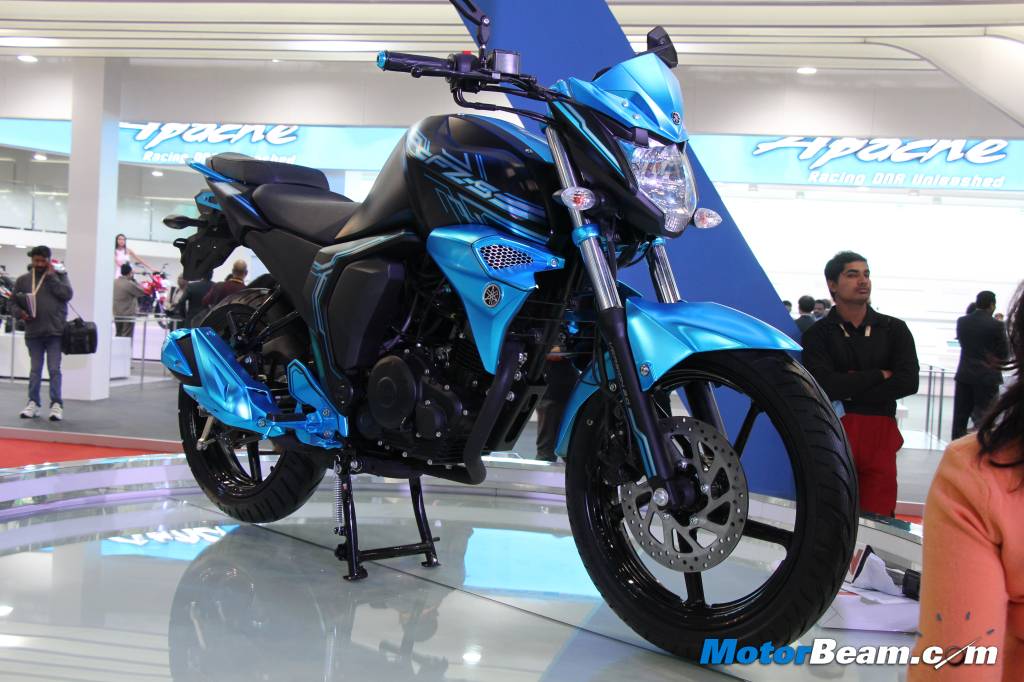 Yamaha has showcased a cool blue coloured concept version of the FZ-S. We all know Yamaha will soon update the FZ with technical upgrades and maybe some of the changes could be cosmetic as well. The FZ-S Concept does look good but the changes aren't a world part and it's clearly visible the bike retains most things from the regular model. The engine is the same 153cc unit which uses a carburettor and there is no rear disc brake on the motorcycle either. The colour scheme is super cool though but not something will is viable for prodution.
Yamaha has also showcased new colours on the R15 and FZ but hasn't announced anything except the launch of the Alpha scooter. Yamaha updates the colours of its motorcycles every year, something we have been seeing since the past six years on its bread and butter commuter, the FZ. The R15 also keeps getting new shades of paint but Yamaha did upgrade the R15 to Version 2 a couple of years back, vastly improving the rear profile of the bike. Yamaha has also showcased the R25 Concept but hasn't mentioned anything about its launch in the domestic market.