Yamaha FZ V3 Accessories Revealed
The Yamaha FZ V3 is available with a variety of official accessories sold by the company.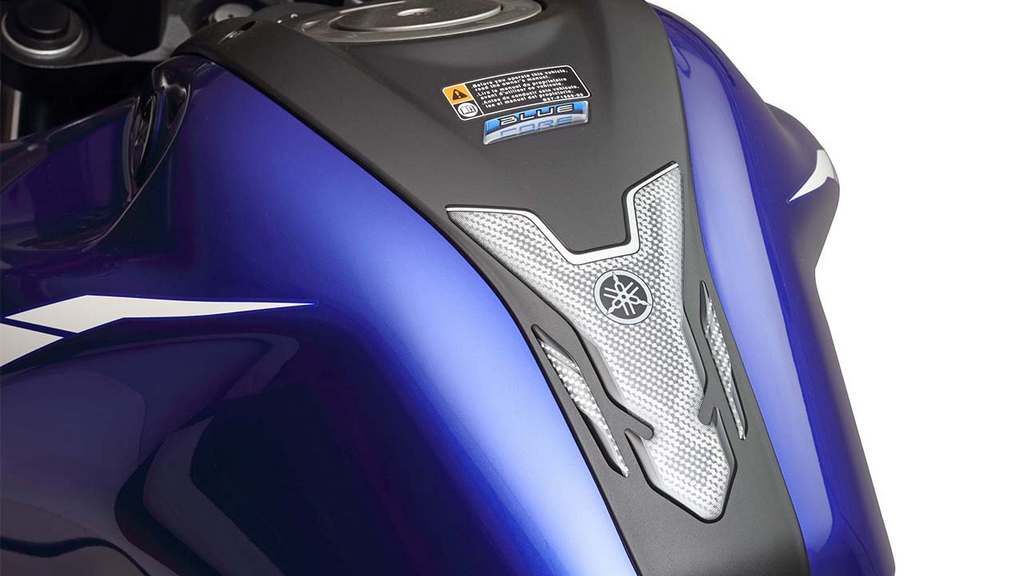 Yamaha has recently updated its FZ and FZ-S models in India. The new update now brings in a fresh styling and ABS to the FZ series. The FZ series has been popular since its launch in India. Yamaha India recently revealed the accessories for both the motorcycles along with the prices. The accessories are available with all authorised Yamaha Dealers.
The new accessories have been designed to impact the overall look and also aid to the usability of the motorcycle. The accessories include a Tank-pad, Skid-plate, Rear footrest, USB Charger, Graphics Set, Engine Guard and a Seat cover. The prices of these accessories range from Rs. 175/- to Rs. 800/-.
The tank-pad is designed to avoid any scratches on the tank of the motorcycle, especially from the belt or the zip of a jacket. Its carries a price tag of Rs. 175/-. The skid-plate is designed to prevent any bump or scratches on the underbelly of the motorcycle, especially on bad roads and tall speed-breakers. The skid-plate is of a very sturdy and durable make. It costs Rs. 300/-. The rear-footrest design was thought over and benefits both the rider and the pillion. It gets mounted right under the rear-passenger footrest on the left side and it is priced at Rs. 400/-.
Coming to some other accessories, a USB charger is an addition. It is useful for charging your mobile phone and other USB-powered devices on the go. The USB-charger is being sold at a price of Rs. 750/-. A graphics set is now available for the FZ V3 series which is purely meant to enhance the look of the motorcycle. It is priced at Rs. 800/-.
An engine guard is also on offer. The engine guard is helpful in protecting the rider's feet from getting caught under the motorcycle and also protects the engine and a few components from getting damages in case a mishap happens. It has a price tag of Rs. 800/-. The last piece of accessory is a seat-cover. It is very stylish and has detailed stitching with a pressed Yamaha logo on the side. The seat cover is designed with comfort and easy installation in mind and is priced at Rs. 300/-.
Yamaha FZ V3 Accessories
– The accessories are designed with style and usability in mind
– A total of seven accessories are available
– The price range for the accessories begins from Rs. 175/- and goes up to Rs. 800/-