Yamaha Imports Two Units Of R3 To India For R&D
Good days are here as Yamaha has just imported two units of the R3 motorcycle to India for R&D purpose. No units of the R25 have been imported to India yet, signalling the launch of the R3 in India.

Yamaha has just imported the R3 motorcycle to India for Research & Development purposes and that means the motorcycle is likely to be launched in the country later this year. This news comes across as real big news indeed because we all believed that the R25 was headed to our shores. The sports bike was imported from Indonesia at a disclosed value of Rs. 1.88 lakhs. This means that Yamaha can easily price the R3 in India at under Rs. 3 lakhs. If the aforementioned pricing is achieved then it spells doom not only for the upcoming Honda CBR300R but also the KTM RC 390. Forget the Kawasaki Ninja 300, it doesn't have a chance once the R3 arrives.
The Yamaha R25 and R3 are very similar motorcycles but what differentiates them is their engines. While the R25 is powered by a 249cc motor, the R3 gets a bigger 321cc heart, with both bikes using a parallel twin-cylinder layout. The R25 produces 36 PS of power against the R3's 42 PS while torque output is higher on the R3 with 29.6 Nm on tap (R25 has only 22 Nm). In comparison to the segment leading KTM RC 390, the Yamaha R3 has almost similar power but its higher revving mill will help it beat the Orange machine in acceleration as well as top speed.
Yamaha will bring the R3 to India via the CKD route and ABS is likely to be offered as standard. The motorcycle is sure to win the hearts of Yamaha fans who have been waiting since a long time to upgrade from their R15s. In the UK, the R3 and RC 390 are priced similarly while in the US, Yamaha is promoting the bike as a beginners machine which will also suit female riders. The Yamaha R3 is underpinned by a diamond frame and gets suspension components from KYB but there are no upside-down forks on offer.
Global production of the Yamaha R3 takes place in Indonesia and just like how Kawasaki and Honda still produce the updated Ninja 250 and CBR250R respectively, we feel the R25 is made for those markets (Japan and Indonesia) where 250cc bikes make sense due to the tax structure prevalent in those countries.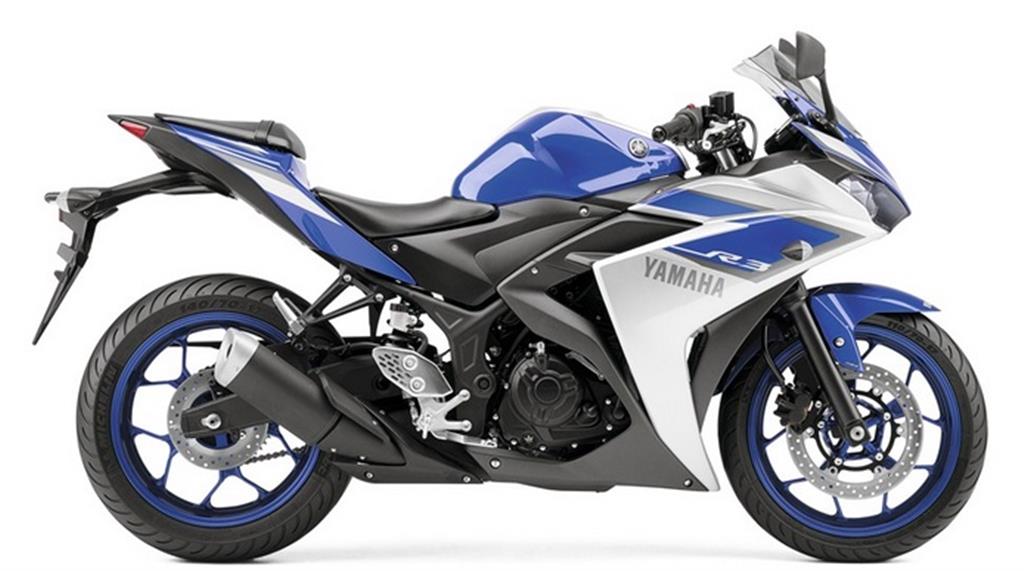 Source – Zauba.com