Yamaha MT-25 Spotted For The First Time, KTM Duke Beware!
Yamaha's upcoming street-fighter which is based on the R25 has been spied completely undisguised for the first time and shows the extent to which both the bikes share parts.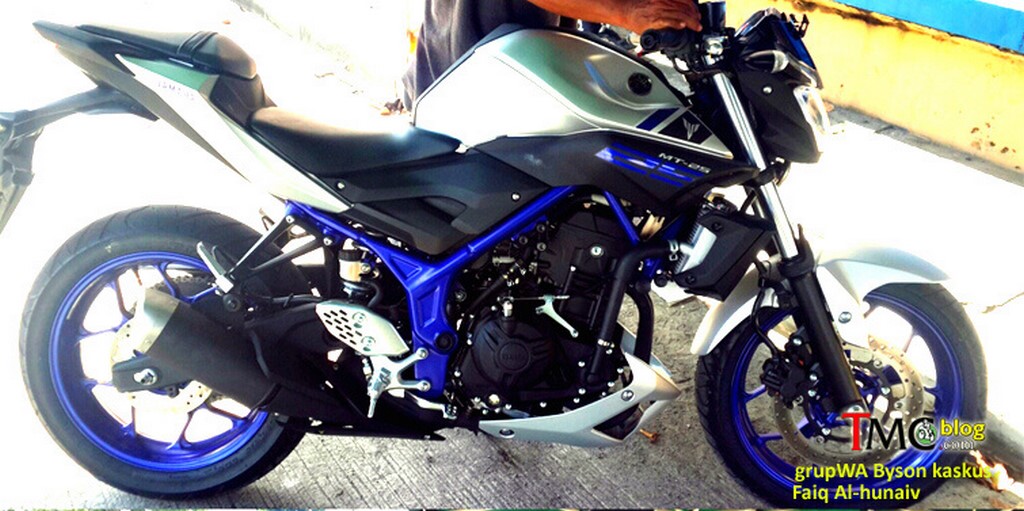 Yamaha's product launches are eagerly awaited by people all around the world. A perfect example of this phenom was seen last year when Yamaha went on and launched the R25 in Indonesia. The Yamaha R25 is the company's first light-weight sportsbike that will cater to countries all over the world (if not the R3) to compete against similar products from well established brands (in the segment) like Kawasaki, KTM, Honda and others.
It's no surprise that the R25 went on to become a massive hit and the bike, with or without mechanical changes, is due for launch in other countries soon. But Yamaha isn't keeping quiet just yet. The Japanese manufacturer is currently trailing its rivals when it comes to offering different products in the entry-level premium motorcycle segment. For this very reason, Yamaha started working on a naked version of the R25, soon after the later one's launch. This motorcycle has been christened as MT-25 and has been caught testing many times.
This time, an Indonesian website has posted spy pictures of the MT-25 revealing all details of the upcoming street-fighter. The design of the MT-25 for obvious reasons is inspired by the R25, with a lot of parts sharing also been carried out. Starting from the rear, one cannot differentiate between the faired and the naked siblings as both of them look exactly the same, right from the seating position to the tyres. Most of the changes are focused towards the front end. The MT-25 loses the front fairing, many other side guards and gets a new headlamp unit. Other changes include a new engine radiator cowl or engine guard, an exposed blue coloured frame and the MT-25 badging has been placed just below the fuel tank. Rest of the bike is again similar to its sports counterpart, with both bikes having the same front fender, wheels, disk brakes, etc.
The Yamaha MT-25 is expected to enter the production phase towards the end of this year and an Indian launch can only be expected as early as 2017. As we are aware that India will be getting the R3 instead of the R25 this year, details regarding which of the two naked counterparts, the MT-25 or the MT-03, will find its way to India is still rather sketchy. The MT-25 is expected to be a very potent motorcycle and its rivals in India, "ahem KTM", will definitely be very concerned about it.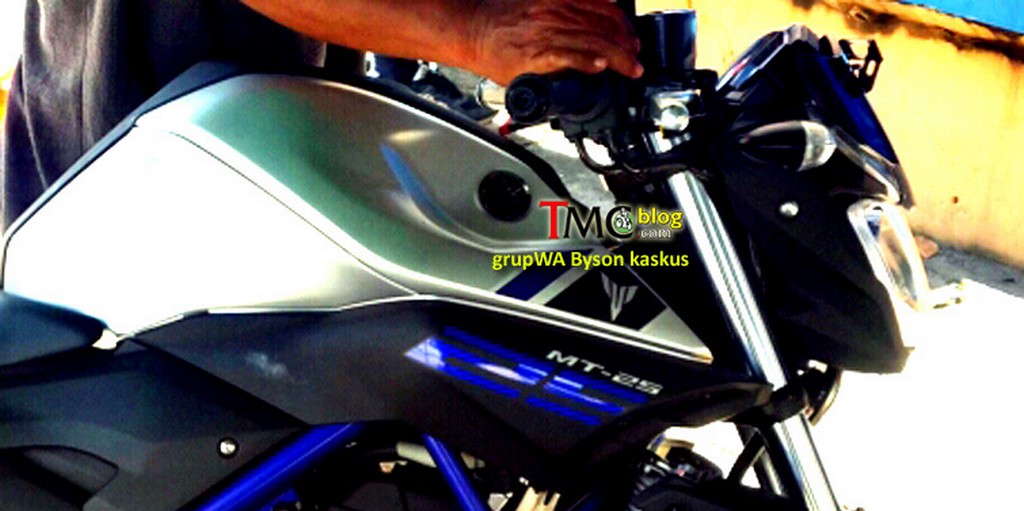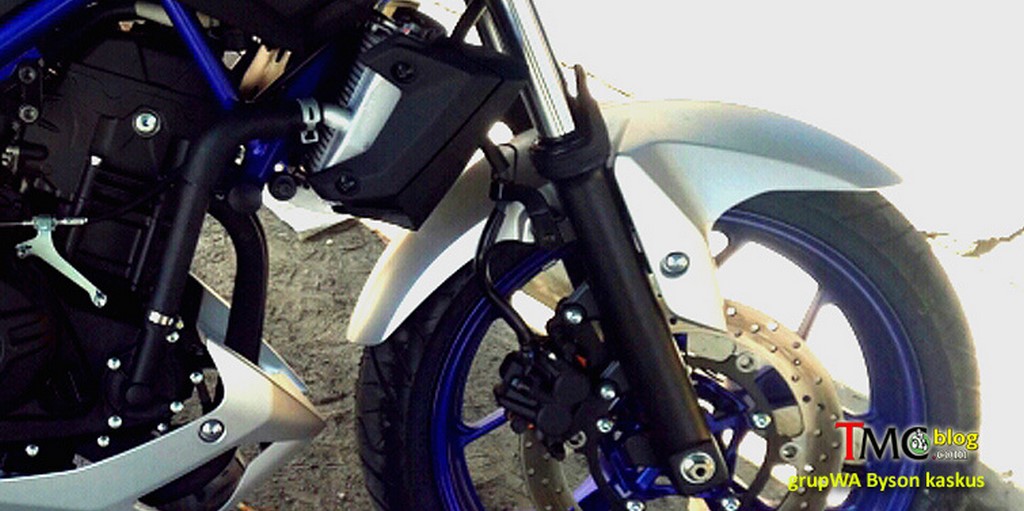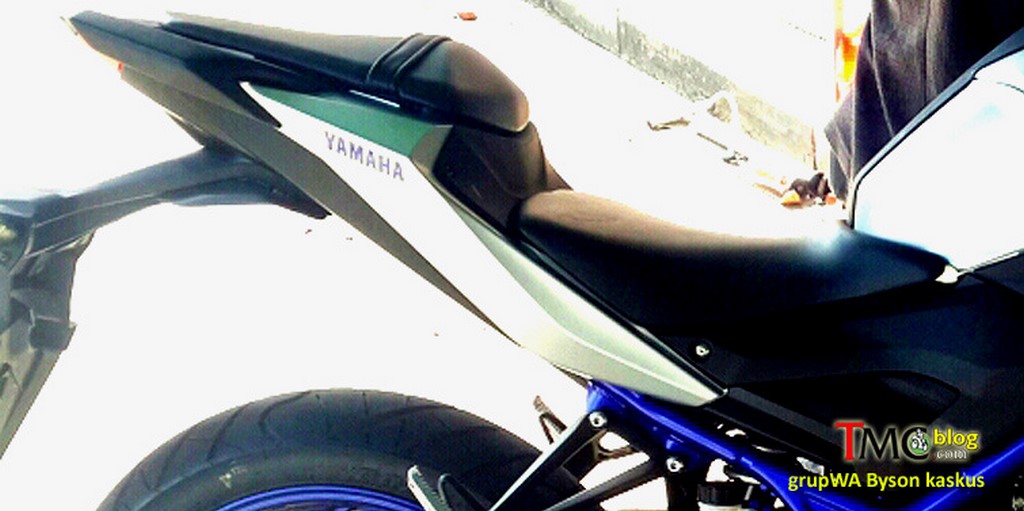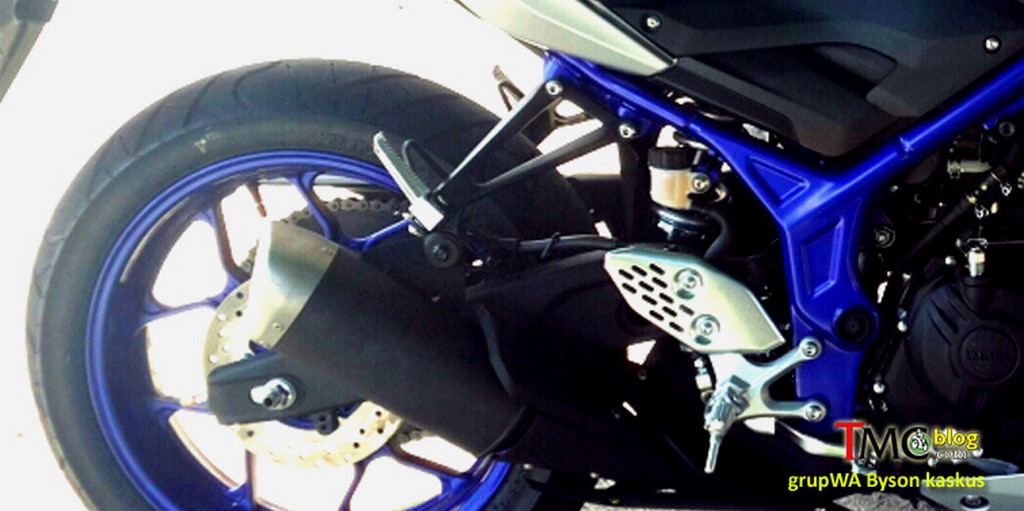 Spy Pictures Source – TMCblog.com