Yamaha R15 AHO Launched Silently In India
The Yamaha R15 gets AHO in India which has been added silently to the full faired motorcycle.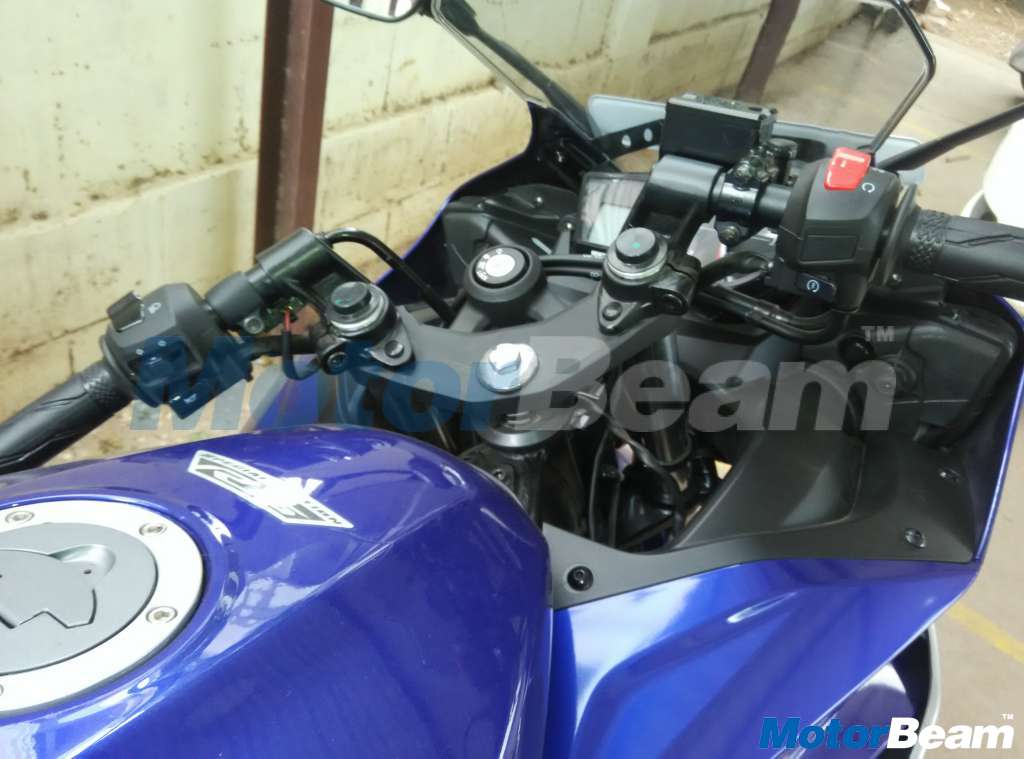 The Yamaha R15 is one of the best 150cc bikes in India and has always been ahead of its rival (there is only one, the Honda CBR150R). Yamaha has now given the R15 AHO and our reader Nagarjuna Vijay who bought the full faired bike in Madhurai got it without the headlight on switch.
As can be seen in the images, the Yamaha R15 V2 is devoid of the headlamp on button as it gets AHO (Auto Headlamp On). This keeps the headlight on at all times, thereby notifying other road users of the motorcycle. AHO is nothing but DRLs and is a safety feature seen on most premium cars and bikes.
The Yamaha R15 is due for an update next year and the Version 3.0 model is expected to produce more power while also getting improved hardware. Yamaha sold 5641 units of the R15 last month.
Yamaha R15 AHO
– AHO or Auto Headlamp On is making it to more motorcycles
– KTM bikes were the first to adopt AHO in India
– Recently, Hero gave AHO to the Splendor iSmart 110
– The R15 is the first of the Yamahas to get AHO