SCOOP – List Of Changes On Yamaha R15 V3 Leaked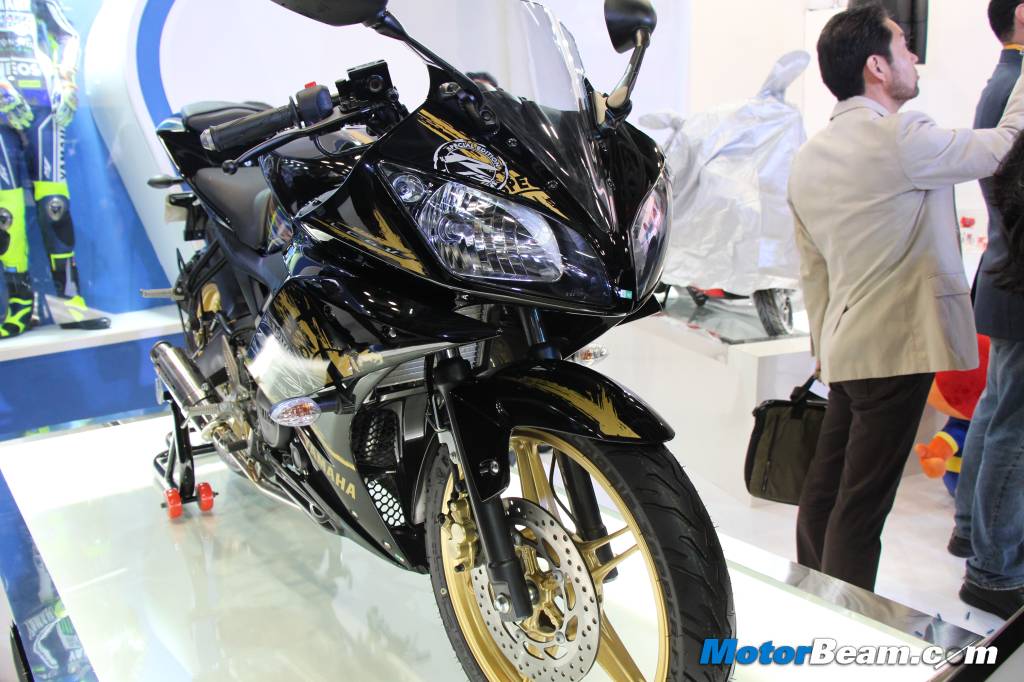 The launch of the Yamaha R15 Version 3.0 gets near and near and obviously speculations and discussions get tense day by day. Expectations are high and Yamaha seems all set to deliver that. We have received details of the host of changes which have been done to the R15 V3, 95% are mechanical/technical while 5% are aesthetic. Let's finish with the 5% which is nothing but golden coloured brake callipers at the front and rear. Nothing else is being changed as it is already loaded with technically superior chassis bits found in this segment. Let us remind you that the R15 got 4% more aerodynamic and 5 mm lower when it went from V1 to V2, while also receiving an aluminium swingarm. The R15 V2 is internally known as 1CK4 while the R15 V3 is codenamed 2FB1.
Coming to the new details which have been exclusively leaked to us are as follows –
O2 sensor, FID (fast idle mechanism)
New fuel pump
Crank angle sensor and cam sensor
Intake air pressure sensor, intake air temperature sensor and throttle position sensor
Second generation FI system with new 6 hole injector and injector assembly
Newly designed ECU
New canister air vent to improve combustion and emissions, has new bracket under the airbox
Changes made to the DiaSil cylinder head
Cylinder head cover is new
Coolant reservoir has a new design
AIS system has been shown the bin (the same system exists on the FZ till now)
Automatic decompression
New throttle bodies
Shorter throttle cables (both of them)
Catalyser size has gone from 45 mm to 53.5 mm
2 stage type exhaust (for reference, Dukes have 3 stage)
CR9E spark plug instead of CR8E
New single phase AC Magnet and RR unit
New Rotor assembly
Sealed type fuel tank cap
Fuel tank rollover valve
New circuit added in the LCD speedometer assembly (average and current fuel consumption meters could come up on the meter)
Bigger footrest plates
New side stand
New windscreen
As you can see, there are a host of changes to the intake and exhaust system in various forms. Power output remains unchanged at 17 PS while torque output remains the same at 15 Nm. All these technical changes to the engine are solely because of adding a new key component which is the O2 sensor, which gives super-duper precise throttle response and increase in horsepower while cutting down on emissions by a huge margin. An O2 sensor measures oxygen in the exhaust gas to provide extremely efficient combustion in the engine. This is mainly to meet the extremely strict BS4 emission norms which are coming next year. All bikes in India are compliant to BS3 rules currently.