Yamaha R15 V2 Discontinued, Removed From Official Website
The model had been kept on sale for longer than expected but has finally been discontinued.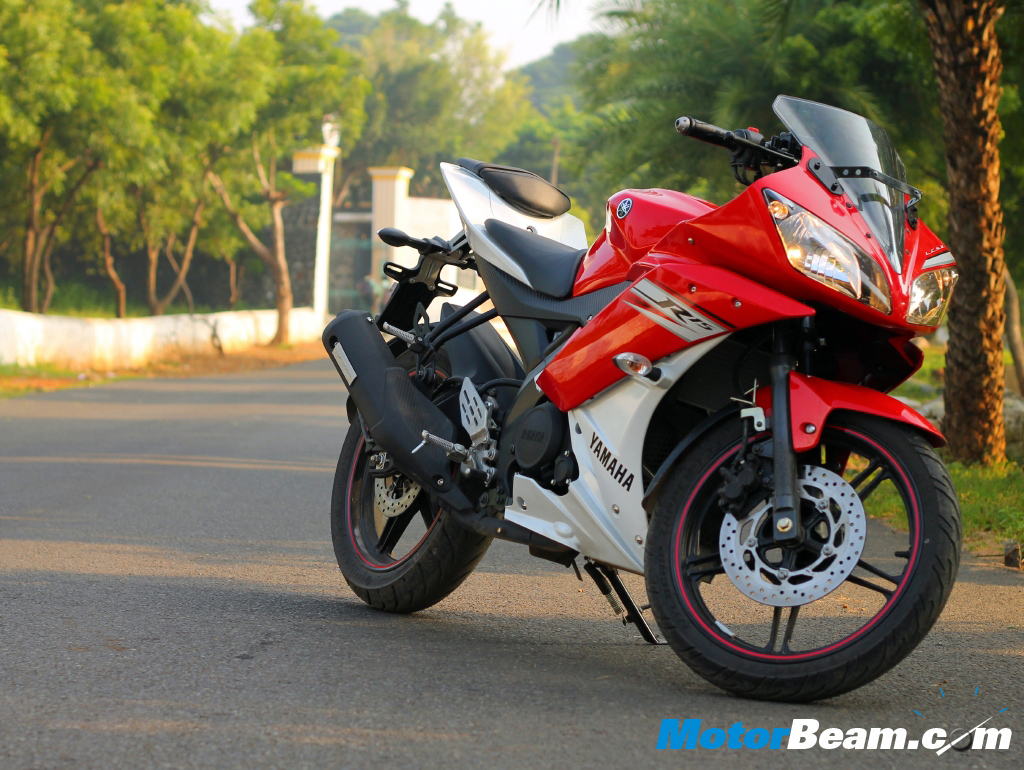 Yamaha India has discontinued its YZF-R15 V2.0 model to allow the YZF-R15 V3 to take full command of the entry-level sports bike segment. The news can be confirmed as the bike is no longer listed on Yamaha's official website.
The Yamaha YZF-R15, when first launched in India, changed the face of the affordable faired motorcycle segment. Its Yamaha R1 inspired design proved to be a volume spinner for the company. The full-fairing made it look like a bigger displacement bike while the flat rear seat gave the pillion enough comfort. But, we Indians always want more and Yamaha did exactly that by updating the R15 with a split seat and a sharper rear and bringing in the R15 V2. The bike now not only looked sporty from the front but also from the rear.
But, there were still some amongst us who wanted the original flat seat back. So, Yamaha again took care of the market demand and reintroduced the flat seat version in the form of the R15-S which interestingly is still on sale and listed on the company's website.
The discontinuation of the Yamaha R15 V2 has been a delayed move probably because the V3 wasn't initially finding its footing in India. But six months after it first went on sale here, the R15 V3 has become a strong seller for the company and it sold 7847 units in June 2018. Keeping the festive season in mind, the company has recently introduced the Yamaha R15 V3 Moto GP Limited Edition model to further boost its sales.
The Yamaha R15 V3 is powered by a 155cc, liquid-cooled, fuel-injected motor that produces 19.03 HP at 10,000 RPM and a maximum 15 Nm of torque at 8500 RPM. It is mated to a 6-speed gearbox with slip and assist clutch. The R15-S, on the other hand, uses a 149cc mill. While an era ends with the discontinuation of the R15 V2, a new one is already on the rise with the amazing looking R15 V3.
Yamaha R15 V2 Discontinued
– The bike has been taken down from the company's website
– The Yamaha YZF-R15 V3 is the bike's official successor
– The Yamaha R15-S, however, continues to be on sale