Yamaha R15 One Make Race Championship Concludes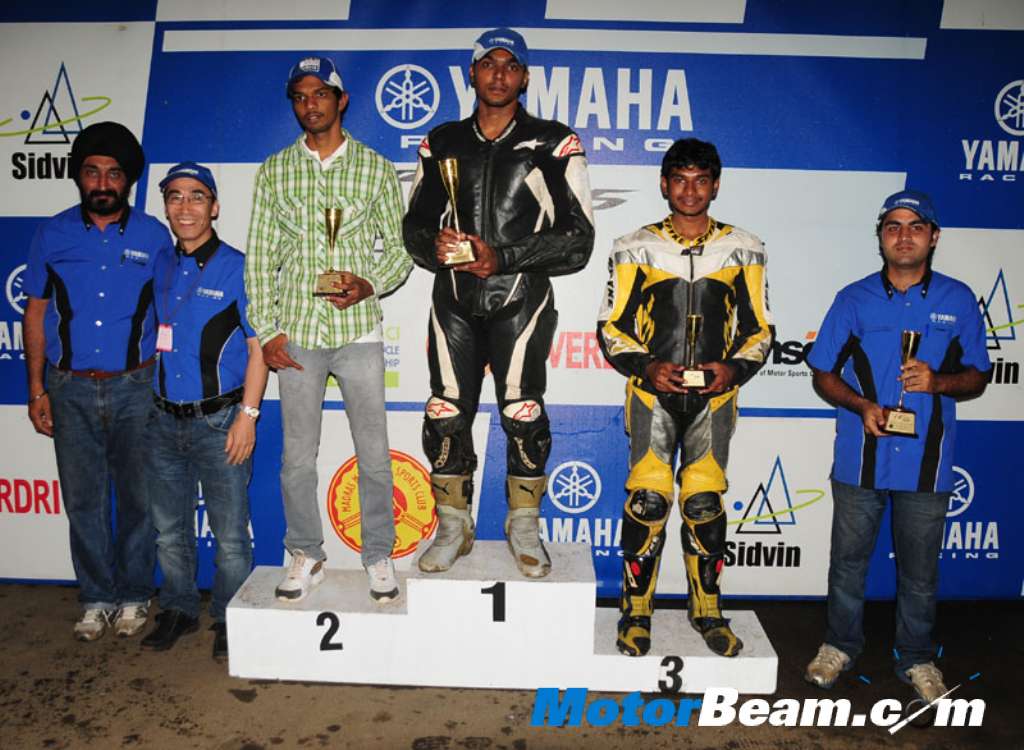 Yamaha R15 One Make Race Championship, which started in Chennai this year, came to an end as the fifth and the final leg concluded at the Madras Motor Race Track, Chennai. The racing track was set abuzz with roaring excitement as hordes of youngsters turned up to witness two days of biking expertise shown by the participants. Yamaha had organized this championship as part of SIDVIN-FMSCI National Motorcycle Racing Championship 2010. This year, Yamaha R15 One Make Race Championship was open to participation from both Yamaha and Non-Yamaha customers. Yamaha made the participants experience more exciting by mounting Daytona Racing Kits in the bikes.
Mr. G.R. Santosh of Bangalore emerged the winner in Race 1 in the Novice category while Mr. B. Lalrutsanga and Mr. Arjun E.B bagged the 1st Runner Up and 2nd Runner Up position respectively. In Race 2 of the same category, Mr. Arun J Pillai of Chennai took the first spot, Mr. G R Santosh of Bangalore took the second spot and Mr. Deepak Pepineni grabbed the third spot. Mr. R Deepak of Chennai stole the show by winning both races in the Expert category. Mr. Shayam Shankar was the 1st Runner Up in Race 1 while Mr. D. Dinesh Kumar was the 2nd Runner. On the other hand, Mr. D. Dinesh Kumar showed his dexterity and came second in Race 2 of this category and Mr. Shayam Shankar took the third position in the podium. Mr. R. Deepak won the 2010 Championship in Expert category while Mr. G.R. Santosh was the champion in Novice category. Both of them have been awarded SZ-X bikes.