Yamaha R15 Version 3 To Offer Higher Performance & Safety
Yamaha says that its second research and development centre in Chennai will play a pivotal role in development of the next generation R15. All new motorcycles from the company may also get fuel-injection and ABS to confirm to upcoming government norms.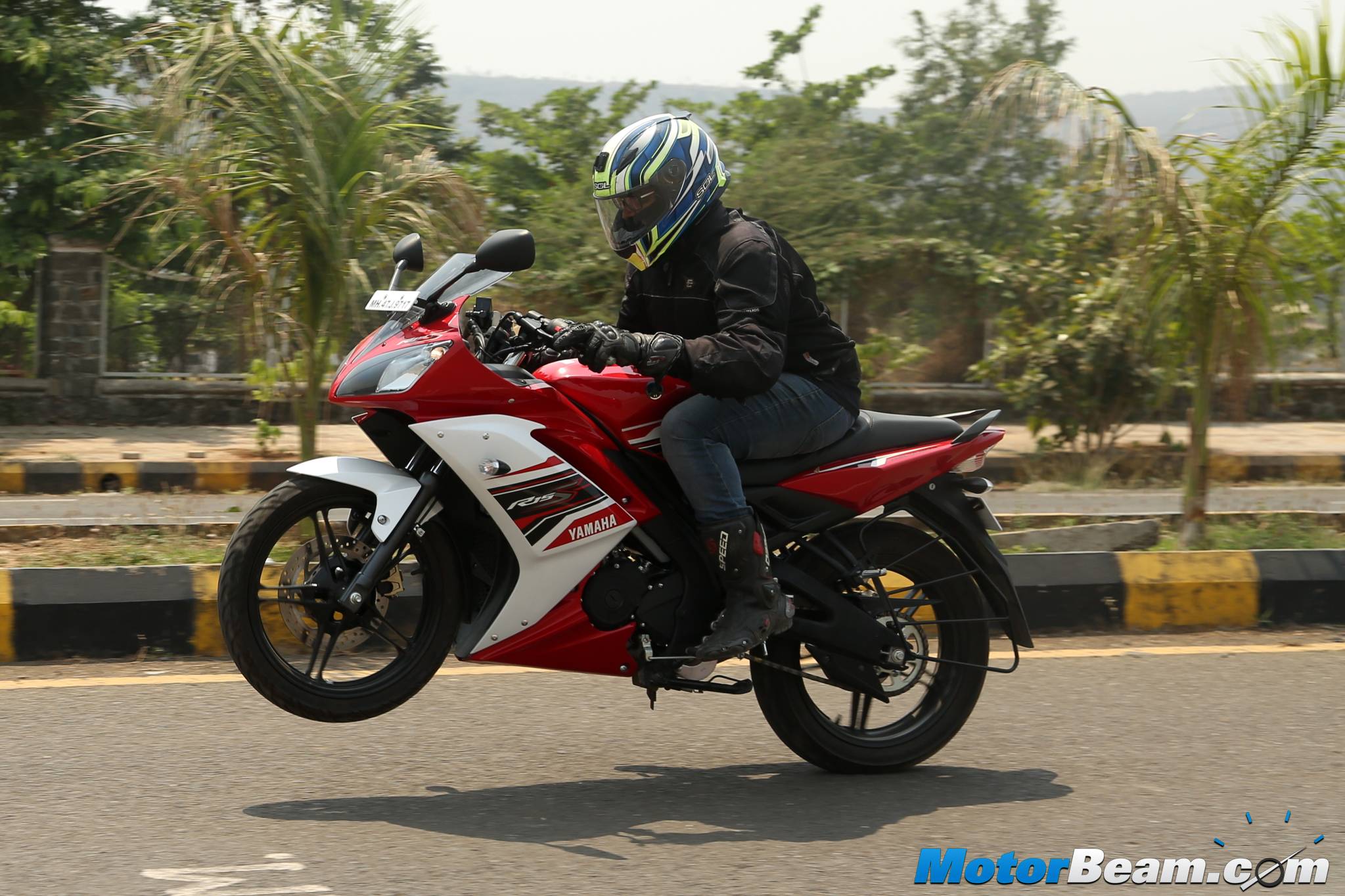 The Yamaha R15 is often revered by many as the most value-for-money performance-commuter motorcycle in the country. The bike carries sharp looks, city riding comfort and potential to attack the Kari Motor Speedway on an odd Sunday. But now at the end of 2016, the motorcycle is feeling a little long in the tooth due to its age and increased competition. Therefore, when asked about the prospects of the Yamaha R15 V3.0, the company said that the motorbike will offer higher performance and safety.
Yamaha has said that the new generation R15 will be a grade-up from the current bike and will be a more 'value for money' product, with enhanced performance and safety. The company has recently inaugurated its new research and development facility in Chennai which is nearer to its production plant. The Yamaha R15 Version 3 is currently under development in Japan and is reportedly being tested in Indonesia. The all new model is expected to feature a considerably more aggressive exterior, with some inspiration from the Yamaha R25.
The new Yamaha R15 is speculated to get ABS with combi-braking system as standard, due to government regulations mandating the safety features in all two-wheelers with engine displacement of 125cc and above from April 2017. Last updated as the version 2.0 way back in 2011, the Yamaha R15 V3.0 (codenamed as Yamaha BG7) is also expected to continue with fuel-injection as tighter BS6 emission norms will also come into play in the near future.
The current generation Yamaha R15 features a 149.8cc single-cylinder liquid-cooled engine that produces 17 PS of power and 15 Nm of torque. The power is channeled via a 6-speed transmission and the motorcycle comes with many electronic gizmos such as digital speedometer, tachometer and fuel gauge, along with dual-piston front and rear disc brakes. The Yamaha R15 V2.0 retails for a price of Rs. 1.24 lakhs (ex-showroom, Mumbai).
Yamaha R15 Version 3
– The next generation Yamaha R15 will see improvements in safety and performance levels
– The next version of bike will get ABS as standard due to tightened government norms
– The Yamaha R15 Version 3 is currently under development in Japan
– The Yamaha R15 V2.0 is priced at Rs. 1.24 lakhs
Source – FinancialExpress.com