10 Things You Need To Know About Pulsar 200 SS
Bajaj Auto will soon launch the Pulsar 200 SS and some details have emerged about the motorcycle. The new and upcoming Pulsar 200 SS will be the flagship model for Bajaj for the time being.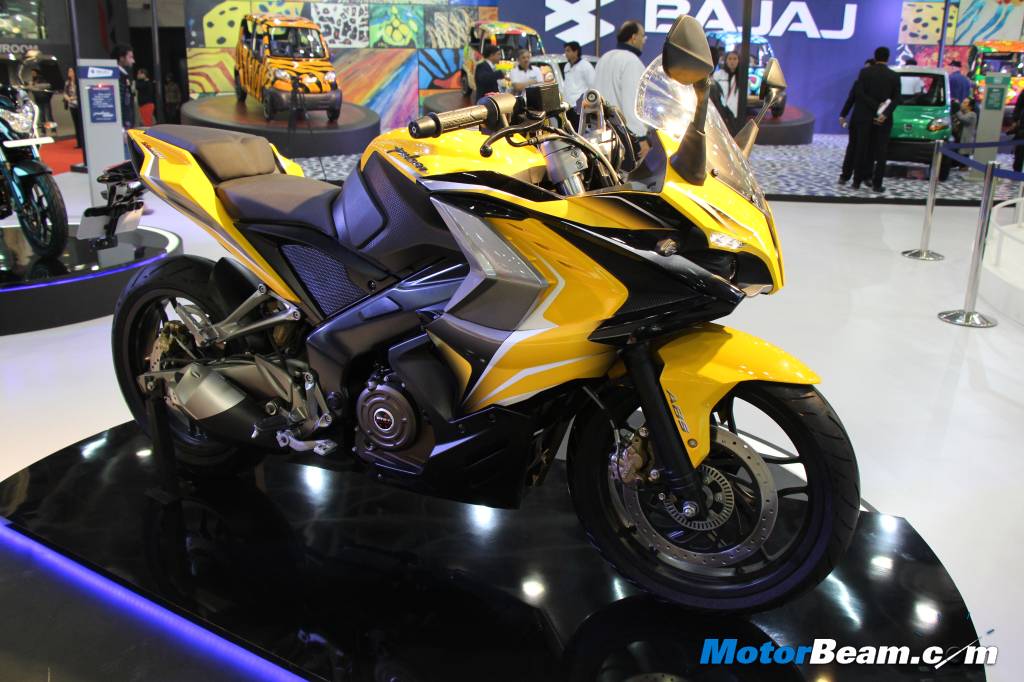 Bajaj Auto will launch the Pulsar 200 SS later this month and all bike enthusiasts are quite excited about the impeding launch. The 200 SS will become the top offering from Bajaj Auto for sometime, till the company brings in the bigger capacity Pulsar based on the same platform, the 400 SS. Many details of the Pulsar 200 SS are now known but some of them weren't confirmed. Now through our sources, we have got more dope on the upcoming Pulsar 200 SS and you can take the below points as almost confirmed.
10 Things You Need To Know About Pulsar 200 SS –
1) The Pulsar 200 SS will be fuel injected. Unlike the 200 NS, Bajaj won't cut costs on the method of fuel delivery.
2) The Pulsar 200 SS will use the same 199.5cc, single-cylinder engine with three spark plugs. However power output will see a slight bump. The Indian model will produce 23.70 PS of power which is marginally more than the Pulsar 200 NS' 23.52 PS. Globally the fuel injected Pulsar 200 produces 24.4 PS of power.
3) There is no ABS. Bajaj Auto won't offer ABS even as an option.
4) Only one variant on offer. Just like all Pulsar models, the 200 SS will come in just one standard variant.
5) The Pulsar 200 SS will be priced at Rs. 1.35 lakhs. This is the on-road price as revealed by a close source. It might vary marginally. Thus it is cheaper by Rs. 45,000/- in front of the KTM RC 200.
6) The upcoming Pulsar 200 SS will become the fastest Pulsar on sale when it is launched later this month. Despite the added weight, Bajaj claims it to be the fastest Pulsar.
7) Not very pillion friendly. The Pulsar 200 SS has an uncomfortable rear seat and there is not much place to sit.
8) Bajaj is still contemplating names and is considering Sports Racer, Racer Sports, Super Sports among others. The SS moniker is most likely to be used though.
9) The bike is loaded. The fibre bodied Pulsar gets a host of equipment as standard including projector headlights, LED daytime running lights (which need to be turned on) and the likes.
10) Lots of part sharing with the 200 NS. The 200 SS employs not only the same engine but also the same chassis, wheels, tyres and instrument cluster.
So there you have it, we now know almost everything about the Pulsar 200 SS. Now what awaits is a proper road test of this full faired bike to gauge how good it is.