1000 HP Hayabusa Faster Than Kawasaki H2RS [Video]
This Suzuki Hayabusa slays the Kawasaki H2RS and becomes the fastest road legal super bike.
Catch All The Latest Videos, Subscribe To
MotorBeam
This souped up Suzuki Hayabusa can be ridden to run errands for your mother (yes, it's road legal) but not without soiling your pants! The engine, named Project "Pisstake" (not kidding) was developed by the United Kingdom-based Big CC for a client who wanted a 1500cc, 1000 HP engine for, wait for it, a chopper! The client later backed off but the Big CC Racing folks did not desert the engine. Instead, they bought the engine, slapped a silencer, lights and horn to make it road legal.
They made a few alterations, such as the frame which was changed to allow the straight chain to run to the wider tyre and the 8-inch wide rear wheel was made out of two Busa rims, to hold the 240 section rear tyre. To avoid raised eyebrows about the bike being road legal, it was painted in Busa black.
The whole set up is so mental, it's like fixing a machine gun into a pistol. No mere mortal can ride this mad machine, so all the tests were done by veteran drag racer, Phil Wood.
The bike packs a 1500cc, 1000 HP engine which is limited to 671 HP so as to not kill the rider. The bike smashed all records at the Straightliners Top Speed event at Elvington, Yorkshire.
After the tests, it was finally put to race against the world's fastest bikes such as the Kawasaki H2RS – to everyone's shock, the Busa vanquished the H2RS by reaching the top speed of 436 km/hr breaking the H2RS' record of 400 km/hr. The beast reached it's top speed within a quarter mile run, which is insane.
And as said, the bike can do 440 km/hr, it actually did with 400 HP to spare. If the boost is cranked up to the max, it would lead to the spinning of the wheel, according to Phil Wood.
You still think the H2RS is the fastest?
1000 HP Hayabusa
– Has a road exhaust and a variable boost controller
– Has a GT4x-equipped turbocharged motor
– Equipped with a special high strength rear swing arm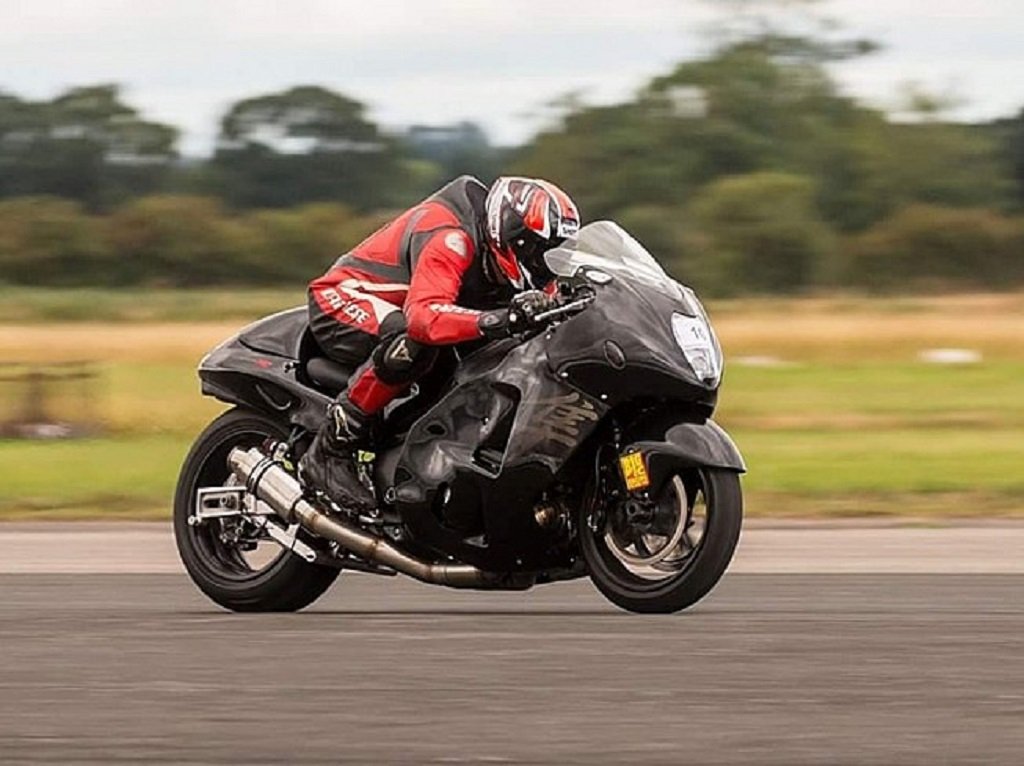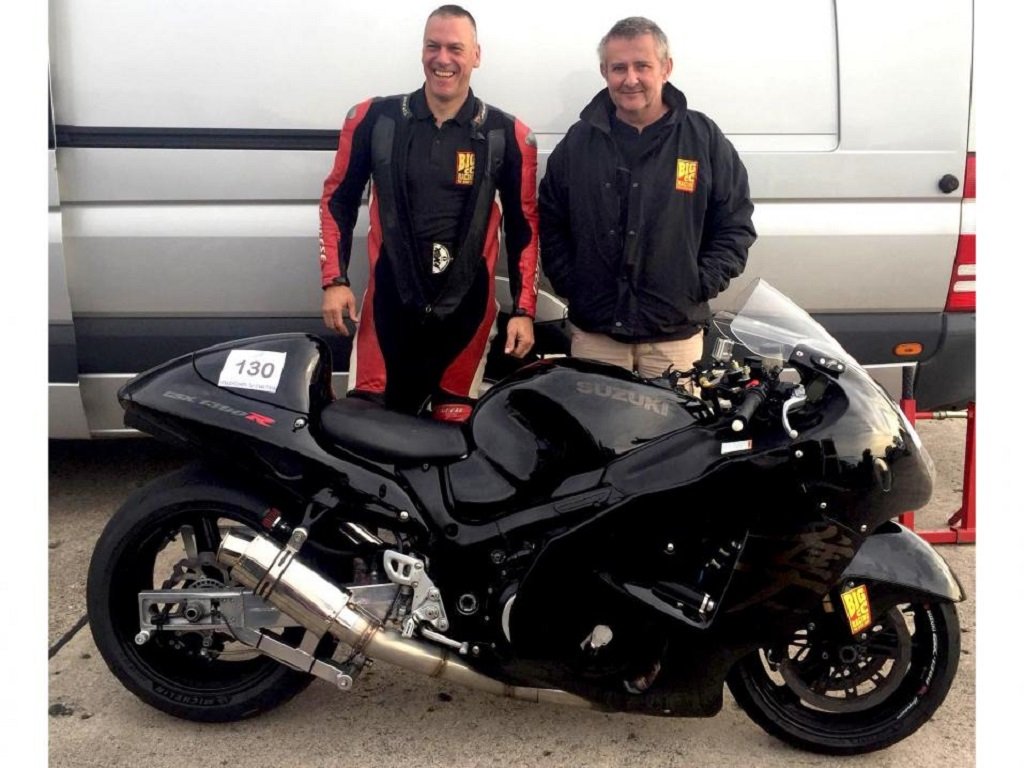 Video Source – Sean Mills