1200 Jaguar Land Rover Cars Stuck At Sea
A huge cargo ship weighing 51,000 tonnes has downlisted between Southampton and the Isle Of Wright in England. The vessel was carrying 1200 luxury cars.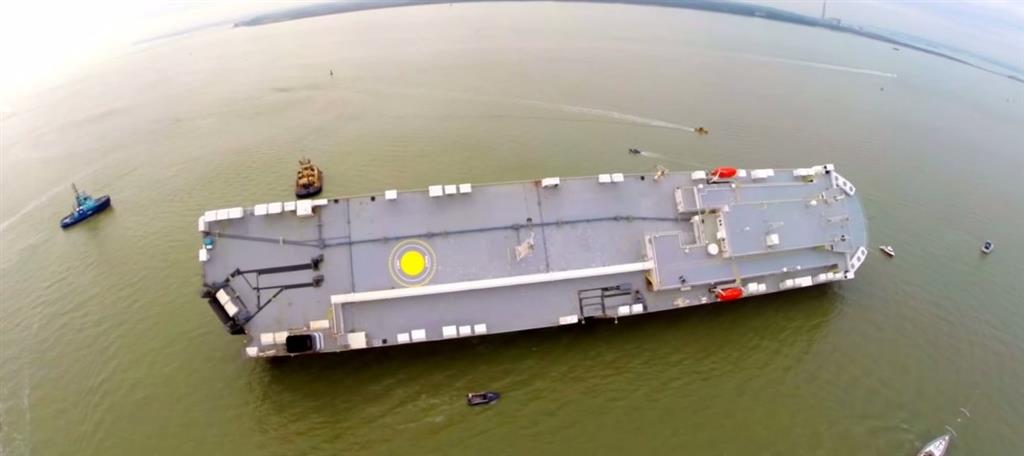 In 2014 we witnessed two incidents where aeroplanes went missing. 2015 has just begun and we can already see a tragic accident that has happened with a cargo ship. A cargo ship called Hoegh Osaka was carrying a huge load of vehicles and it began downlisting because of which the sailors had to deliberately run it aground a sandbank to prevent the ship from sinking. Downlisting could have happened due to either water getting in or out of the ship or due to movement of cargo inside the ship.
The ship was carrying 1200 premium and luxury vehicles out of which majority of them were Jaguar Land Rovers. Apart from these, there were 65 MINI vehicles, 105 JCB diggers and a single unit of the Rolls-Royce Wraith. These cars are estimated to cost around $53 million USD which is really a huge amount. The ship weighs 51,000 tonnes and salvage workers boarded the ship to study the extent of damage and to refloat the vessel. The ship which is listing at 50 degrees has become some sort of a tourist destination with people queueing up to check out the vessel.
Officials from BMW stated that the 65 MINIs are covered under insurance but they will check out the condition of the vehicles as soon as possible to determine whether they should be scrapped or sold if only minor repairs are needed. A huge salvage operation like this could take months. The ship needs to be re-floated as quickly as possible to prevent further damage that might occur during high winds. Tata Motors is most affected as 1200 Jaguar Land Rover cars not only account for huge money but also huge inventory.