1942 BSA C10 Ownership Report & History Of The Brand
Mahindra has acquired iconic British motorcycle brand BSA. This is just the beginning of another brand revival.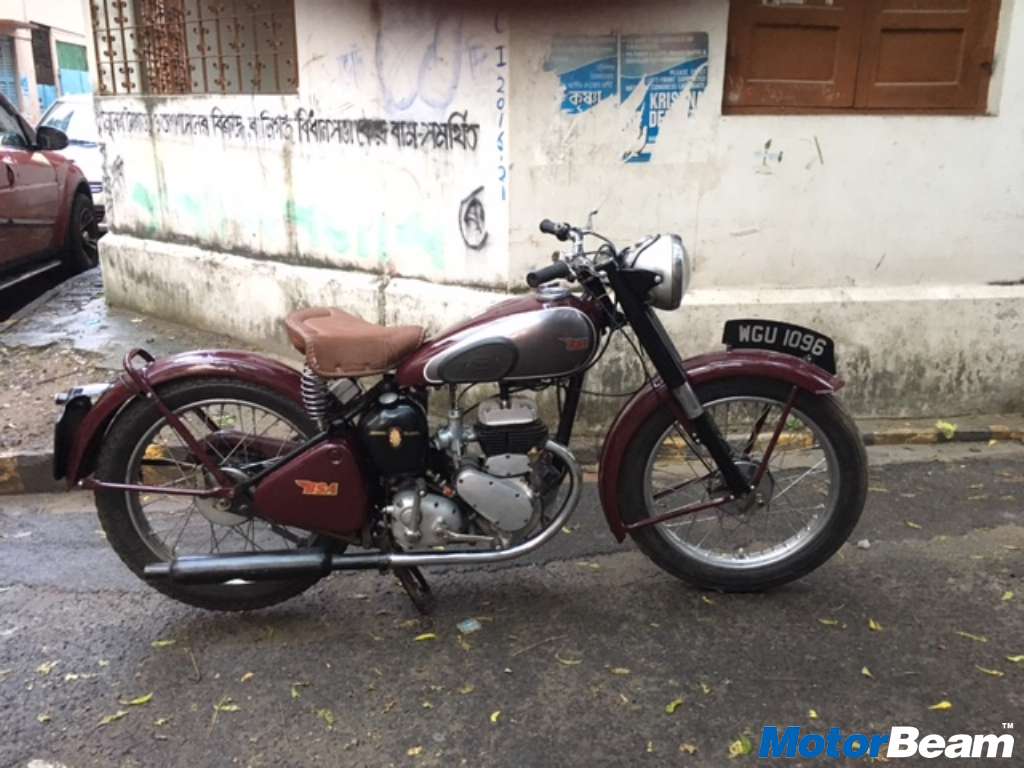 MotorBeam traces the history of BSA and takes a pragmatic look at the challenges ahead for the new owners.
The reaction to news of one of Britain's iconic brands BSA (Birmingham Small Arms) being acquired by India-based Mahindra & Mahindra in October 2016 for Rs28crore was met with both joy and scepticism across the globe. Thanks to the net, social media portals went abuzz and even debates started over its future.
So what is BSA and when compared to the revival of another British motorcycle marque like Norton or Brough Superior. Why is it so significant? To understand these and more, we need to look back a few decades.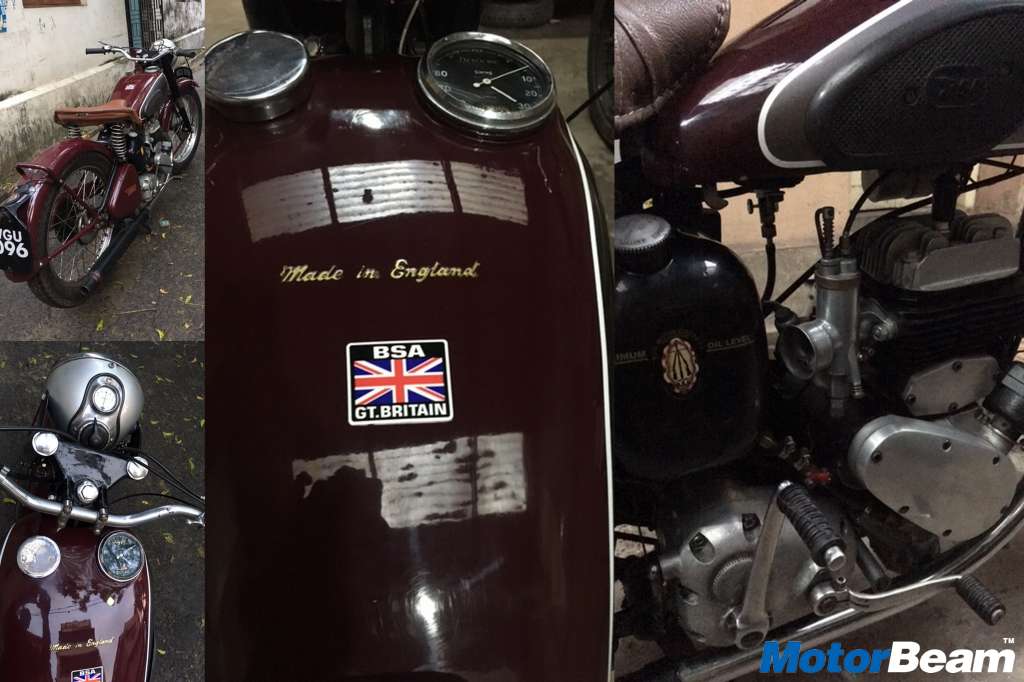 Touted as one the most innovative and profitable enterprises in Great Britain whose history can be traced to the Crimean War 1850s, the enterprise shot into prominence in early 1900s as the country was preparing for the then war eventualities.
Essentially, BSA began its business by local craftsmen in the Coventry area making firearms for Allied Forces. Popular firearms included the Lee-Enfield .303 rifle and Lewis machine guns.
By 1884, BSA diversified its business into civilian applications and started building bicycles. The next logical thing to do was to power bicycles with small engines. The experiment proved so successful that the company began making and selling its own motorcycles by 1905. From the very beginning of its business, BSA invested in core in-house capabilities which helped it dominate the market when most of the other manufacturers were practically assembling motorcycle using parts sourced from various suppliers.
The two decades plus from the mid-1930s through the early 1960s could be considered as the golden era for BSA in the motorcycle business, a period when the company was the world's largest producer of motorcycles.
Most motorcycles sold were single cylinders with side valves or flat head arrangement and BSA was no exception. But, by 1926, BSA engineered a brand new OHV (over head valve) designed Sloper single which was a huge commercial success.
While cash rich BSA dominated the world for many years, they failed to recognise or even anticipate threats to the motorcycle business from the fast rising manufacturers from Far East, Japan in particular. The first taste the Japanese were coming to rule was indicated strongly at the Isle of TT races in early 60s. This wave caught the British motorcycle industry unaware and ill-prepared to tackle and when realised it was too late. Poor management could not save BSA from receivership and eventually it shuttered down in 70s.
Just buying a well-known brand is not a sure recipe for success. Even with savvy marketing methods, the overwhelming majority of buyers still rely on word-of-mouth recommendations from family and friends. With a brand that went out of circulation in 70s, there is no modern history or to refer to. This aspect makes the task even more challenging. However, the flipside, is that BSA aficionados have kept the brand very much alive and newsworthy as informal custodians.
The motorcycle industry is now clearly segmented worldwide and hence product specialists at Mahindra-BSA will have to decide which segments they want to be in and then develop appropriate range of products and accessories.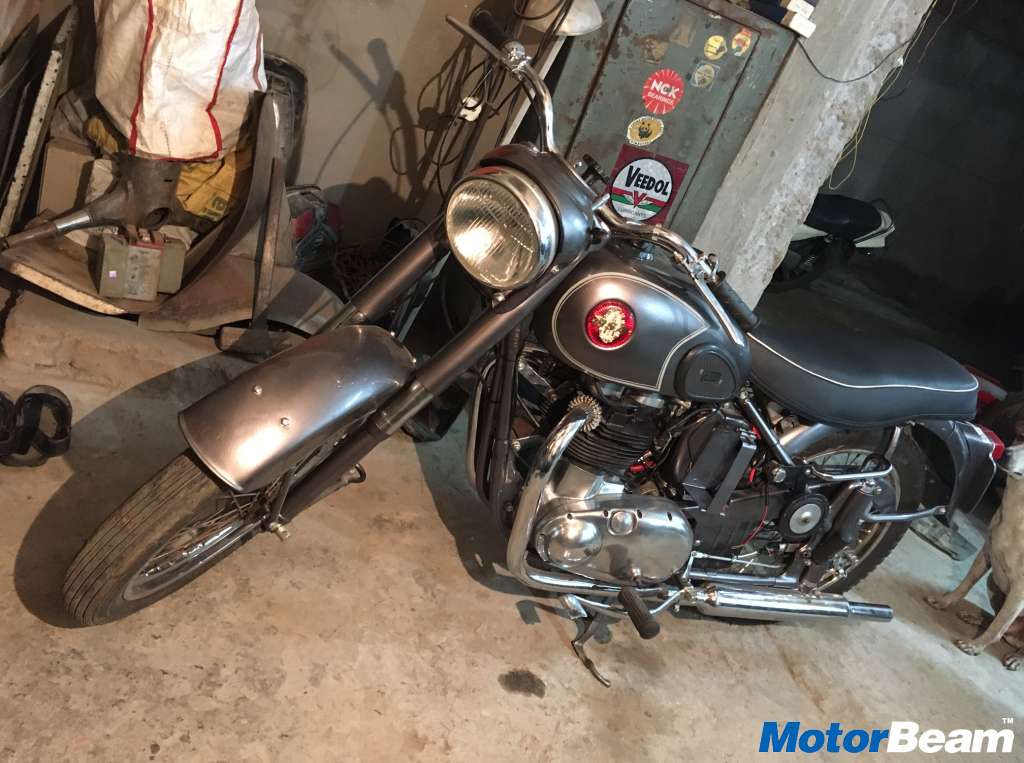 As far as the motorcycling business goes, it isn't entirely unknown territory for Mahindra. Mahindra Two Wheelers Limited (MTWL) was established in 2008 after the parent company Mahindra acquired select assets of Kinetic Engineering which produced scooter using Honda technology. For the development of its scooter line-up, MTWL partnered with Taiwan-based Sanyang Industry Company (SYM) and Italy-based 'Engines Engineering' which provides research and product design based support. In 2011, MTWL became the first Indian company to participate in FIM Moto3, Motorcycle Racing Championship. Mahindra's presence in two-wheeler business in India is more or less established and there is some presence in motorsports which can help in the organisation's global aspirations with the newly acquired brand. We are sure that Mahindra's approach will be rational and not like that of a venture capitalist seeking quick returns.
The out and out success of Royal Enfield under the charismatic direction of Siddharth Lal is a perfect basket case reference of how to move forward with a heritage brand with the right product mix, technology applications and smart marketing.
The options for consideration for revived a BSA could be retro-inspired like Triumph, Royal Enfield or modern cruiser or sports machines. Then there's the issue of deciding on displacement and number of cylinders and drive train besides chassis and suspension design. Whether Mahindra will develop all the technologies including modern applications and features like advanced electronics, ABS, variable valve management, Tiptronic gearing among others in-house or will involve specialist set-ups is not clear as of now. Besides engineer and product categories, the nomenclature system will also have to be examined. BSA has used specific names, numbers, combos over the years for their bikes. So, this would be a good time for qualitative market research to suggest optimal routes.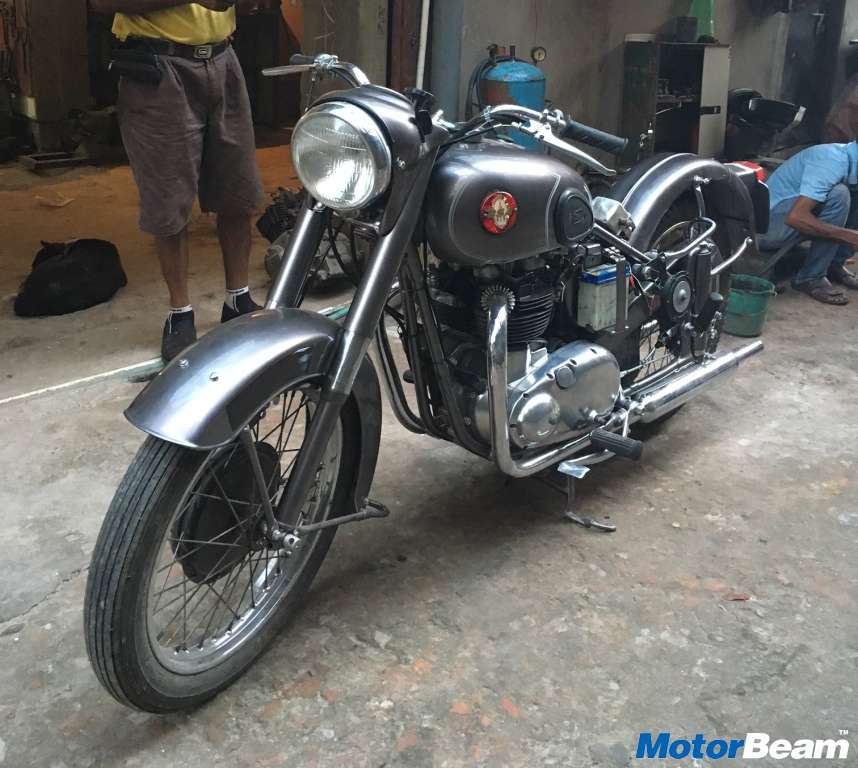 My association with BSA motorcycles can be traced my college days in early 70s. It was an aspiration to own one as in those days you had to be resourceful, have a deep pocket and have 'expect the unexpected' mindset. I was able to purchase a basket case plunger 1953 A7 Star Twin which had the basic parts but needed detailed TLC for its restoration. Imports to India were very much restricted after the 1947 Partition and hence OEM spares were becoming rarer by the day. A detailed rebuild in those days [70s-80s] required a good parts resourcing, innovation and lots of patience and experienced mechanics.
This machine was developed by BSA as its 500cc vertical twin as a direct competitor to the highly successful Triumph 500 Twin and arguably is one of the finest looking and performing machines machines to come out post war from Great Britain. This surefooted pushrod twin displaced 495cc and produced 26bhp. This particular variant has a limited production run from 1953-54.
A bigger sibling A10 displacing 650cc was also produced and was better known as the Golden Flash. With further improvements to suspension and engine outputs, these models metamorphosed into A50 and A65 respectively. Privateers also entered races with these machines and BSA even produced high output variants. Interestingly, when Japan's Kawasaki Heavy Engineering decided to enter the motorcycle business they built the first Kawasaki twins under licence from BSA and badged them as 'W'. The A7 family machines were among top models very much cherished by owners due to its decent handling and strong construction. Residual values have sky rocketed over the years!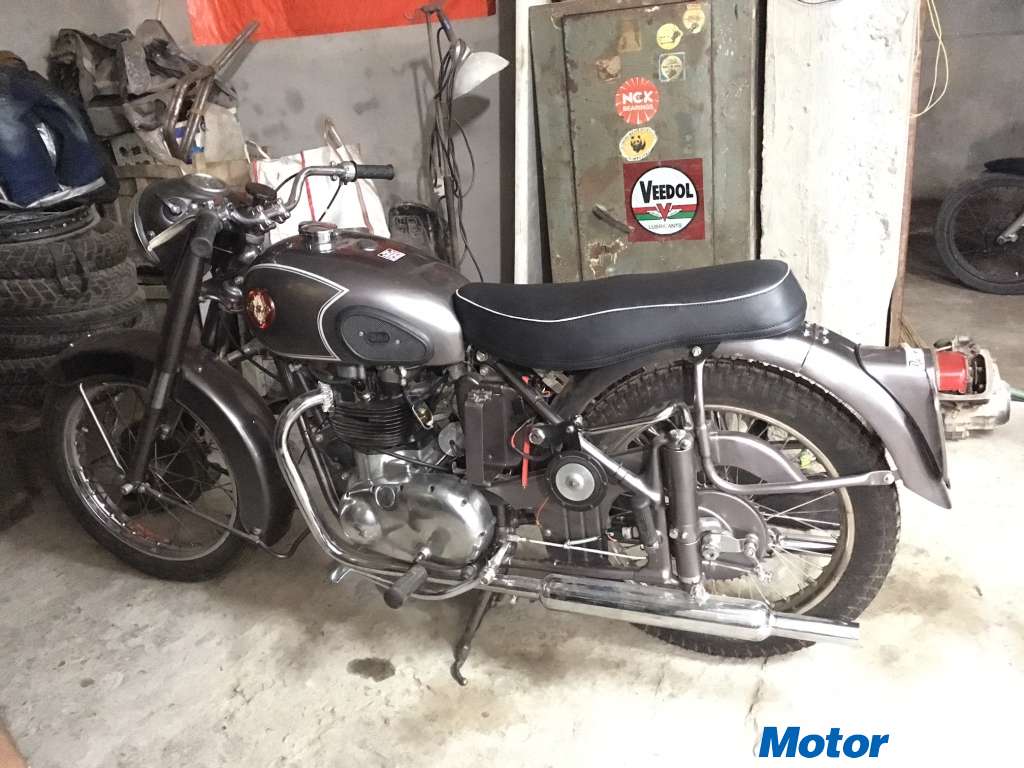 The second BSA machine I own is a 1942 C10 250cc single cylinder side-valve four-stroke mated to 3-speed gearbox in a rigid frame. Side valve technology was the mainstay for many models and it found favour in war machines that BSA produced for Allied Forces. As one of the key war contractors for motorcycles and other items, the group emerged from the war stronger and richer. In fact, 130,000 side valve motorcycles for the forces were produced! Despite its small displacement this machine was designed for day-to-day use and also represented BSA's superiority in that era of motorcycle manufacturing as in those days most motorcycle manufacturers operated like 'cottage industries' depending on key components like engines, gearboxes etc from suppliers.
The bedrock design of the crank case was taken forward in the coming years and also supported overhead designs of successive models like the C11 and C12s. The key feature of the C10 was low ride, compact and uncluttered design with a decent chassis balance and handling capabilities. The first application of a basic hydraulic front shock absorber system also was introduced in this model. The first variants came with mechanical girder forks. The third BSA I own also comes from the C12G family. The evolution of the model series is quite interesting.