Top-selling 200-500cc Bikes In April 2022
| Rank | OEM | Model | Apr '22 Sales | Apr '21 Sales | YoY Growth |
| --- | --- | --- | --- | --- | --- |
| 1 | Royal Enfield | Classic 350 | 32,575 | 23,298 | 40% |
| 2 | Royal Enfield | Bullet 350 & ES | 11,431 | 13,539 | -16% |
| 3 | Royal Enfield | Meteor 350 | 4617 | 7844 | -41% |
| 4 | Classic Legends | Yezdi & Jawa series | 3679 | 2047 | 80% |
| 5 | Honda | H'ness CB350 & CB350RS | 3204 | 2969 | 8% |
| 6 | Hero | Xpulse 200 series | 3179 | 2045 | 55% |
| 7 | Royal Enfield | Himalayan & Scram 411 | 3070 | 2815 | 9% |
| 8 | Bajaj | Pulsar 200 & 160 series (NS & RS) | 1024 | 5681 | -82% |
| 9 | Yamaha | FZ 25 & S | 610 | 182 | 235% |
| 10 | KTM | Duke, RC, & Adventure 390 | 454 | 851 | -47% |
Yamaha FZs have made a comeback registering phenomenal growth
200-500cc Bike Sales April 2022 – Classic Legends is on a roll, clinches 4th place with 80 percent growth
Like the other segments, the 200-500cc category too has witnessed some disruptions in April 2022 bike sales figures. Classic Legends and Yamaha have become the greatest gainers this time with both recording exceptional YoY growth.
Royal Enfield Classic 350 took the first place registering double-digit growth. It was distantly followed by the brand's oldest workhorses, the Bullet series. But the retro bikes couldn't replicate their pandemic numbers this time.
At number 3 is the Royal Enfield Meteor 350. Lately, things are not going fine for the Meteor. It's facing severe double-digit YoY de-growth every single month since February. The cruiser couldn't manage even the previous Thunderbird's numbers now.
It seems like its sales are grabbed by the Classic 350. The recent price hikes could be another reason. Let's wait and watch what unfolds in the coming months.
It's time to celebrate for Classic Legends as its offerings have claimed the coveted fourth place, a massive climb from the previous month. Ever since the Yezdis came into picture, Classic Legends is on a roll. The brand is nearly doubling YoY sales every month.
At number 5 are the Royal Enfield competitors from Honda, the H'ness CB350 and CB350RS. Their sales have nearly settled with marginal growth this time. The BigWing's lack of reach could a major hindrance for these thumpers to achieve new milestones.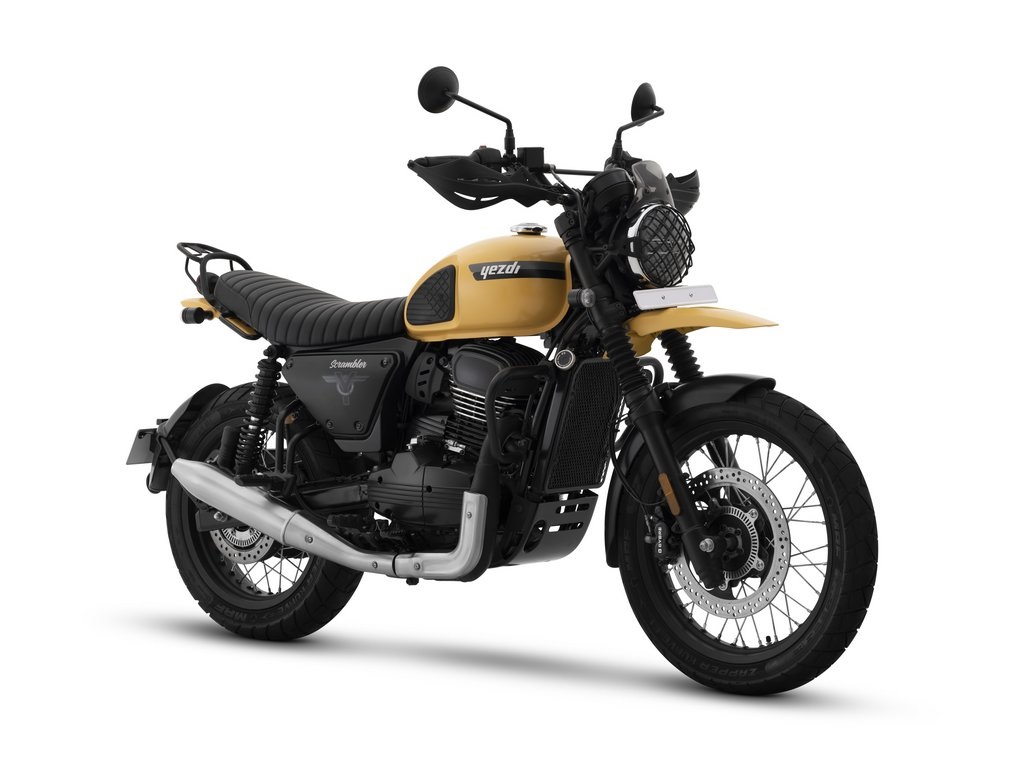 Like Classic Legends' offerings, Hero Xpulse 200 series are also posting impressive growth every month. The dirt bikes are consistently holding on to their positions. In the coming months, the Xpulse is up for a major disruption with its monopoly.
The Royal Enfield Himalayan and Scram brothers have taken the seventh place. Contrary to expectations, the Scram's entry has hardly paid Royal Enfield dividends. Just 8 percent combined YoY growth seems very little as the scrambler is not even 2 months old.
Behind the Royal Enfield adventure bikes were Bajaj's RS 200, N 200, and NS 160. Selling just over 1000 units, they have faced severe de-growth of 82 percent. At the last place, the KTM 390 series were no different registering 47 percent de-growth.
Surprisingly, after a long time, Yamaha's FZ 25 twins have found a place in this list thanks to their humongous 235 percent growth. Silently, out of nowhere, they have achieved these numbers.