2011 Ford Fiesta First Drive – Live From Bangalore
10th June, 2011 – We are in Bangalore right now for a Ford media event. The company has organized a drive of the new 2011 Fiesta. We will keep you posted with regular live updates including the first drive report. All this as and when it happens, so join us in discovering the all new Ford Fiesta.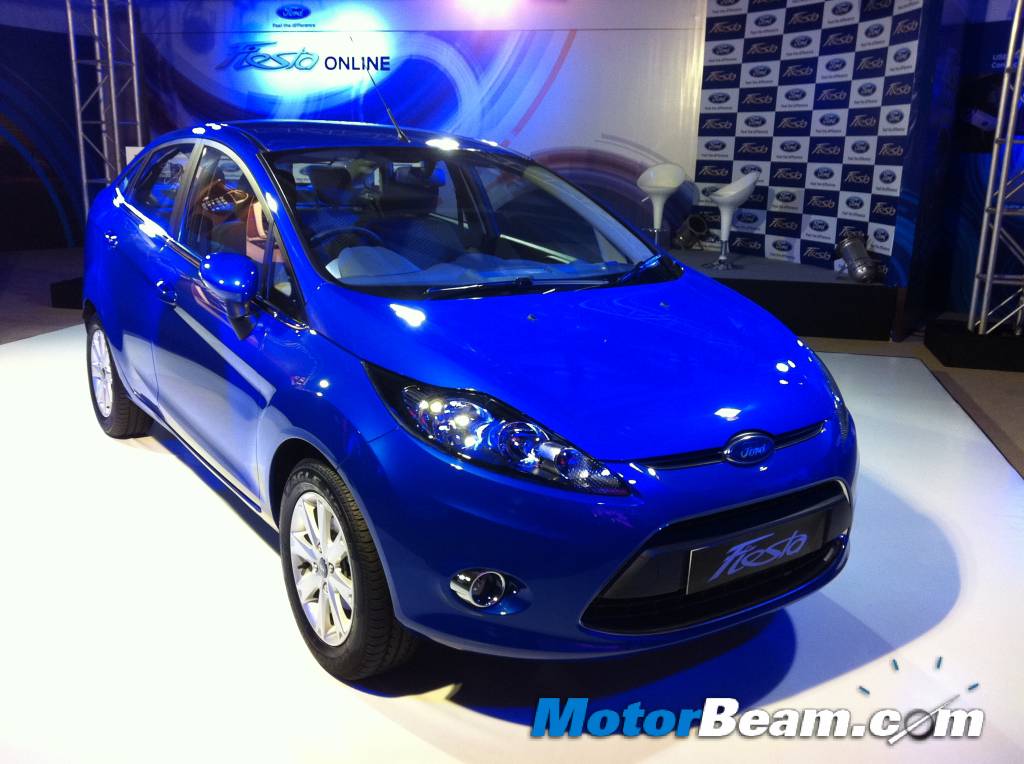 11:00 PM – The all new Fiesta is all set to be launched in the next 2 – 3 months though Ford officials have not revealed the date yet. We had an exhaustive session with the technical team and discussed the new Fiesta in depth.
The Fiesta boasts of some best in class features such as : –
1. Fuel Efficiency – The Fiesta will be powered by a 1.5 liter engine (petrol and diesel). This engine will make it's global debut in India and has been built in India. ARAI figures for the petrol engine – 17 kmpl and a whooping 23.5 kmpl for the diesel powertrain. The 1.5 liter Duratec petrol gives out 110 BHP @ 6045 rpm and a torque of 140 Nm @ 4500 rpm while the Duratorq diesel engine churns 91 BHP giving out a torque of 204 Nm @ 2000 – 2750 rpm.
2. Voice control feature by which one can operate phone, climate control and music system by voice commands.
3. First in segment to have cruise control
4. Pull drift compensation – a first in class feature which constantly measures the drivers steering input, adapts to changing road conditions and helps compensate for slight directional shifts caused by factors such as crowded road surfaces or steady crosswinds.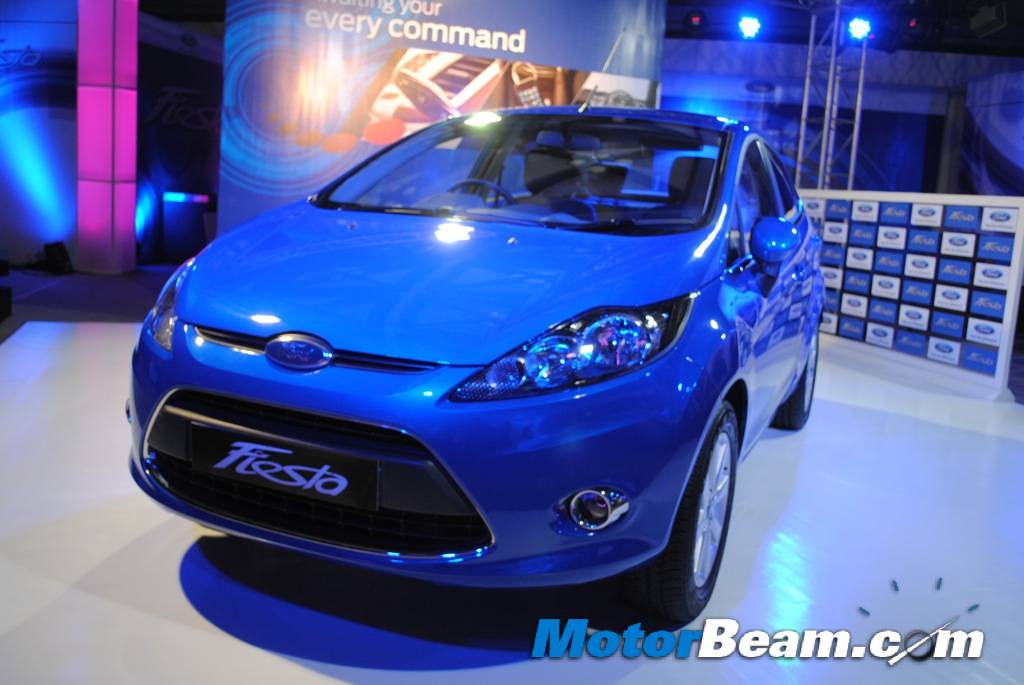 The new Fiesta has been tweaked slightly towards Indian driving conditions. Besides the all new engine option, it's suspension has been enhanced for harsher driving conditions and the brake pedal feel has been softened to cater for stop/go traffic situations.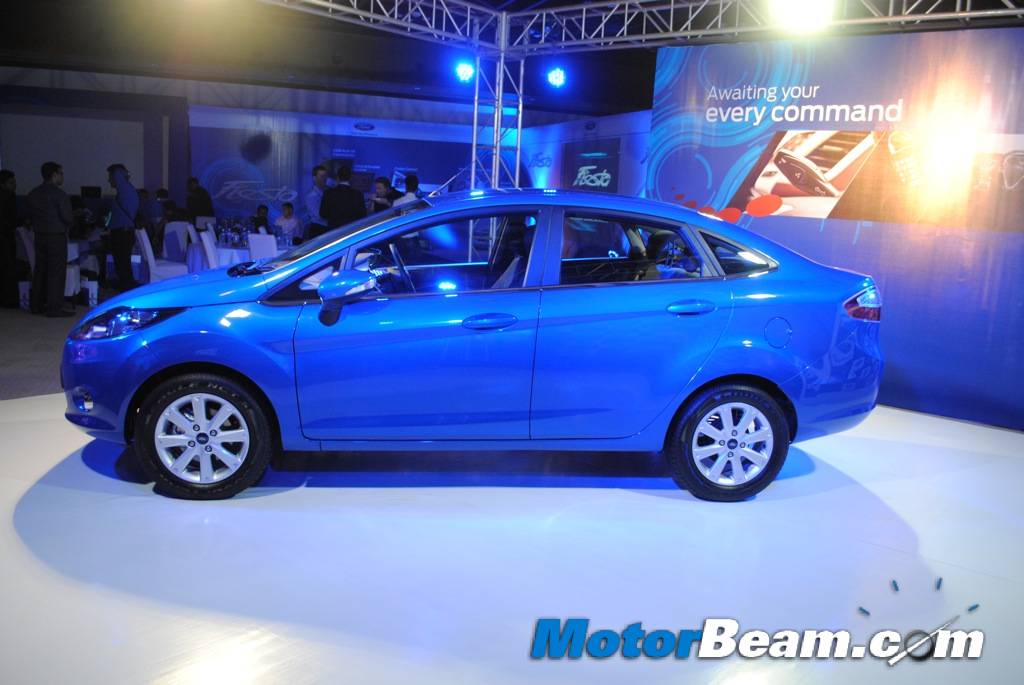 A new kinetic design with focus on aerodynamics and evident muscular styling makes the Fiesta a style statement. Ford has also worked to get the NVH levels to the minimum in the segment. We will be driving the car tomorrow and fill you in with more details shortly.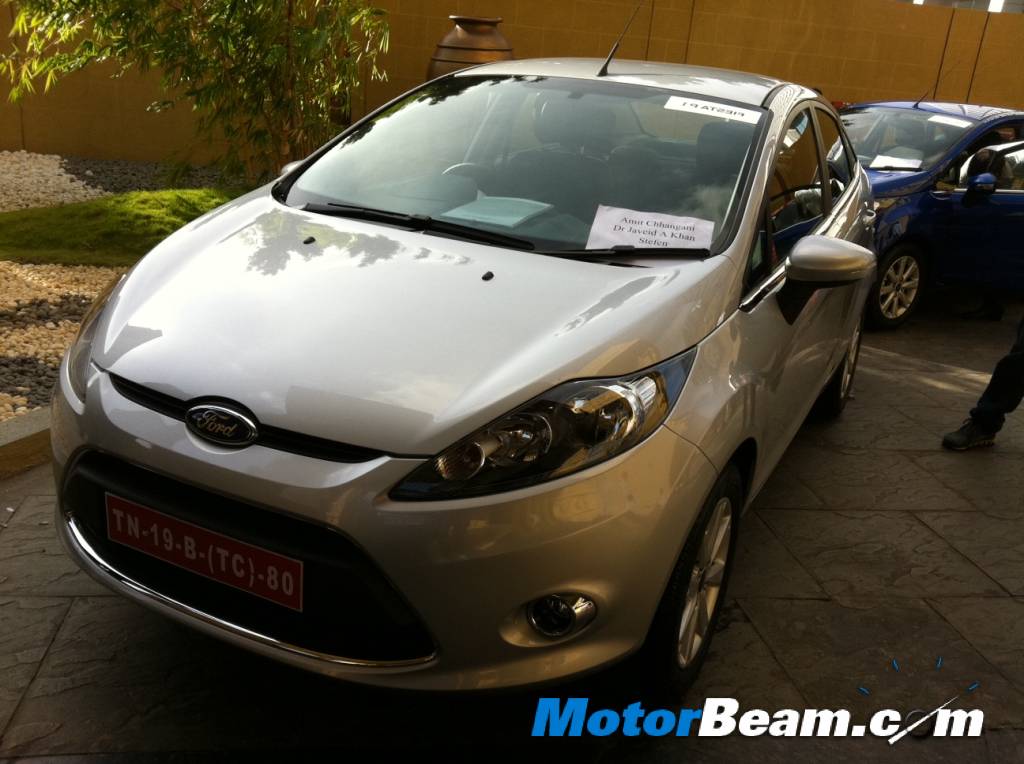 11th June, 2011 – We are off to Mysore in the new Fiestas. We are driving it from Bangalore to Mysore and back and will keep you updated on the driving dynamics of the car. Here are few photos from the morning. As can be seen in the pictures below, the top model (Titanium) has rear parking sensors.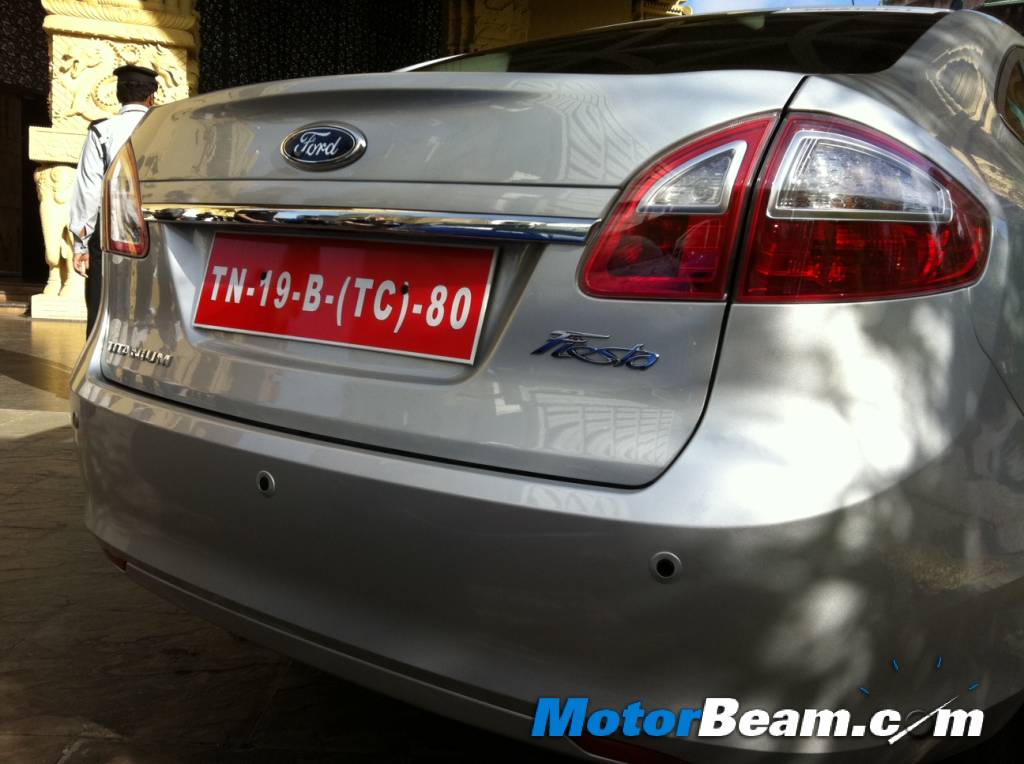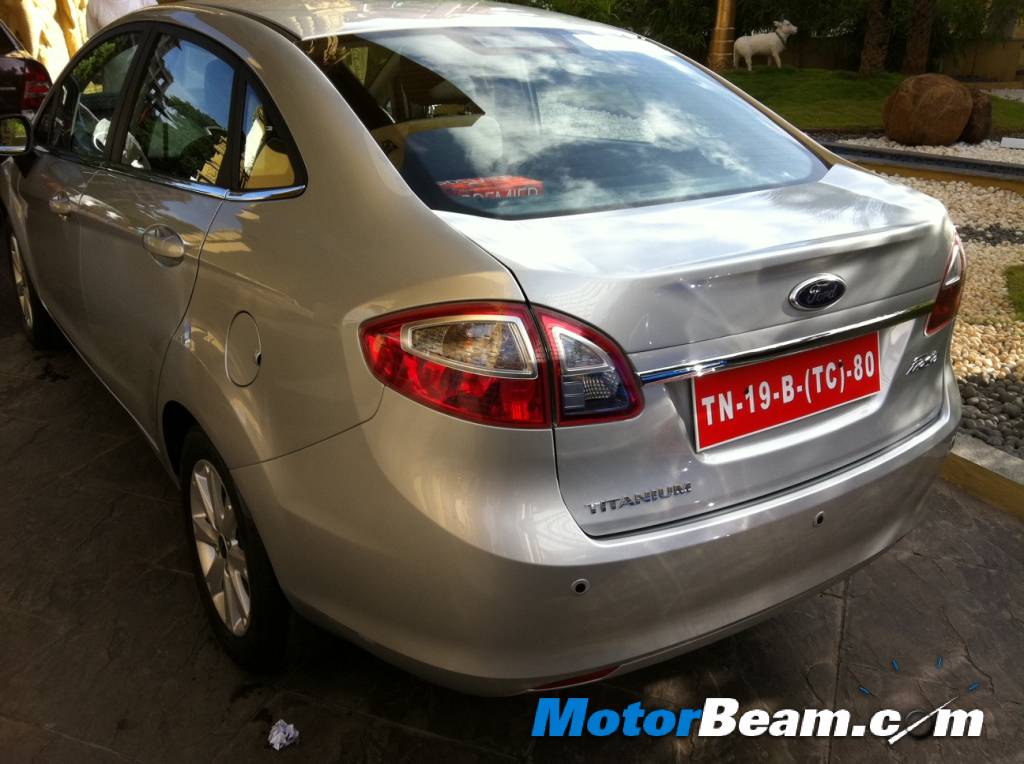 11:30 AM – On our way to Mysore. You can checkout the beautiful roads en route to Mysore.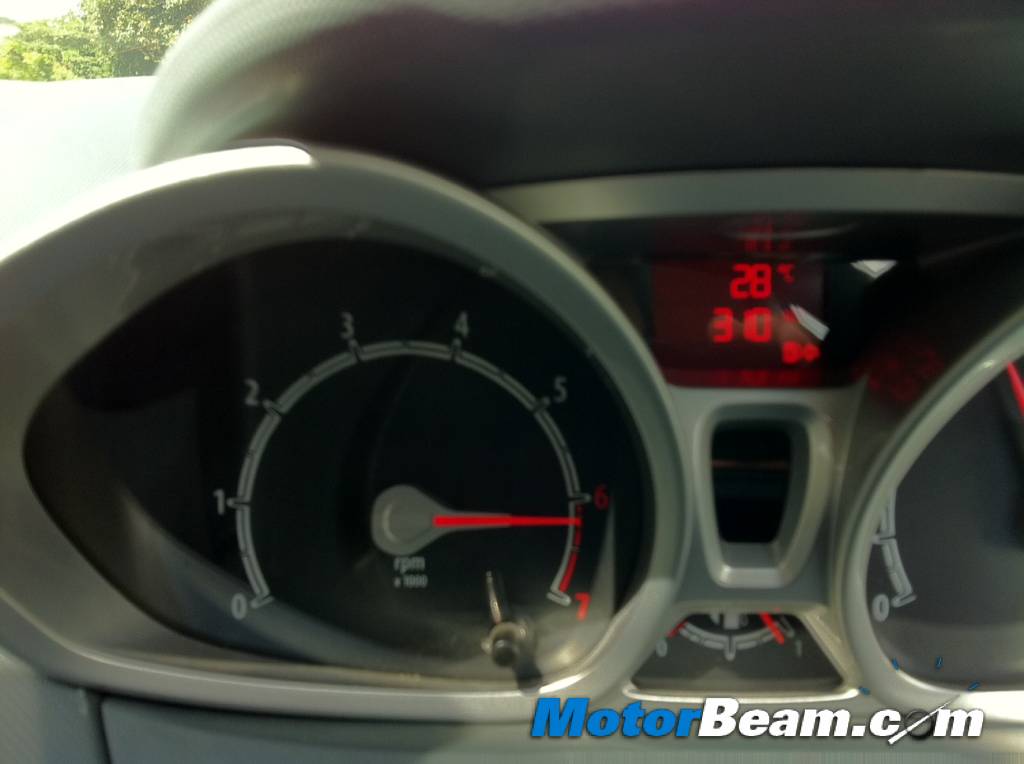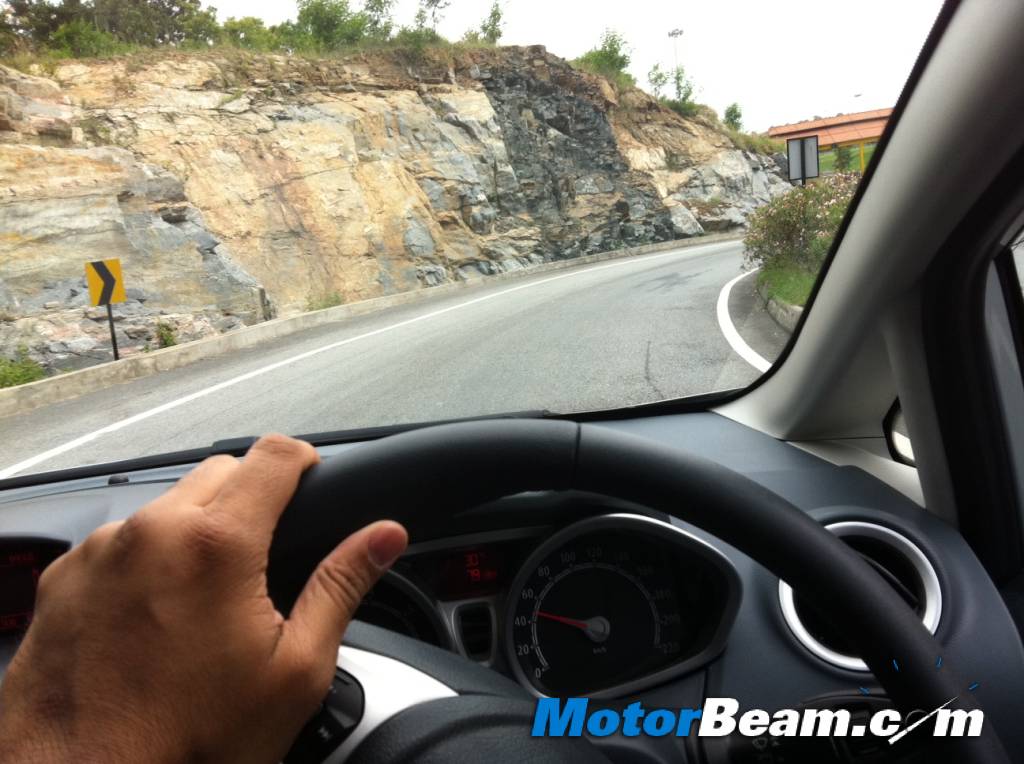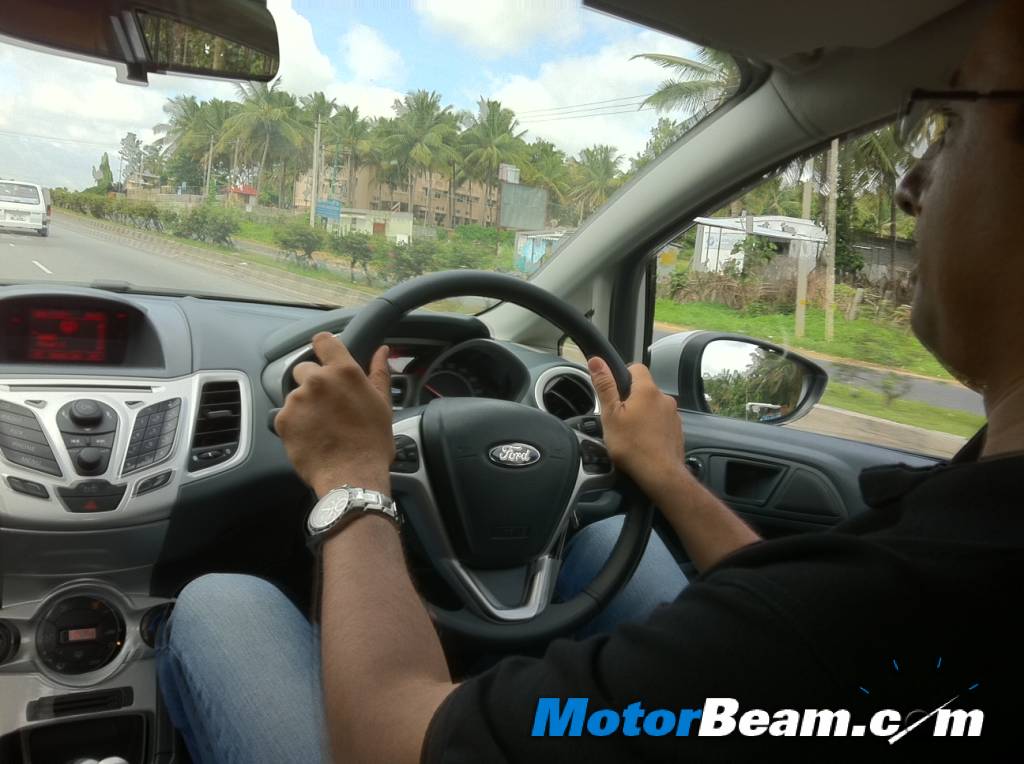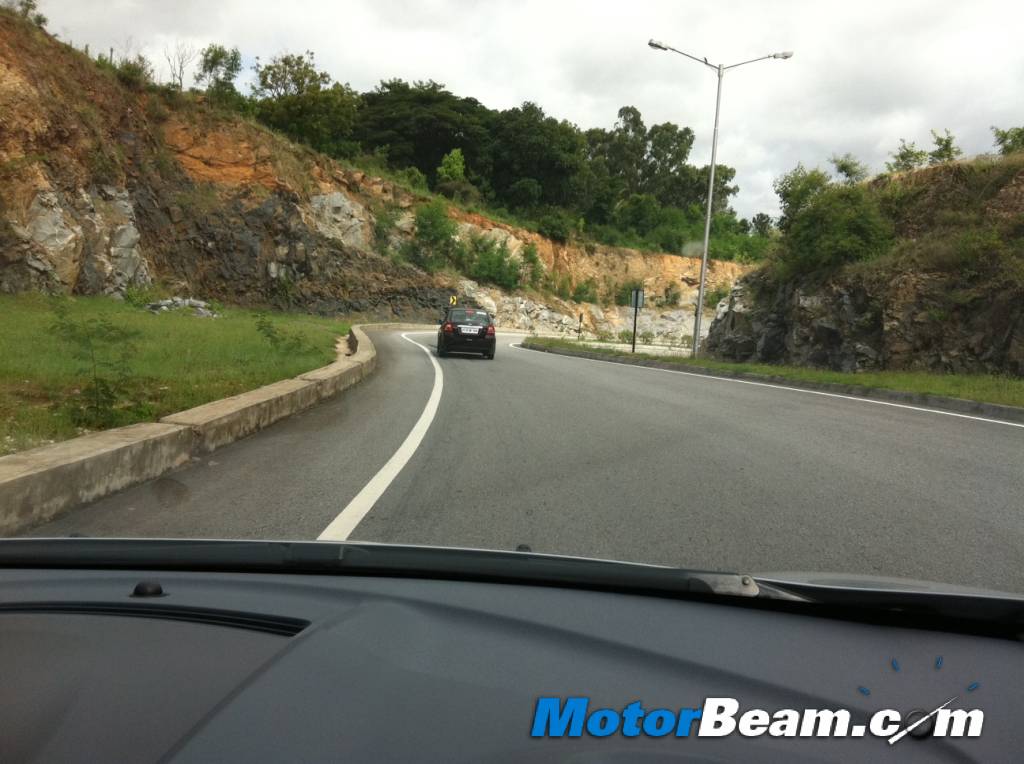 3:30 PM – The 2011 Fiesta meets the Fiesta Classic.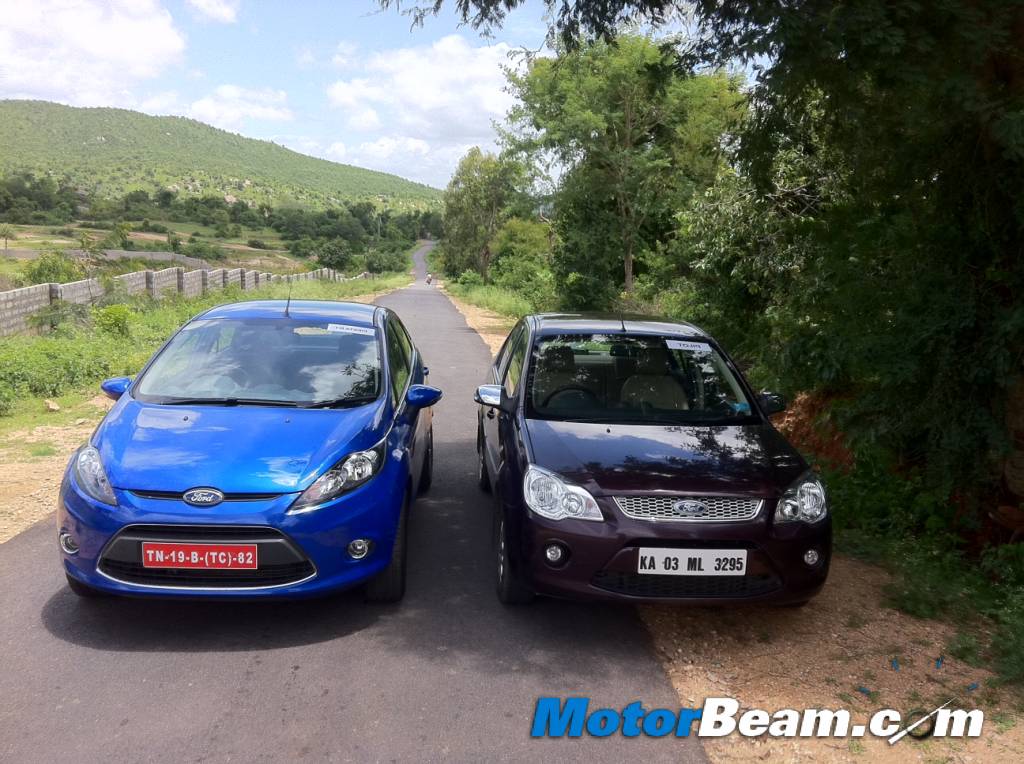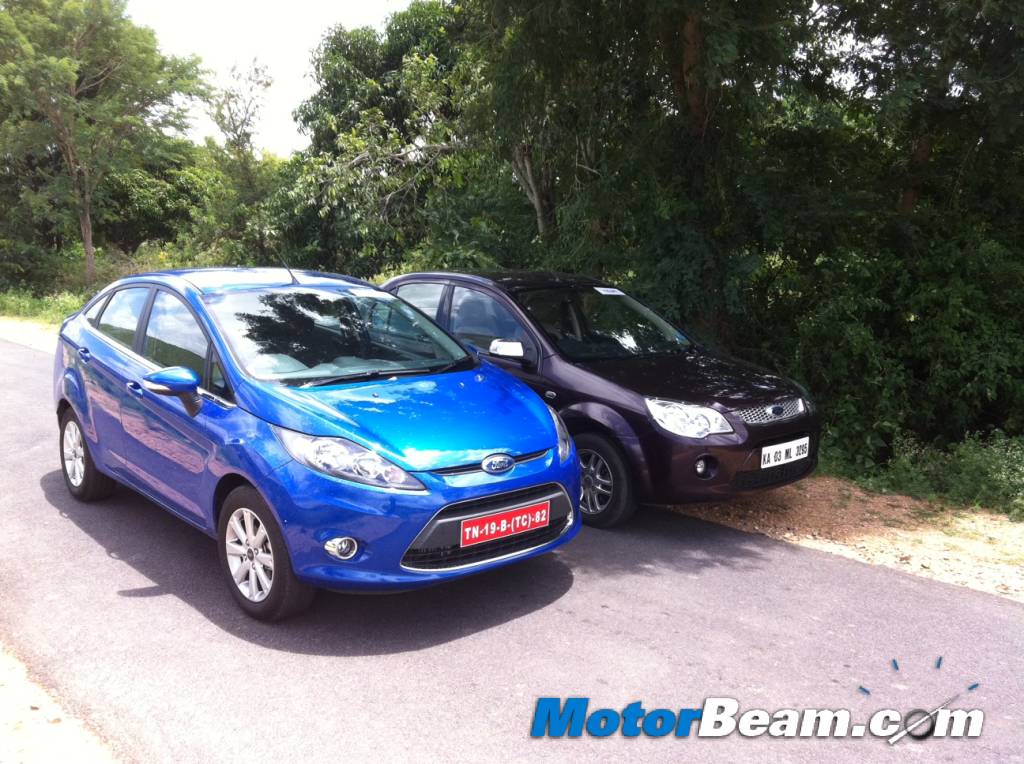 4:30 PM – We drove both the petrol and diesel Fiestas. The petrol Fiesta has tall gearing and has been tuned for fuel efficiency. Performance is average and the chassis begs for a more powerful motor.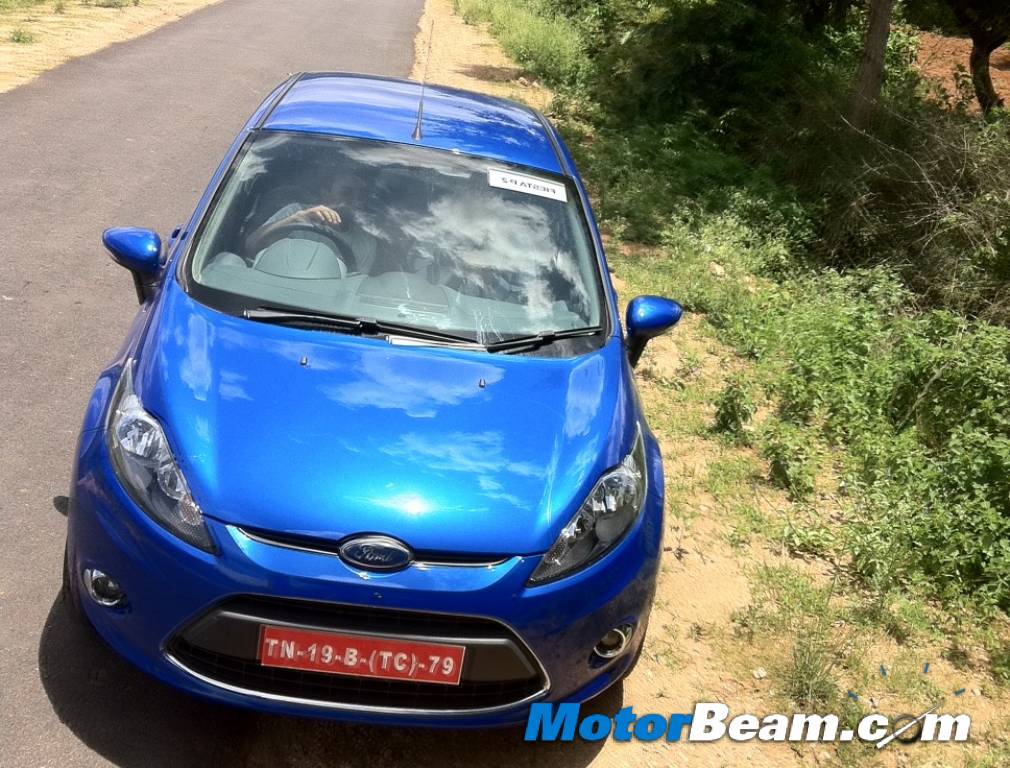 The diesel Fiesta's turbo kicks in at 1800 RPM. Clutch is slightly heavy but the car feels fun to drive. We will fill you in with a comprehensive test drive review of the 2011 Ford Fiesta shortly.