2012 Chevrolet Captiva Spotted Yet Again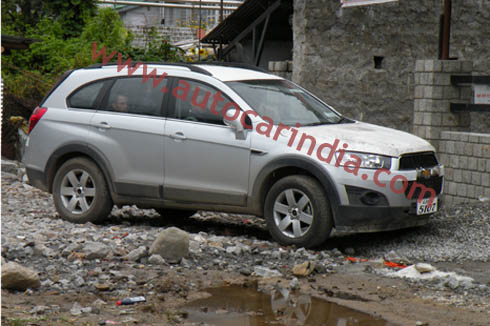 Chevrolet India has suddenly increased its sales thanks to the Cruze, Beat and the Captiva to an extent. Talking about the Captiva the SUV has been around for a long time though it may not be a hot seller like that Toyota Fortuner but it does decent numbers. The Captiva till now has not undergone any makeover, the company had recently launched the Xtreme version which had some add-ons like the sunroof etc. It was about time Chevrolet made some changes in the car, and the changes are major. Spied being tested in Manali, the new Chevrolet Captiva surely looks very captivating. The front face is now based on the lines of the Cruze and Beat which has a big grille and an aggressive look which makes the car look very commanding on the road.
The big grille on the Captiva will not only make all the three cars of Chevrolet which are the Cruze, Beat and Captiva speak the same design language but also the Captiva can be successful in breaking into the Fortuner territory. The Fortuner which is sold for it's sheer size and aggressive looks the new Captiva can tamper it if Chevrolet markets and prices it well. The SUV will be powered by 2.2 lit VCDi engine which now will churn out 184 bhp. Chevrolet will plan to launch this car next year in January, in all probability we may see the launch of this car at the Auto Expo.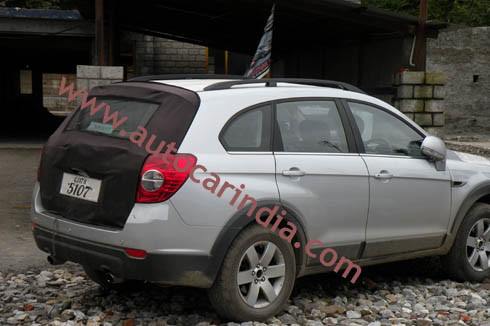 Source : Autocar India