Hyundai Eon Spied Undisguised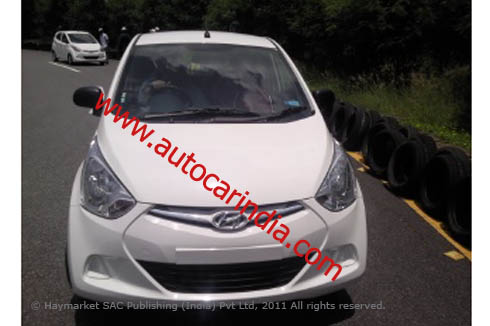 Car manufacturers have realized that there is more money in the mass Market rather than niche markets, Maruti was the the first brand to realize this and that's why they always concentrated on mass Market cars. Slowly other manufacturers jumped in and after Nano the whole equation changed as even Maruti thought that their Market would be eaten up, that did not happen though. Toyota made their effort by introducing Liva which is their cheapest car, Honda has the Brio which is maximum localized to cut down cost and Hyundai has Eon which is tagged as a sure threat to Maruti Suzuki camp.
The first undisguised images of the Alto killer are out and the first look this car looks very fresh and vibrant. Very clearly the Eon is another product of Hyundai's Fluidic Design Concept. Under the hood will be a motor similar to what we see in the Santro which is the three cylinder. Eon will be a very fuel efficient and practical car as far as it looks with decent 200 liter plus luggage space. The Eon is expected to replace the Santro which has a good old 13 year legacy, what the company decides is still unknown. If Hyundai keeps the prices right we can expect this to kill not only the Marutis but also the Hondas and Toyotas.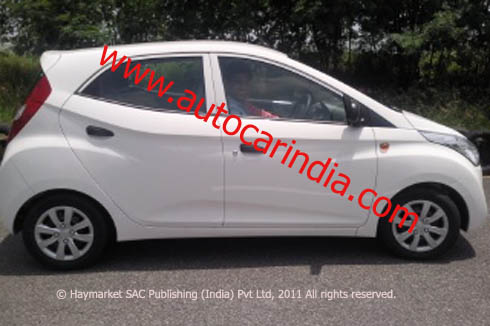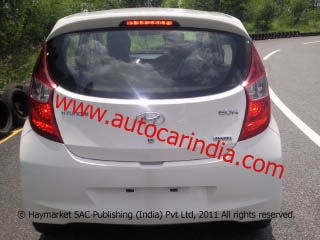 Source – Autocar India