2012 Tata Manza Facelift Spied?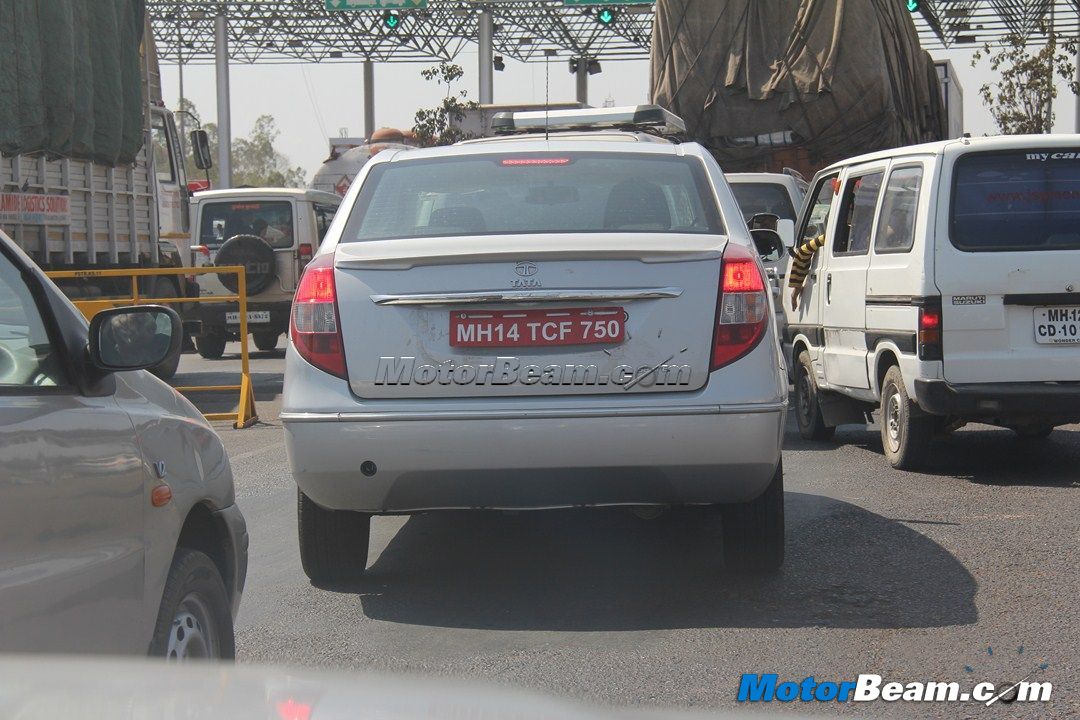 Tata Motors launched the Indigo Manza almost three years ago and since then the vehicle hasn't received any significant changes. Sales of the Manza have been decent but nothing to write home about. Tata Motors recently launched a small upgrade for the Nano and Indica Vista, while the regular Indigo and Indica too got minor updates. The Sumo was revised as well, while the Safari Storme is expected to hit the markets by July. This leave the Manza unattended but the company seems to be working onto something here.
We spotted this Tata Indigo Manza at the Satara road, lining up to pay toll charges. As can be seen here, the most apparent changes are the ones to the bumper (a black coloured thing hangs there, which could be a camera?). The car also features a lip spoiler on the boot, while the Indigo Manza monikers are missing on the lower left of the boot. The current naming nomenclature is an extremely confusing one and Tata Motors could adopt similar naming nomenclature which it recently adopted on the Indica Vista. Thus we can expect the Manza variants to be called LS, LX, VX, ZX, GLS, etc.
Tata Motors is expected to launch this facelift of the Manza in October. Don't expect any mechanical changes and the Manza facelift could also incorporate minor changes to the front and the interiors. Tata Motors is known to add more features with every minor upgrade so expect the same with this facelift. The company might also use a new tagline for the Manza. Meanwhile you can go ahead and guess the car we are snapping the Manza from!