2013 Aston Martin V12 Vantage Roadster Revealed
The 2013 Aston Martin V12 Vantage Roadster is here, and it looks just like you'd expect, which is to say, a lot like all of the other Aston Martins, sans roof. That's not a bad thing, however, and the 6.0-liter V-12 engine under the hood is one of the best-sounding powerplants on the road. Aston Martin has pulled off the covers over its new roofless potent V12 Vantage to the world, a stunning new convertible that excels not only in style but performance too. Unlike the hardtop version, this new stunning machine will be available only in select markets. To make it an exclusive version, only 101 examples will be built and a US release is yet to be announced.
Yes, you can take down the roof, but not the power it gets from Aston Martin's 6.0-litre V-12 engine, with output registering at 510 horsepower and 569 Nm of torque. The engine is matched to a six-speed manual only, and when you apply your total pressure on the pedal, it takes the car from 0-100 km/h in less than 4.5 seconds and you can see it reach a top speed of 307 km/h.
You will be given a button which will show you the actual thump of the engine called Sport mode. Hit it and you get a number of tangible effects on the powertrain including a sharper throttle response, with the engine delivering more torque during the early stages of throttle pedal travel. Exhaust system bypass valves are also kept open for longer to create a much stronger sound.
Unique elements of the V12 Vantage Roadster include a redesigned trunk lid, lower front air intake and chassis strengthening to ensure performance matches that of the hard-top. There is also a modified rear damper setting, front and rear damper valve tuning and a new rear spring design for the suspension setup. Finally, some visual enhancements have been added including carbon fiber side strakes, carbon fiber side mirror housing, and custom forged alloy wheels.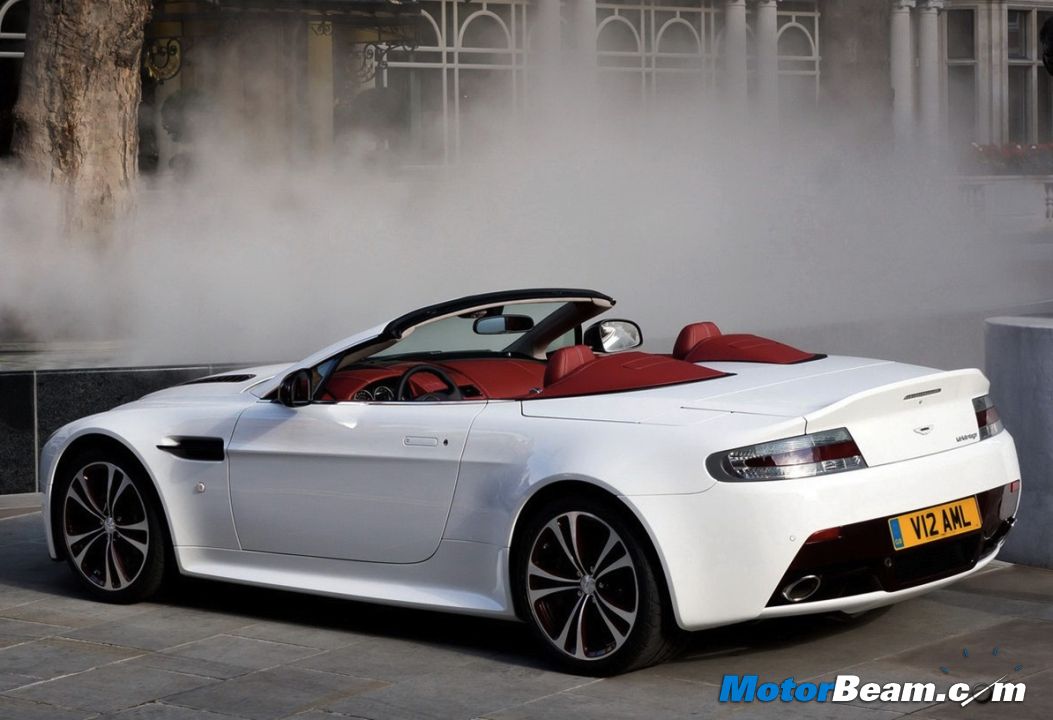 – Raghunandan Reddy