2013 Bhopal Mud Rally Shows Thrill & Excitement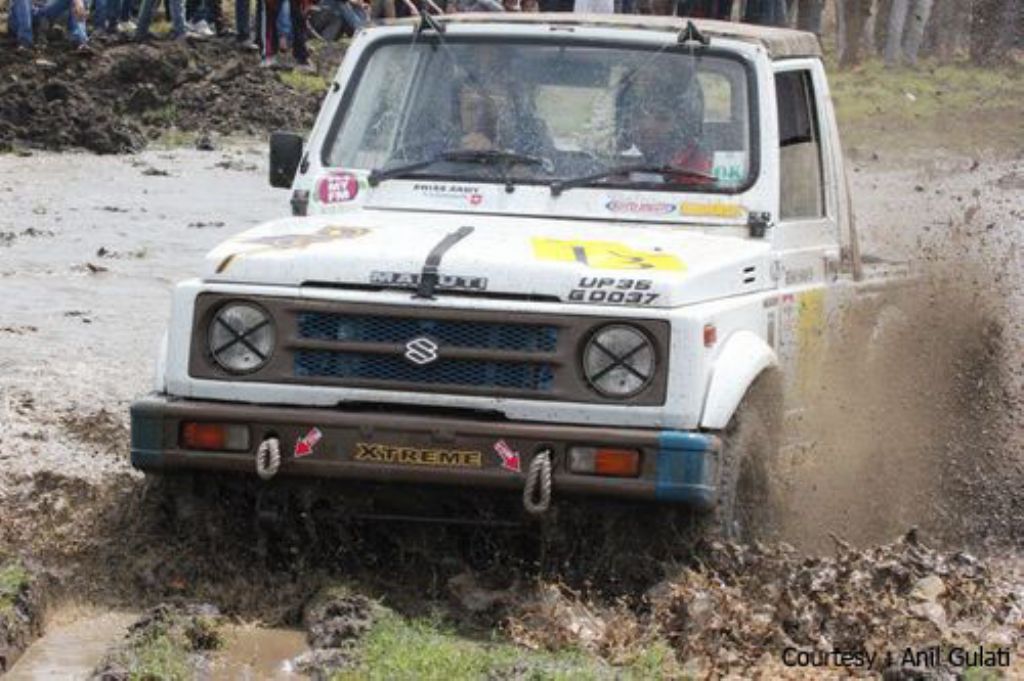 Bhopal is known for its lakes, its Nawabi culture and its love of Jeeps. If you go to Bhopal, you will find a number of new and old jeeps zooming on the roads. Thery also like to take their jeeps and cars for off-roading and rallies. The city has developed a taste and has matured in the mud rallies in the last few years. Sports Promoters Group organizes Akbar Mohammad Khan Memorial Mud Rally in Bhopal, which attracts lots of adventure sports lovers from across the country.
This year also Mud Challenge Rally was organized on 23rd June at Kerwa Dam of Bhopal. The theme for this years mud car rally was to spread the message of water conservation. Kerwa Dam Track has number of water hurdles which makes this track very exciting. The track was of 8 kms. Around 65 vehicles from all over the country have participated in this years rally.
Hundreds of spectators also gathered to witness the grueling rally and to cheer rally drivers. Many young enthusiasts got all covered in mud when standing on the sides of the track, as the car's tyres got through the muddy patches of the track. The crowd clapped as participating cars cross the swampy patches. The event showcased a thrilling combination of speed, timing and adventure.