Honda Facelifts Civic For 2013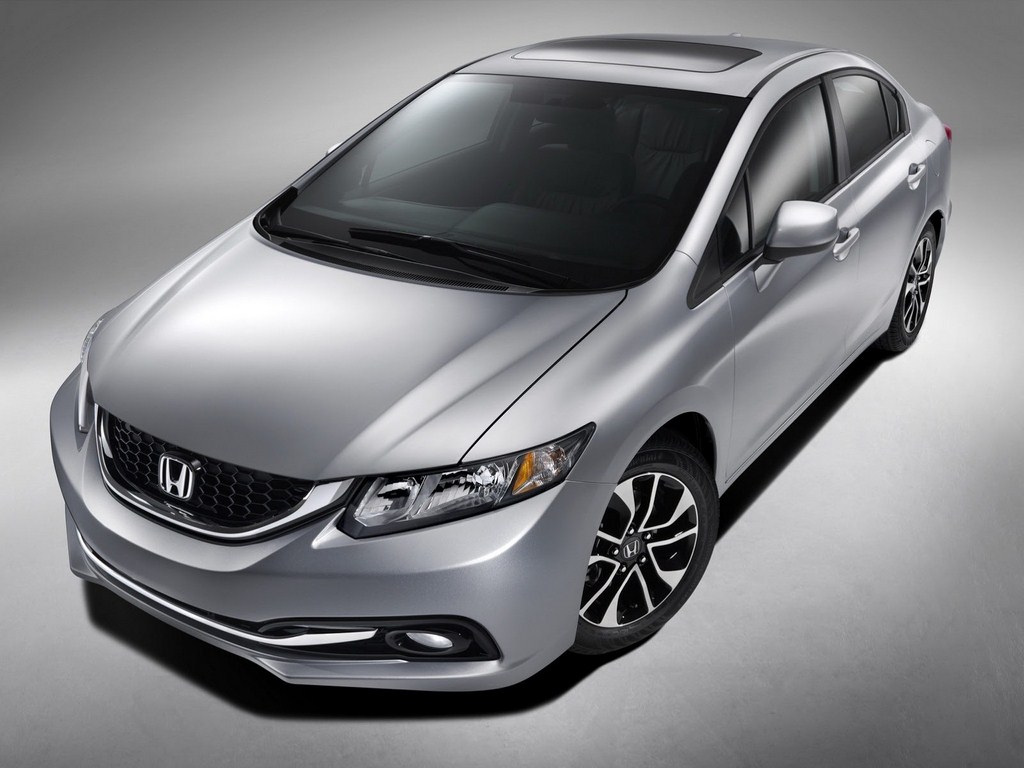 Honda has come up with the facelifted Civic just after 18 months of its launch in the market, which was a surprising move and it suggests that there was something wrong with the old car to begin with. It all started when Consumer Reports for the ninth generation Honda Civic were not so positive. Honda Motor CEO, Takanobu Ito says that the compact model wasn't what it should have been. Surprisingly, Civic increased its sales this year by 40 percent through September to 234,029 units despite all the pounding from the press. With this 2013 facelift, Honda wants to rectify all problems noted by motoring journalists and buyers alike, which include the Civic's mundane looks inside and out and the quality of the interiors.
The facelifted 2013 Honda Civic sedan was introduced before its world premiere at the Los Angeles Auto Show in November, with U.S. sales to start on the same day. Honda states that the latest Civic will encompass a host of safety, feature, comfort, chassis and interior styling enhancements that will further define the top-selling Civic as the best car in the compact class. The exterior reveals a redesigned face that borrows some design elements from the new Accord and a revised rear end with new combination lamps that extend into the boot and a different bumper with new lower diffuser panel finished with a honeycomb mesh vent.
Honda says, the exterior refinements of the Civic infuse with a more youthful, premium style. Coupling these with additional changes beneath will ensure the Civic maintains its top-ranked status. For more details, including a look into what has changed in the interior and underneath the skin, we will have to wait until the unveiling of the car in LA at the end of this month. Will Honda get this Civic to India? Definitely yes, but when still remains the question.