2016 Honda Civic Launched In Pakistan
2016 Honda Civic, the most anticipated car launched in Pakistan in the month of July 2016 with new Honda design philosophy, restyled interiors and a longer list of equipment.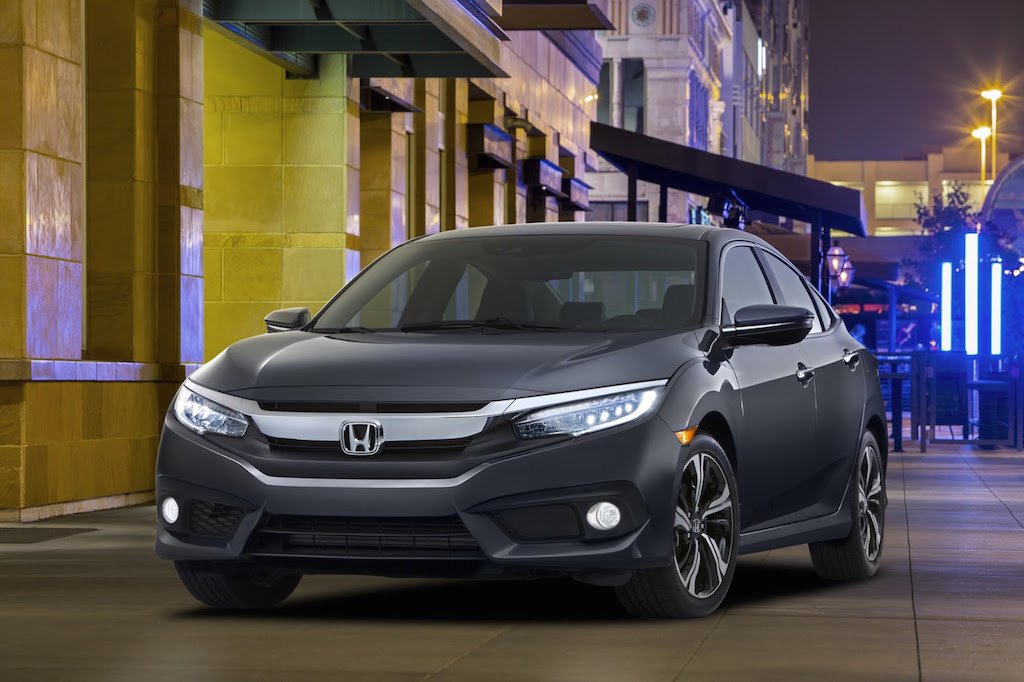 The new generation 2016 Honda Civic is the most awaited car in the Pakistani car market as well as the Indian market. But now this wait is over for the neighbouring country as Honda has launched the latest iteration of the Civic sedan in the month of July 2016. The bookings of the new Honda Civic are open now and there is a 60-day waiting period between booking and delivery of the car in Pakistan.
The new Honda Civic comes in two variants, one is a 1.5-litre turbo i-VTEC and the other one is a 1.8-litre Oriel i-VTEC. Both of these variants are open for bookings. Some of the key features of the new Honda Civic include smart key with key-less entry, push button start, dual zone AC, CVT transmission, Android Auto infotainment system, smart handbrake and paddle shifters.
Honda is known for their dynamic and sharp looks of their cars and this can be seen in the new Civic, the car gets a very impressive new look and the LED lights make the car very distinctive. The price of the 1.5-litre i-VTEC Turbo variant is PKR 2.8 million (Rs. 17.9 lakhs) while the 1.8-litre Oriel variant costs PKR 2.6 million (Rs. 16.6 lakhs), both versions will come with an automatic transmission. This 10th generation car by Honda will surely impress the buyers in Pakistan because this time, Honda has made huge improvements in the new Civic.
2016 Honda Civic launched in Pakistan
– The car comes in two options – 1.5-litre Turbo i-VTEC and 1.8-litre Oriel i-VTEC
– Both the variants of the car are open for bookings
– The new Civic comes with new design and features
– The price for 1.5-litre Turbo is PKR 2.8 million and 1.8-litre Oriel is PKR 2.6 million