The Nissan Sentra Grows Up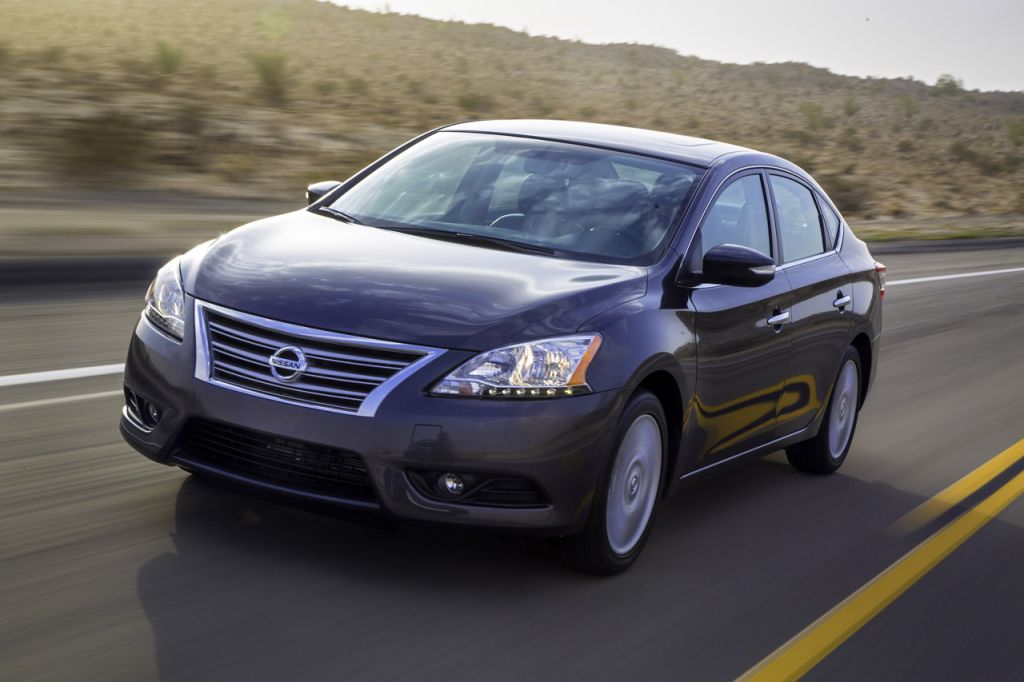 The Nissan Sentra has recently turned 30 and like many of us, it's realised that it's time to grow up and get serious. The recently released 2013 model boasts an extensive redesign both internally and externally as the car looks to break out of its mediocre 20s and become a real challenger in the mid-size sedan class. Nissan have gone all out on the 2013 Sentra – this is not just the minor evolution of a vehicle with tweaks here and there, this is a full-blown re-design that sees the car change in size, shape and level of luxury.
Outwardly, the car's design has been brought more into line with Nissan's other offerings, the Altima and the Maxima, including LED tail-lights and Halogen headlights with LED accent lights. The overall look is more aerodynamic and while it may not stand out in its class, it has certainly moved towards the front where looks are concerned.
Internally is where the most dramatic changes have taken place, including a great deal more legroom. Indeed, the company claims the Sentra now offers more legroom than the likes of the Civic and Corolla. If you're willing to look beyond the basic model, leather seat options, soft-touch and wood-tone materials are available for that more luxurious feel.
The Sentra comes in seven versions, from the basic S up to the SL (you can compare versions at nissansentra-me.com) and there is a full range of add-ons available. Bluetooth compatibility allows hands free text message reading and composing while NissanConnect with Navigation makes use of a crisp, clear dash-mounted touchscreen to allow you to look up real time traffic and weather. There is also full USB and Pandora Radio compatibility to allow you to stream music easily.
Fuel efficiency will be a major seller for this car and Nissan boasts that is does 30mpg in the city and 39mpg on the highway, putting it top of its class. With extra room and greater fuel efficiency, this will place the Sentra nicely to appeal to the family market, which will be willing to accept the reduced 1.8 litre engine, down from the 2-litre engine in the previous generation, for these benefits.
All in all, the new Sentra is a well-built car that has been taken from decent compact to class-challenging mid-size vehicle. Fuel efficient and with enough options to satisfy most needs, the Sentra has definitely now come of age.