The 2013 Suzuki Jimny – Perfect For India?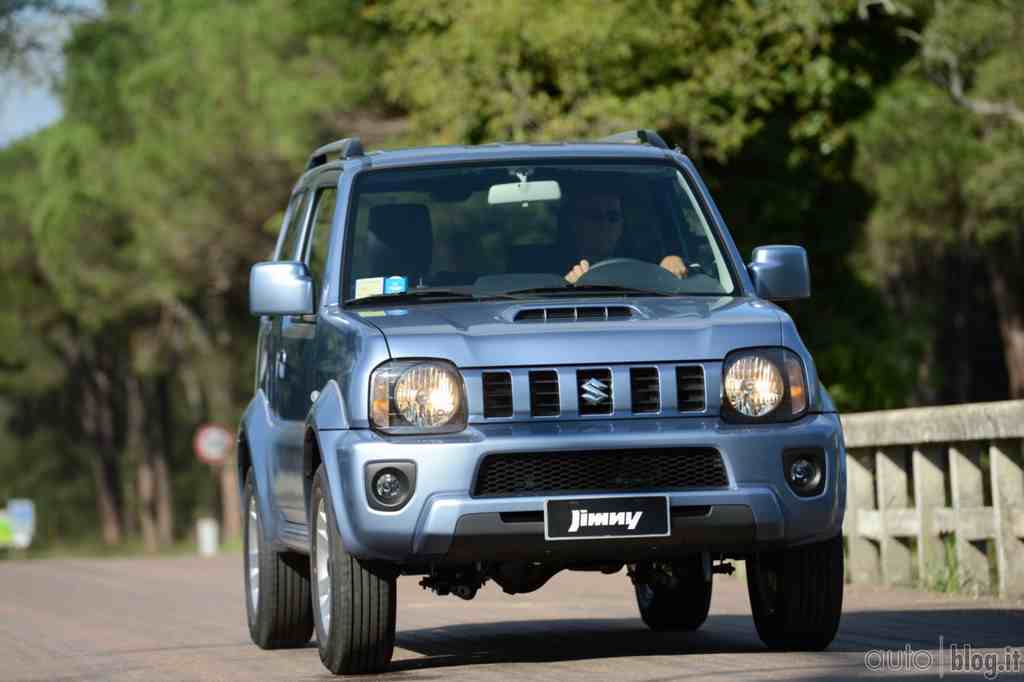 One of the hottest debates on our forums is, whether Maruti Suzuki should upgrade the Gypsy or bring in the Jimny. Suzuki has launched the 2013 Suzuki Jimny in the international markets. The Jimny is Suzuki's compact 4X4 off-roader which is very well known for being cheap, rugged and light with some serious off-road talent. The 2013 version though has been improved in quite a few areas with better and more aggressive styling and better interiors keeping the basic principles the same. The 2013 Suzuki Jimny has many versions in various parts of the world depending on the requirements. Internationally, the Jimny costs about Rs. 12 lakhs.
The Suzuki Jimny is powered by the 1.3-litre DOHC petrol engine producing 85 BHP of power and 110 Nm of torque which is quite adequate for its light weight of 1060 kgs both on the road as well as off it. There is no diesel engine on offer as the Jimny is sold in countries where diesel powered cars are not very popular. The Jimny measures 3650 mm in length, 1600 mm in width and 170 0mm in height. It has a 5-speed gearbox and a very well proven 4-wheel drive system with three driving modes, 2WD, 4WD and 4WD low for extreme off-road conditions. The ground clearance is a solid 190 mm.
The 2013 Jimny gets bigger and aggressive new bumpers, wheel arches and front grille which maintains the vertical slash design but is vastly improved. There is also a new air intake on the hood to make it look more aggressive. The interior has the same layout but now has much better materials and has many improvements to make it more comfortable and a nicer place to be in. The boot is adequate but after folding down the rear seats, it frees up 750-litres of space.
The 2013 Jimny has many versions all over the world. The one in Europe is called the Evolution and the ones in other markets like Brazil has 4 more versions namely the 4ALL, 4SUN, 4WORK and 4SPORT which all have different characteristics. The 4SUN gets a sunroof and is like a comfortable adventure soft-roader. The 4SPORT is thoroughly off-road oriented with no bumpers and high attack angles and a winch and off-road tyres.
The 2013 Suzuki Jimny seems to be the perfect compact off-roader for India. Given the popularity of compact SUV's and off-road vehicles like the Mahindra Thar and Force Gurkha, the capable and rugged Maruti Suzuki Jimny could really become a hit. The Jimny has better interiors and possibly better comfort than the other two. It also has the Maruti Suzuki reliability and service network advantage. The Jimny is under 4-metres in length and can thus qualify for lower taxation as well. Should Maruti Suzuki launch the Jimny in India as the Gypsy replacement?