2013 Toyota Auris Gives A Sneak Into Upcoming Corolla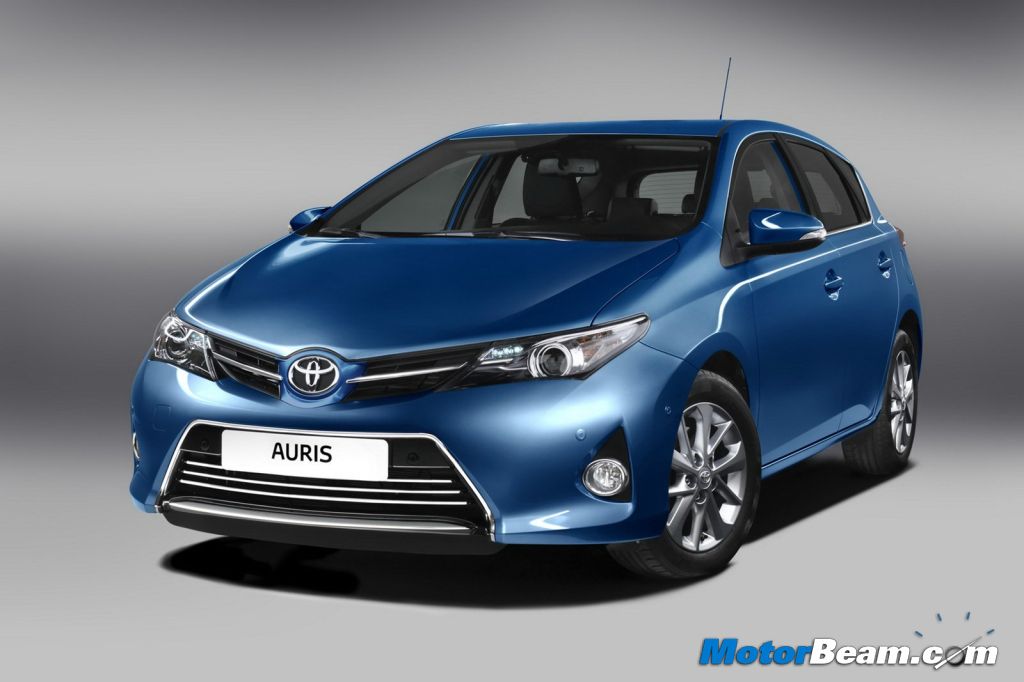 This is all new 2013 Toyota Auris hatchback slated to be unveiled to the public at the upcoming Paris Motor Show in September 2012. The Auris will be launched in 3 variants viz. Petrol, Diesel and Hybrid. The 2013 Toyota Auris looks more dynamic and sportier than the previous Auris mainly due to the exterior styling. It has day time running LED so as to make its presence felt. It also gets the roof sky view with huge panoramic glass. The new Auris is so well balanced with its weight and and design that the drag coefficient 0.28 . This helps in greater stability at higher speeds and also reducing overall fuel consumption.
Interior wise Auris has highest quality of interiors. There's plenty of room even for small things. It comes with large boot space of 1335 liters when seats are folded. All necessary controls present and are well placed. All the technical details are yet to be known. However, The engine line-up hasn't been confirmed but will likely include a 1.8-litre petrol and a 2.0-litre diesel engines. As of 2014, Toyota will introduce a new 1.6 and 2.0-litre diesel engines to the Auris range. The Auris hybrid will have a petrol engine combined with electric motor and re-charging battery. The Auris will come with an advanced and re-designed six speed transmission which will help in lowering the emissions and also increasing the fuel efficiency.
The Toyota Auris is the replacement for the Corolla hatchback in Europe. So we can expect the next generation Corolla to borrow heavily from the Auris hatchback. The 2013 Toyota Corolla will be revealed shortly and is expected to make it to India next year.
Toyota Auris Features
Satellite radio
Inbuilt GPS
Car crash support system
7 point airbag system
In built child seat locks
Excellent accident safety as chassis in case of accident will absorb the shock thereby reducing impact
Basic features – power windows, power steering, cruise control, rear view Camera, ABS.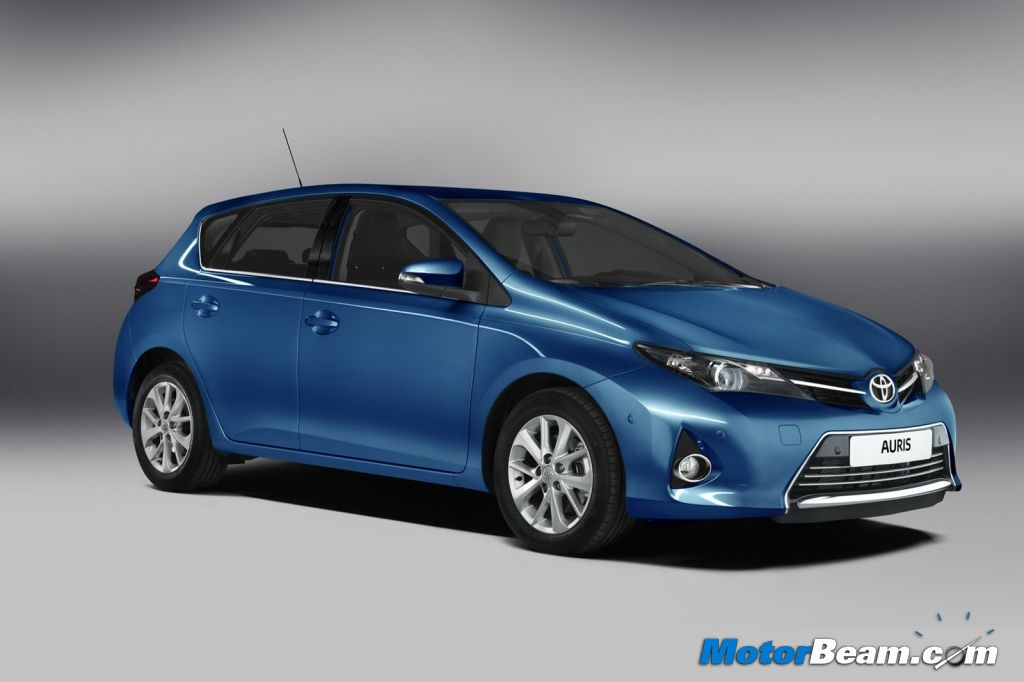 – Dnyanesh Munde